I am primarily a documentary wedding photographer, you may also see this sometimes referred to as photojournalistic. I prefer to allow events to unfold naturally and capture them as they happen. I also love to photograph portraits of you both as I feel it's important to have some photos of you both, alone, at your chosen wedding location, but I do this with a relaxed approach which doesn't keep you away from your guests for long. This approach allows you to just relax and enjoy your day knowing that everything is being captured for you.
It is extremely important to me that we get on very well as you will spend a lot of time with me on your wedding day, even with an approach like mine. I usually end up feeling like I know all my clients very well as I have been invited in to document a very personal celebration and I really enjoy this process. If you like what I do I would love to meet up with you to discuss your requirements and to get to know you better.
The kind of client that tends to commission me are laid back but enthusiastic, naturally happy people that prefer to look on the bright side of life. They appreciate creativity, they may or may not be creative themselves but put value on such things. With this personality they are after a stress free experience that gives them awesome pictures with minimal effort from someone with a smile on their face :)
Package info and pricing
I offer 4 packages, these all include at least an album, high resolution images and an online password protected gallery.
Alternatively you can create your own package with the a la carte menu, everything is listed individually and you can pick out exactly what you want and add it together to create your own package. Anything from this list can also be added to the packages. This option also allows you to spread the cost as you could just choose your coverage before the wedding and then how you would like the images after. Please email for the full price list.
Pre Wedding Shoot and After Wedding Shoot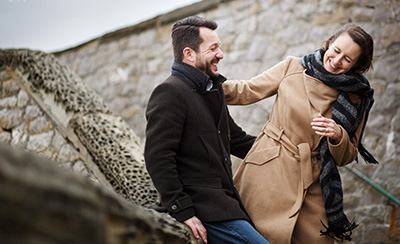 I offer both pre wedding (engagement) and after wedding shoots to wedding clients only. I strongly suggest an pre wedding shoot if you are in any way camera shy or anxious about being photographed. It's a great opportunity for you to get used to the way that I work, it's also a good way for us to get to know each other better so that you are completely comfortable with me on your wedding day. I will get to know how you react to the camera and you will get to see how I work and realise that I'm not scary :) Everyone that has had this session have said that it was invaluable as they felt completely at ease very fast and this meant that they actually looked forward to and enjoyed being photographed on their wedding day. The images from this session can also be used toward something for your wedding day such as the save the date cards, invitations or the guest book.
The after wedding shoot is a chance to get some more photographs in your wedding clothes after the wedding itself. You may chose to do this because you want to take some more fun or artistic images without having to worry about getting your dress dirty or it may be that you would like some photos in a place that is special to you but that you did not get married at. Another reason might be that you didn't get the photographs you wanted in your chosen wedding environment due to the weather and want to go back to get more. Whatever the reason, the choice is there. This session was in the past more about the bride getting to show off in her dress that she is unlikely to wear again and if that is what you want I would love to do that with you too.