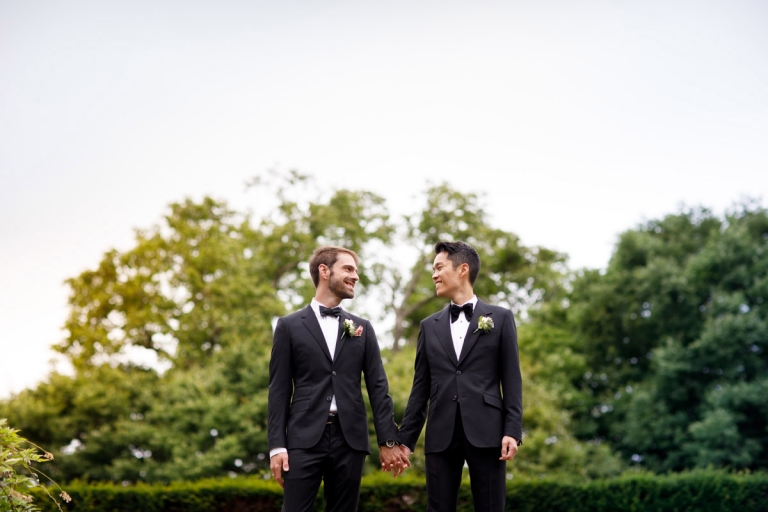 Happy first anniversary to these amazing guys, Brad and George!! Exactly a year ago I was with them at Berkeley Castle photographing their awesome English Destination Wedding. They are both from the USA and after living here for a little while they decided to hold their wedding at the amazing Castle in the South West of England.
If you've been onto my blog before you may recognise them as I previously blogged their pre wedding shoot where I took them to a couple of super Englishy places, you can see this here. I love these guys so had the BEST time with them on their wedding day. They got ready in two separate places but then mixed things up a bit and did a first look at Berkeley Castle before their guests arrived. I LOVE first looks (I did one myself) it is so super special to have this private moment, I highly recommend doing one! We then went straight into their couple photos (which is something I also did at my own wedding – it means you don't have to cram them into the drinks reception and can spend more time with your guests!) While we were doing this they had put on some medieval themed archery for guests, how cool is that?
Their ceremony was performed by a friend of theirs. Even a year on I can remember holding back the tears during their ceremony, it was perfect! The Great Hall looked AMAZING for both the ceremony AND the dining thanks to Sorori Design, Lauren Grey and Napier Catering – they went all out and we were all blown away!
After the meal and speeches they put on gin tasting (!!) in the Castle cellar, a-mazing! Then their DJ (I.am.Will) played their first dance and they also then did two simultaneous Mother-Son dances. And then before I left they had some sparklers with their wedding party giving me some of the best sparkler runs throughs I've seen – SO. MUCH. FUN!!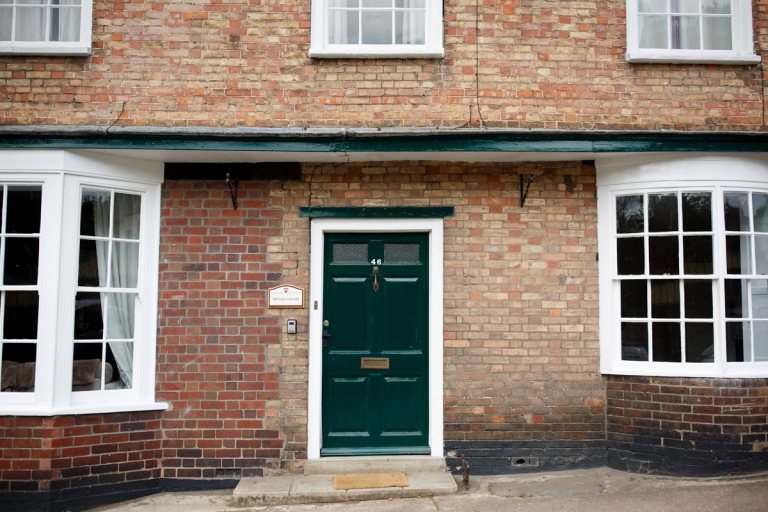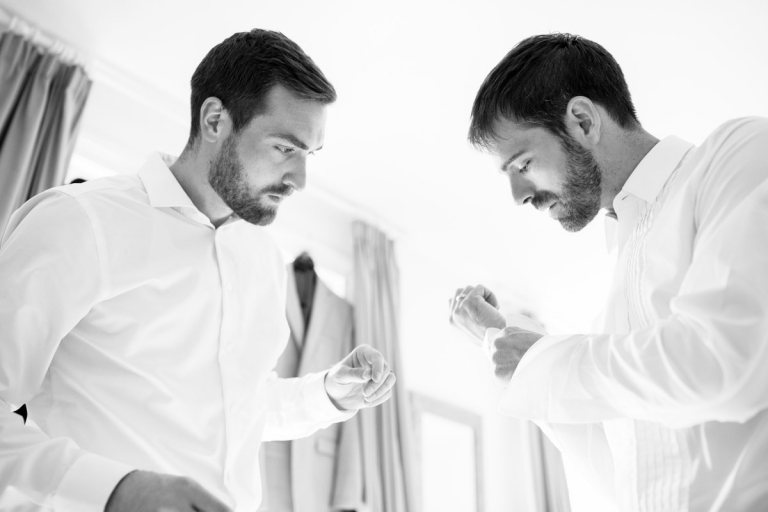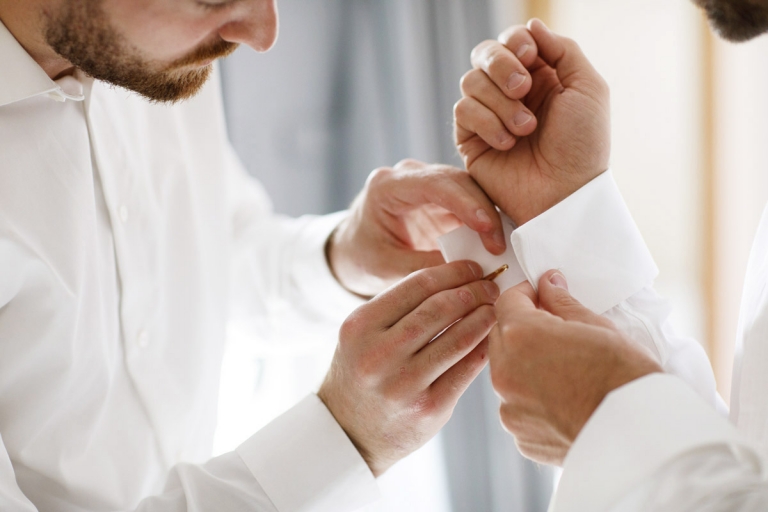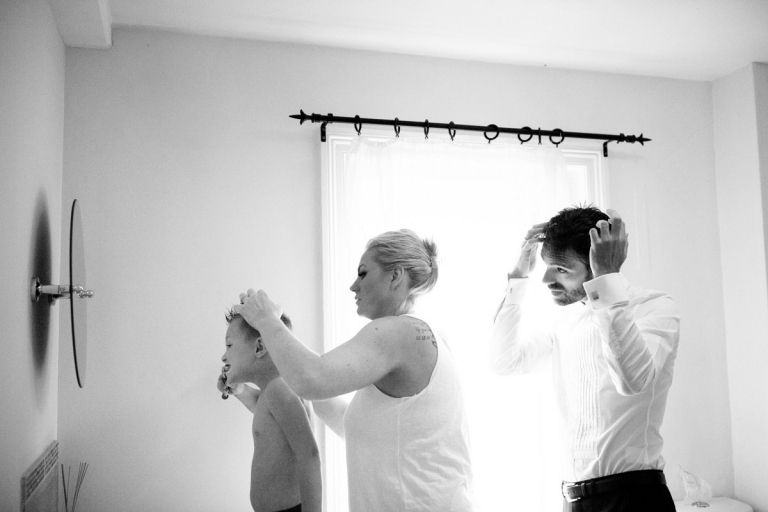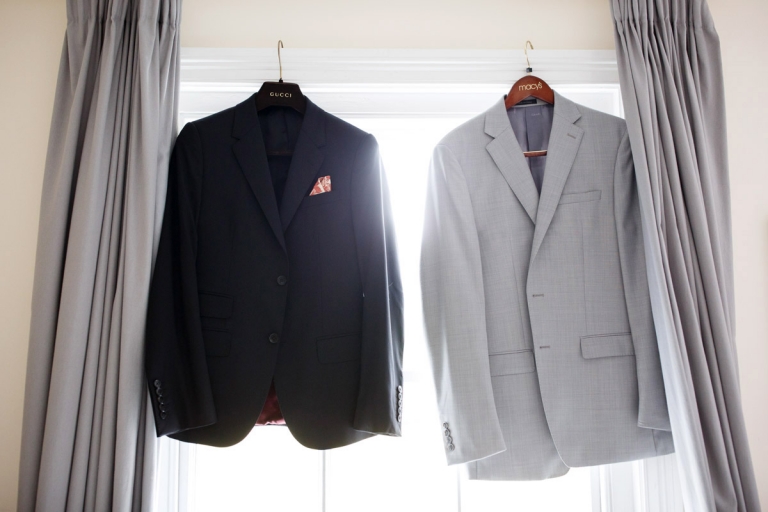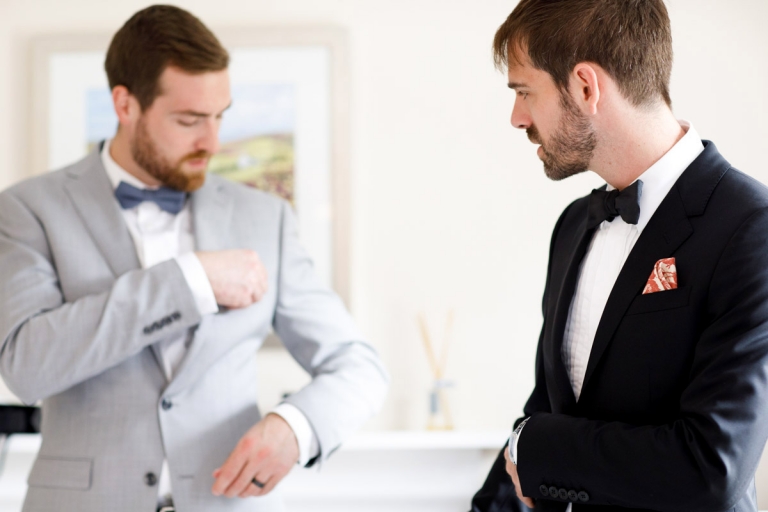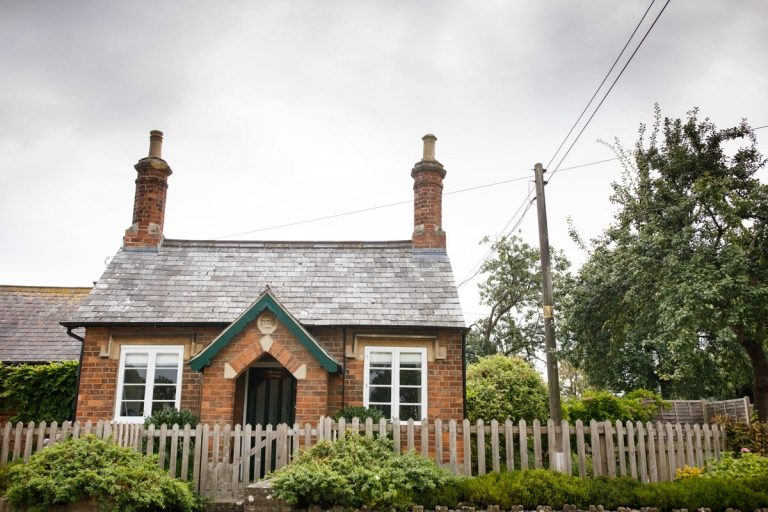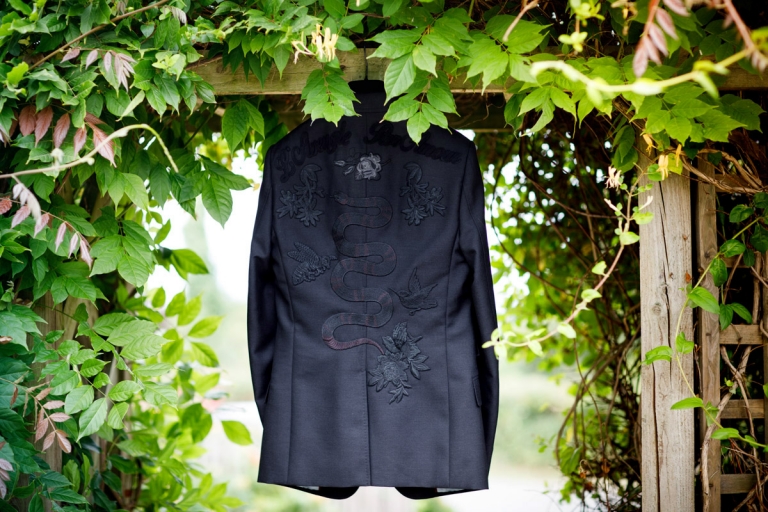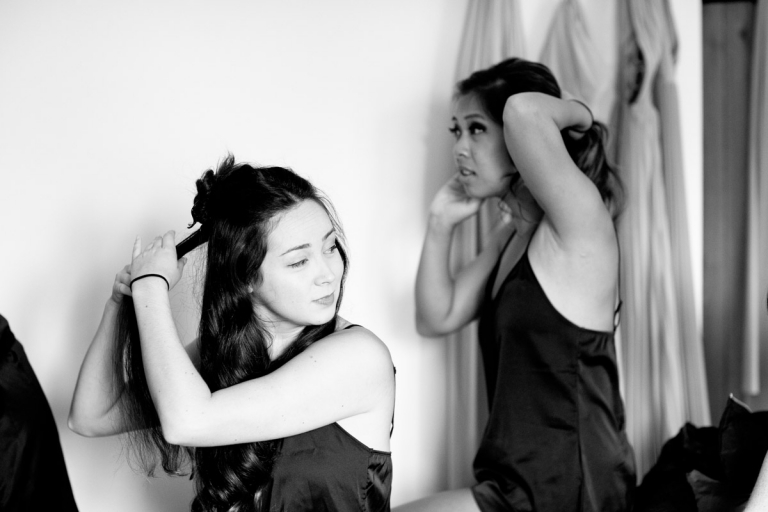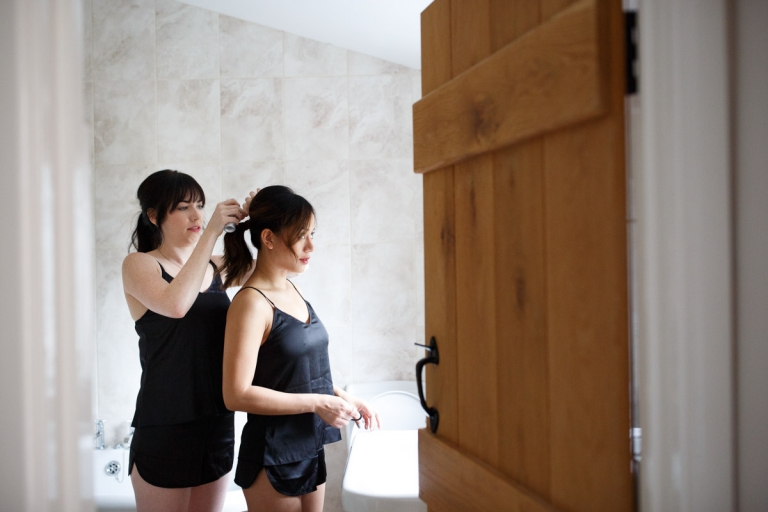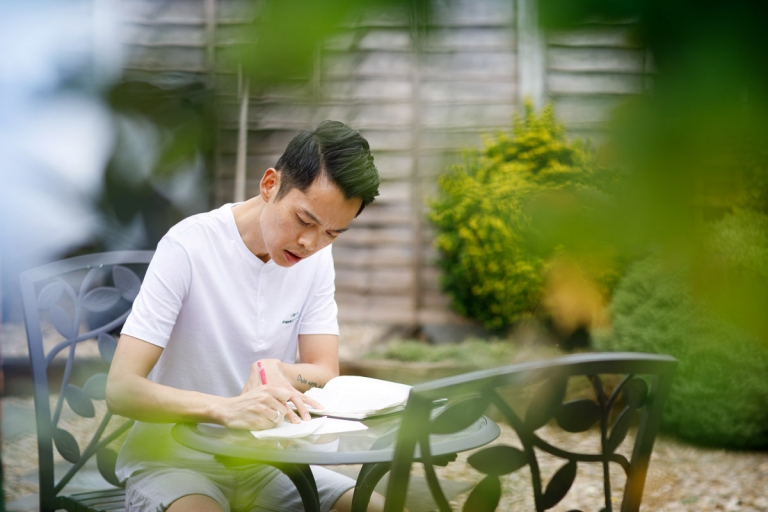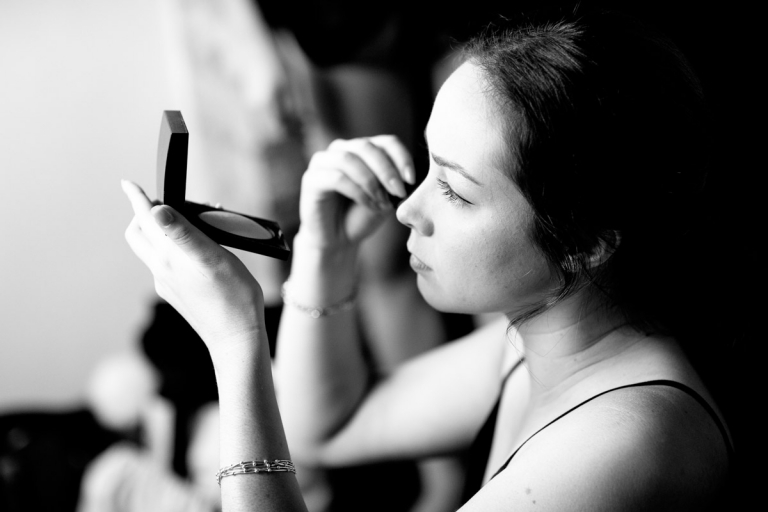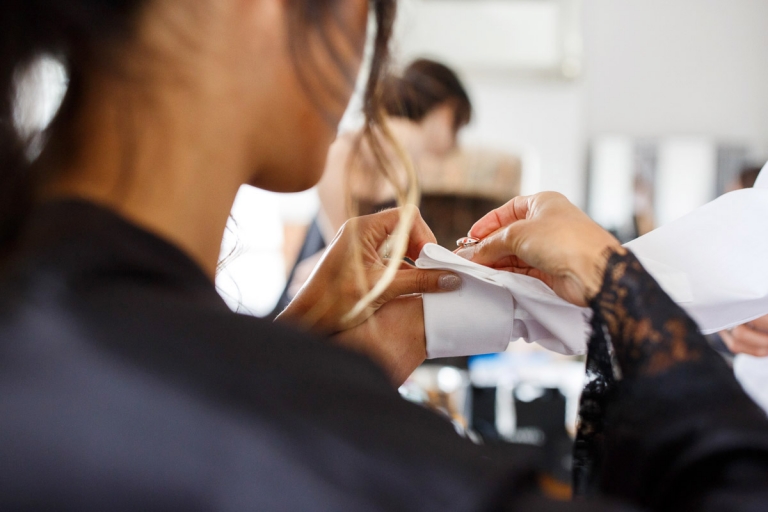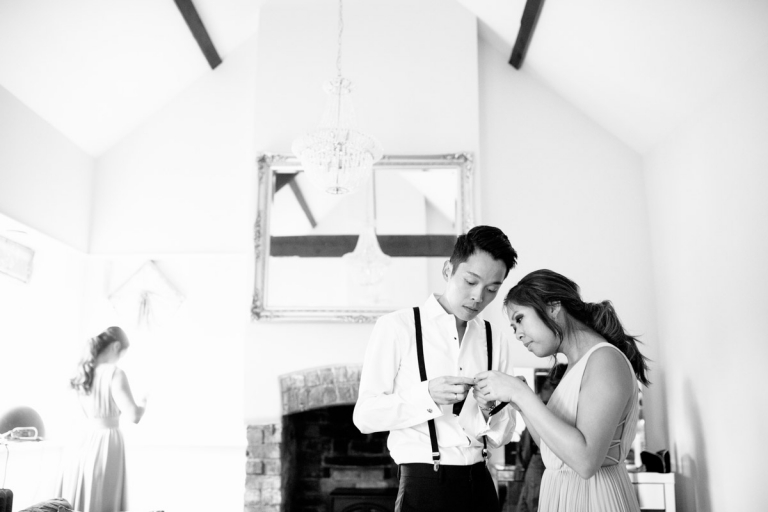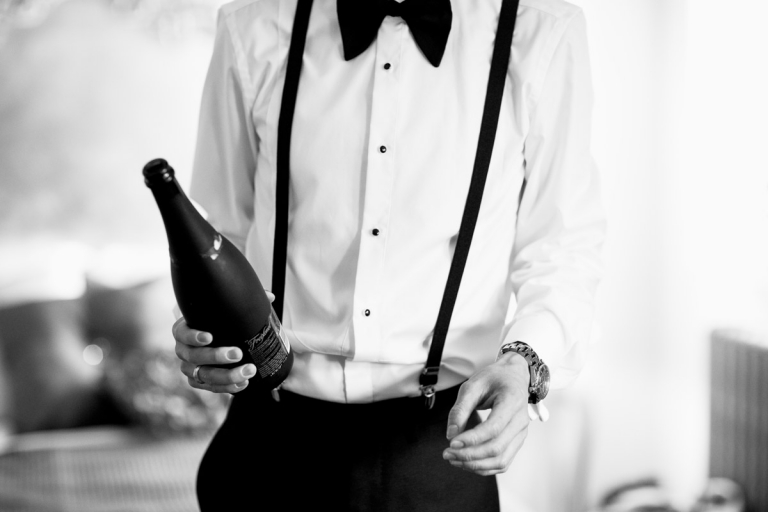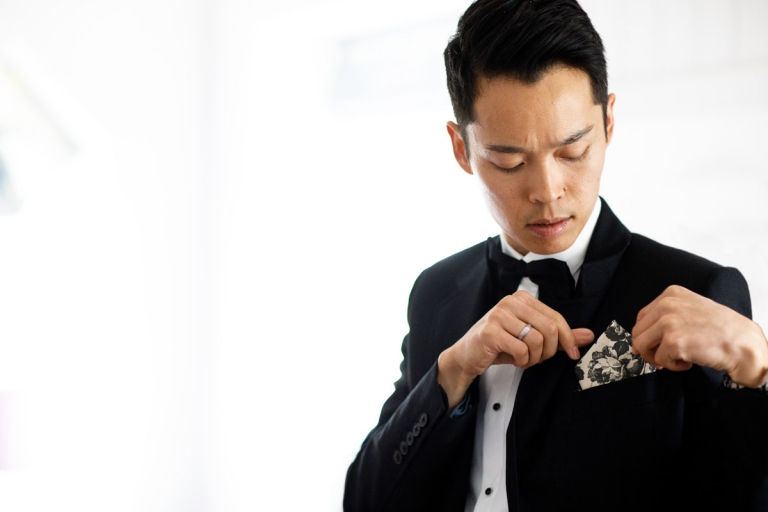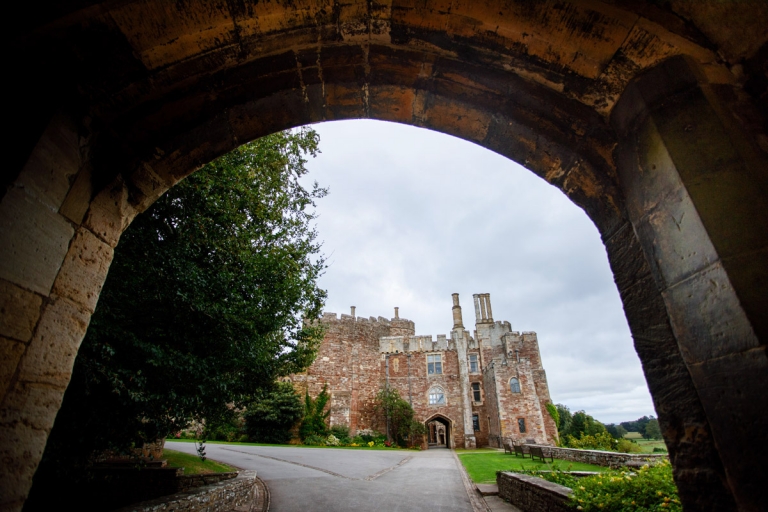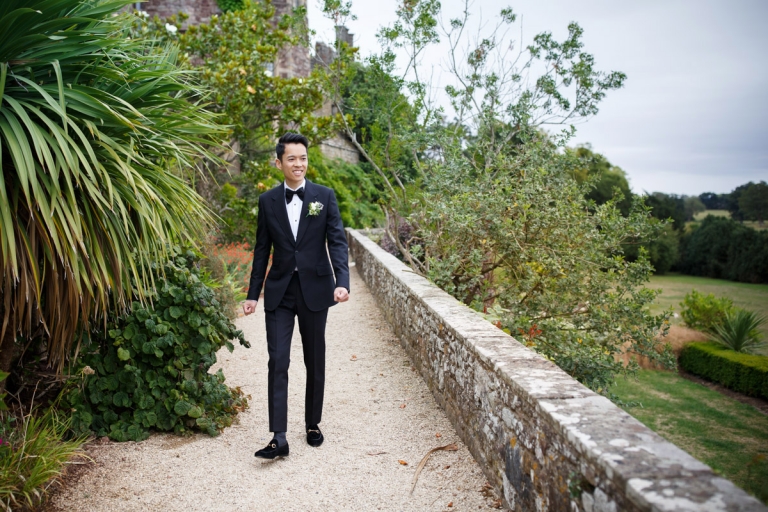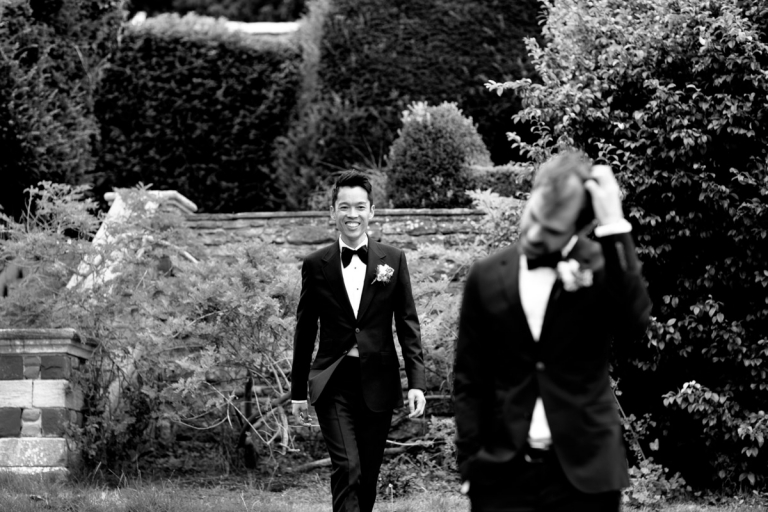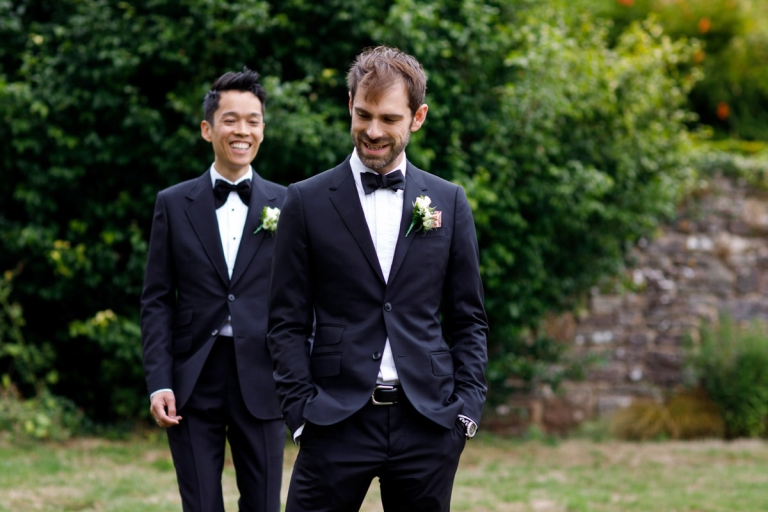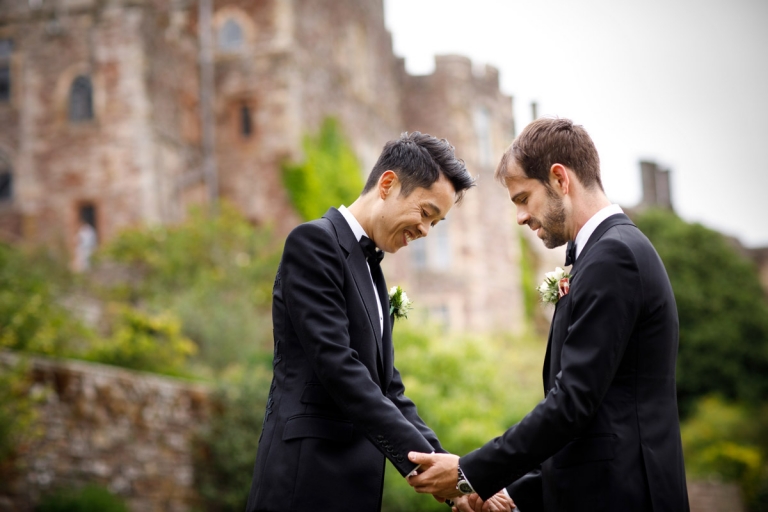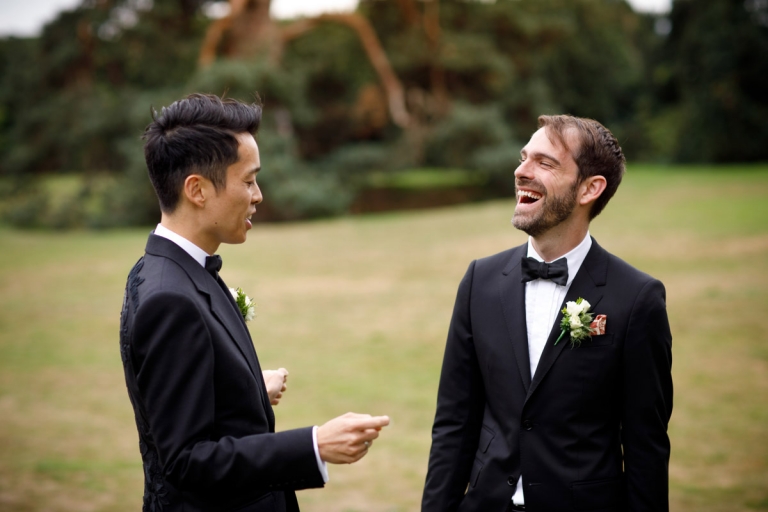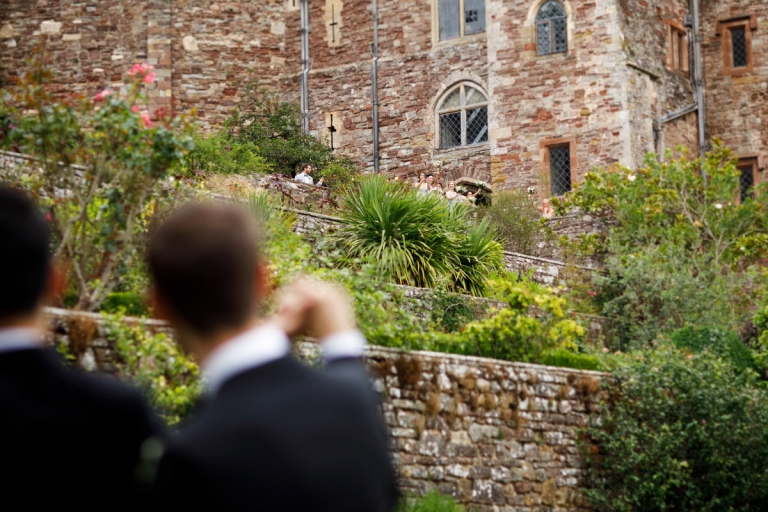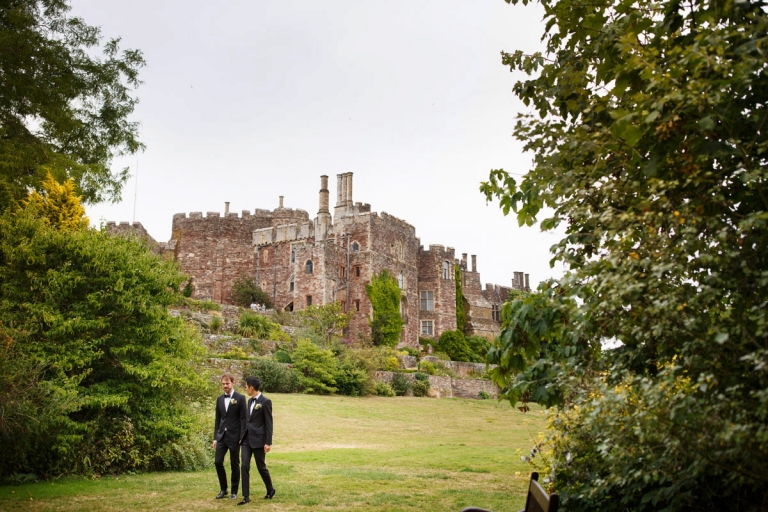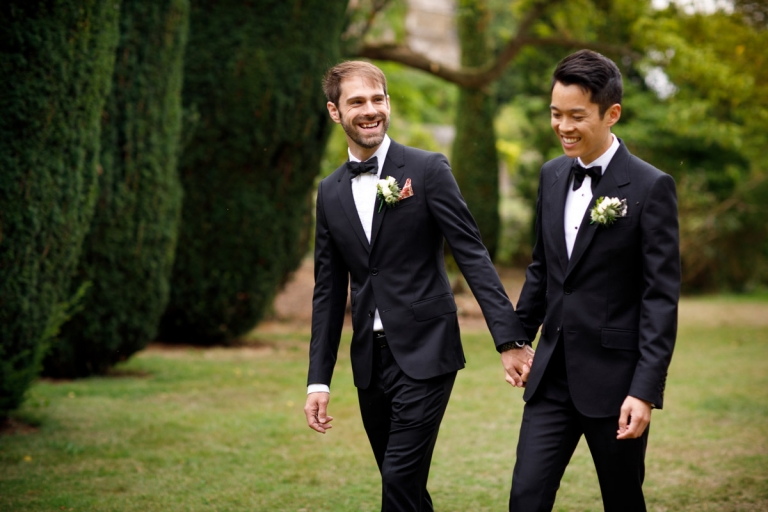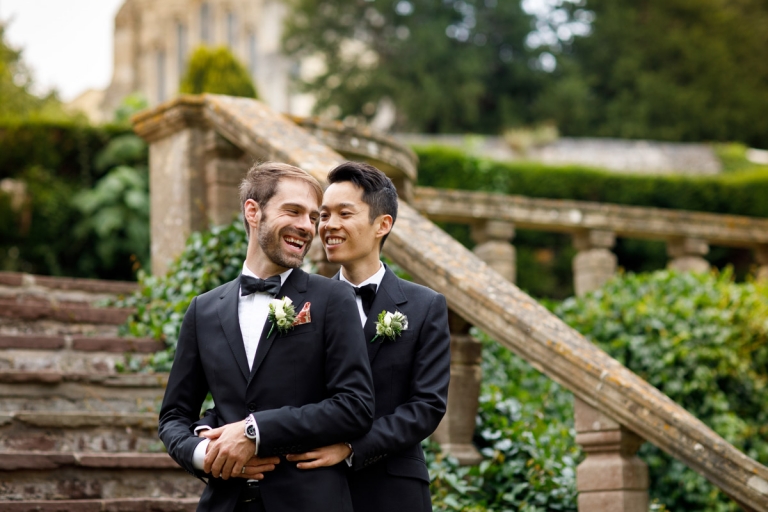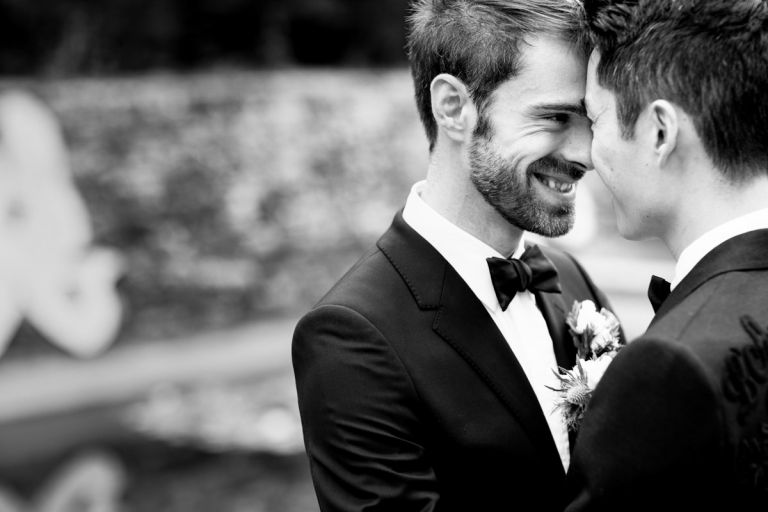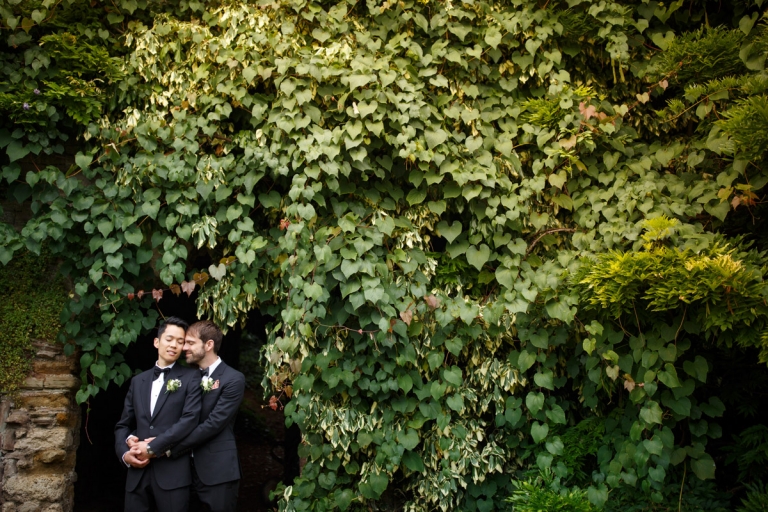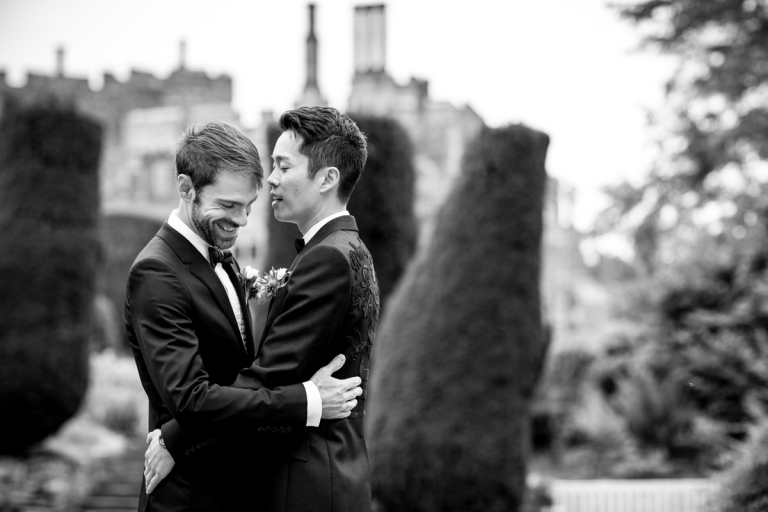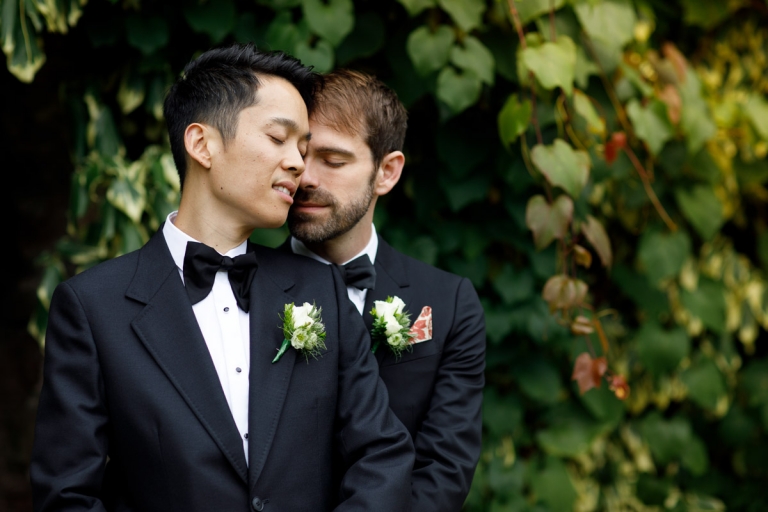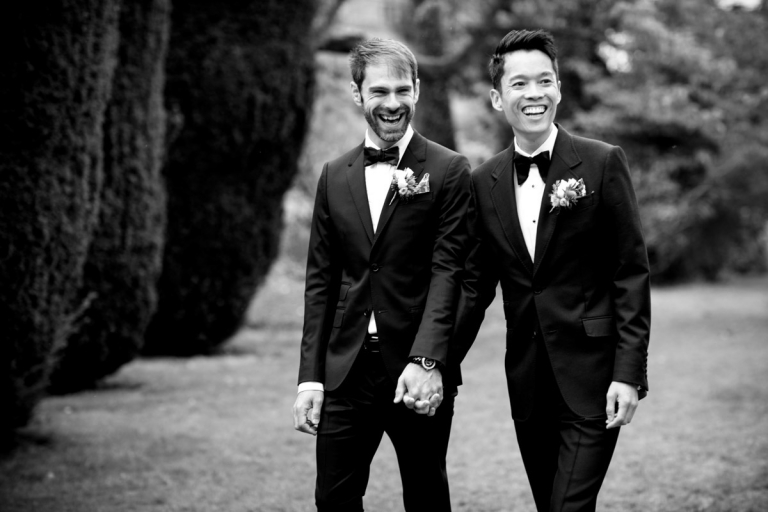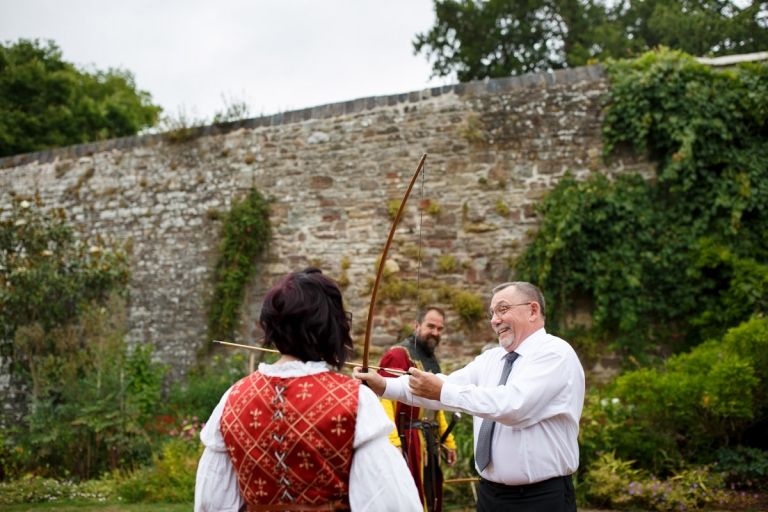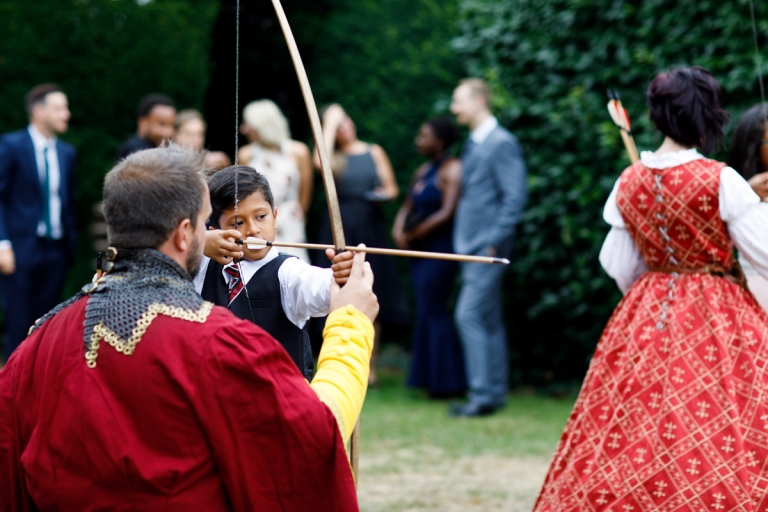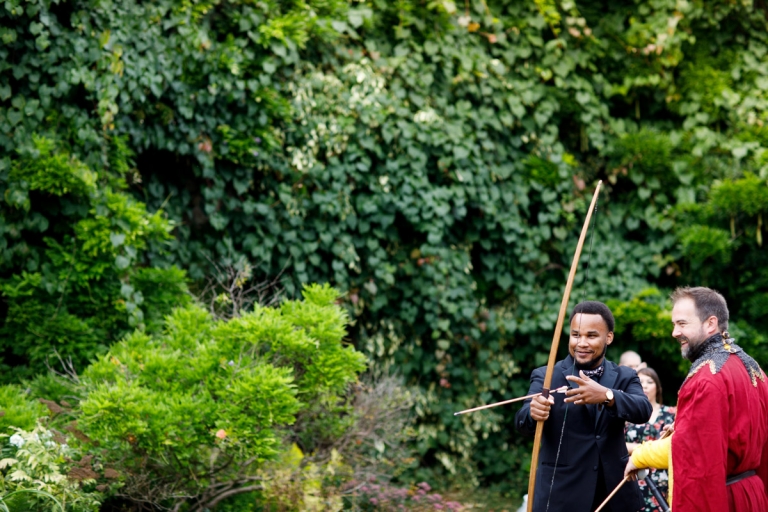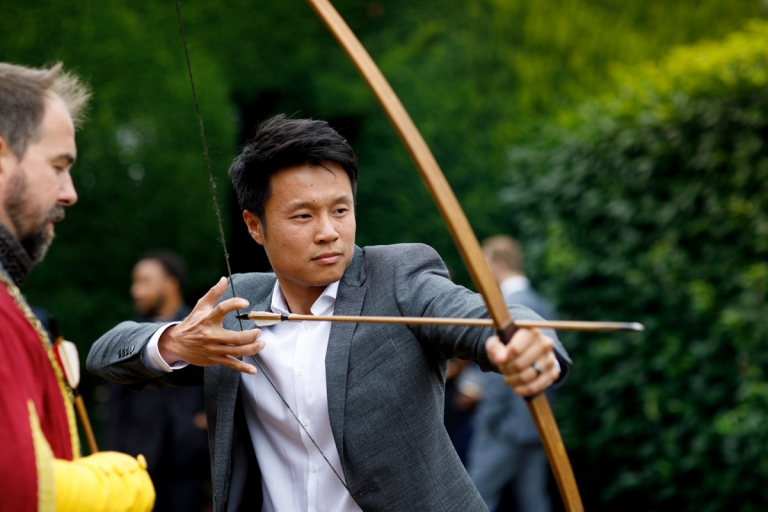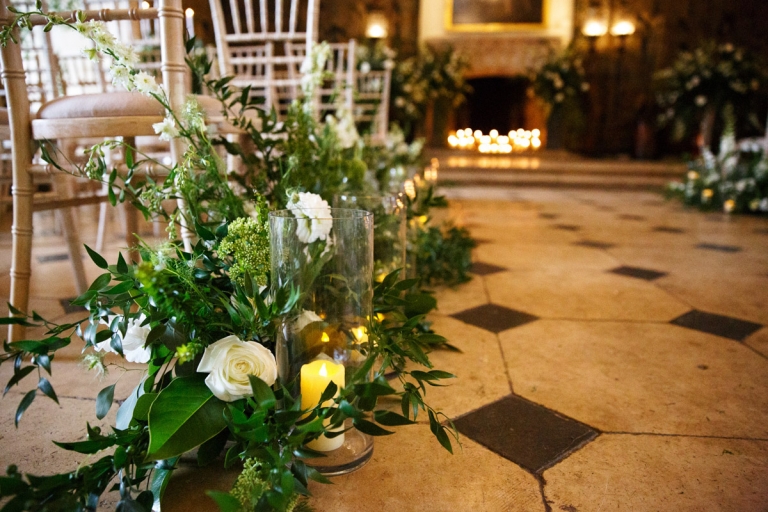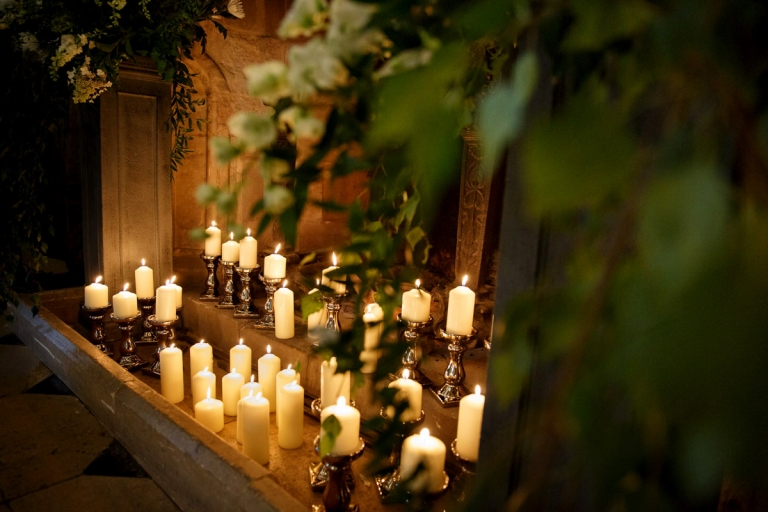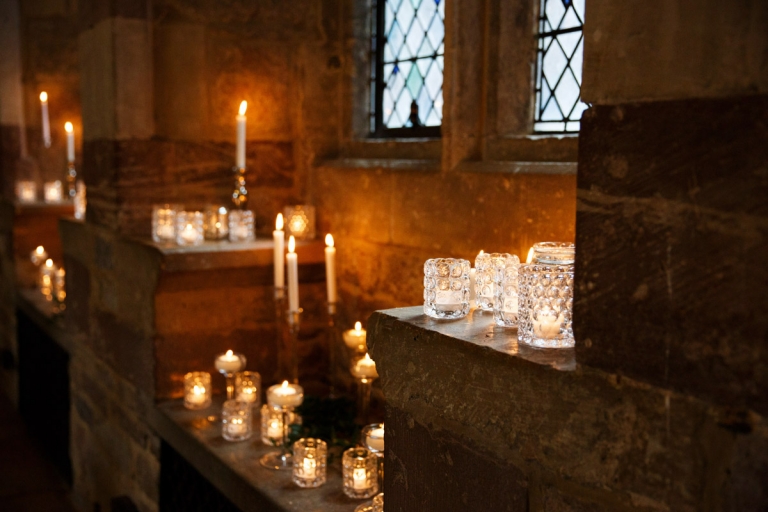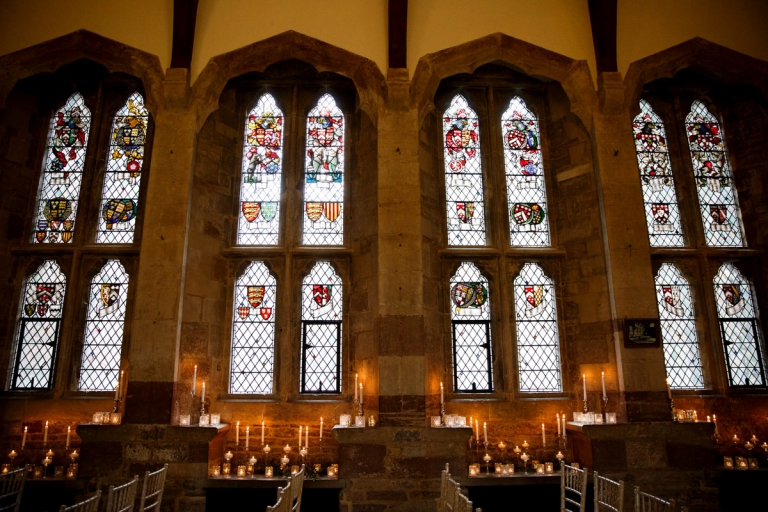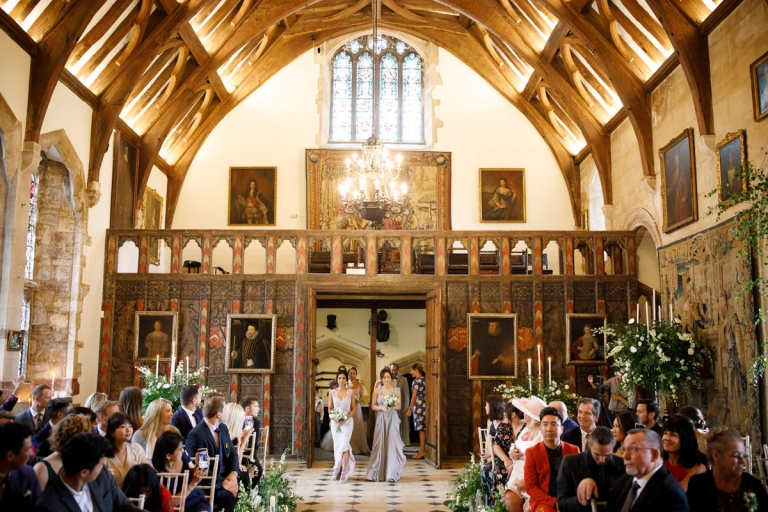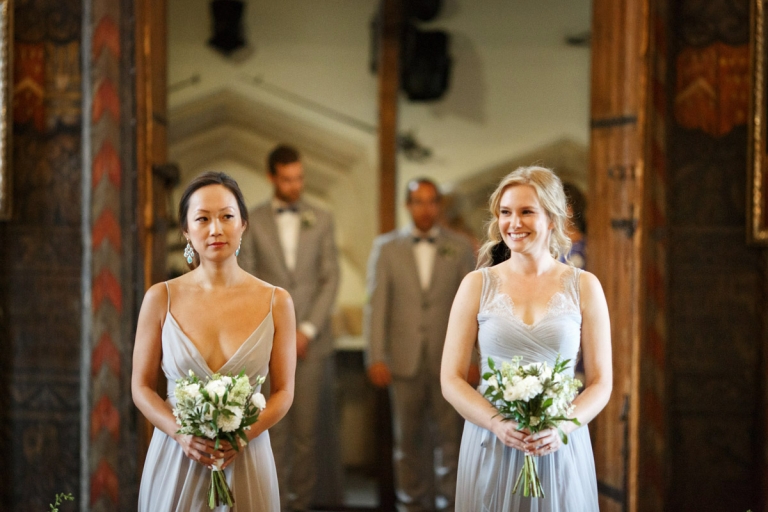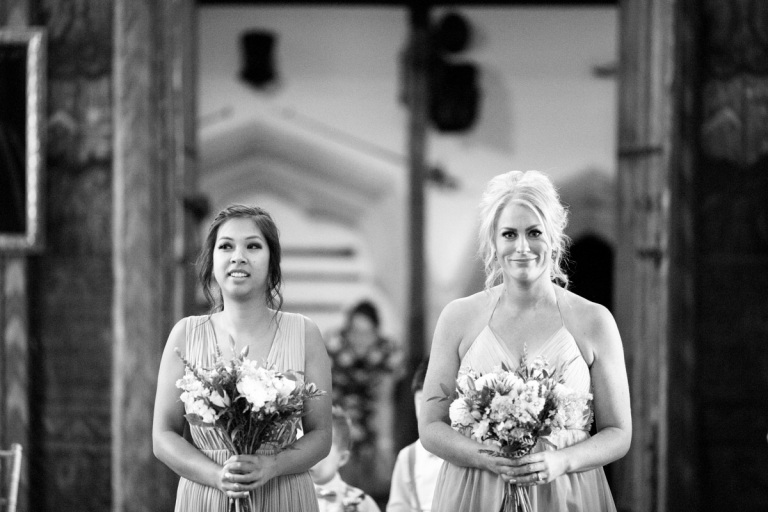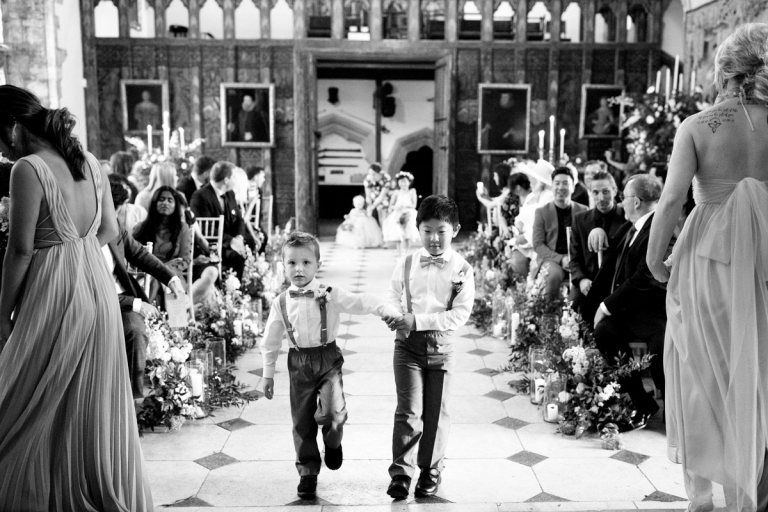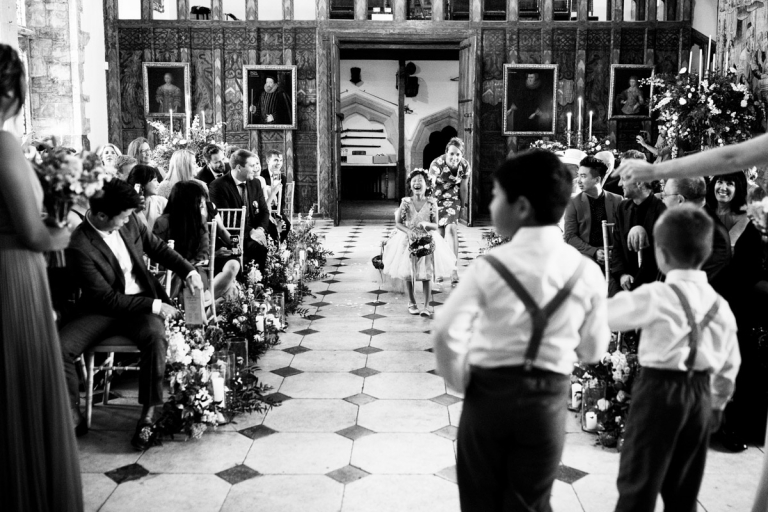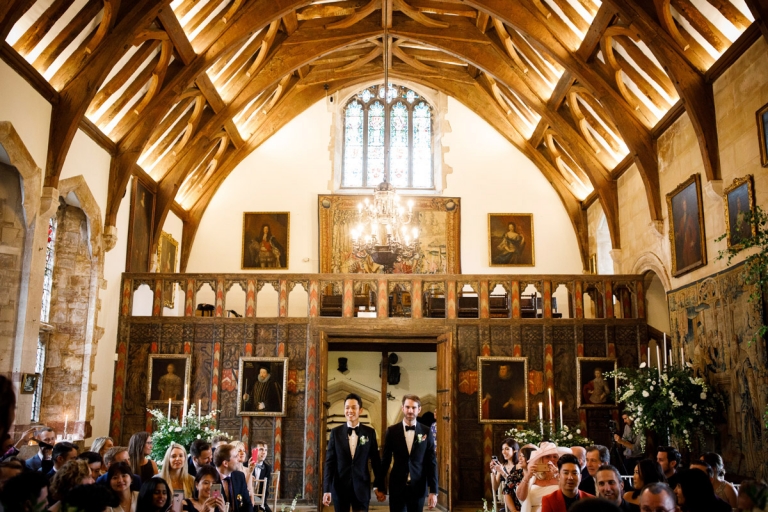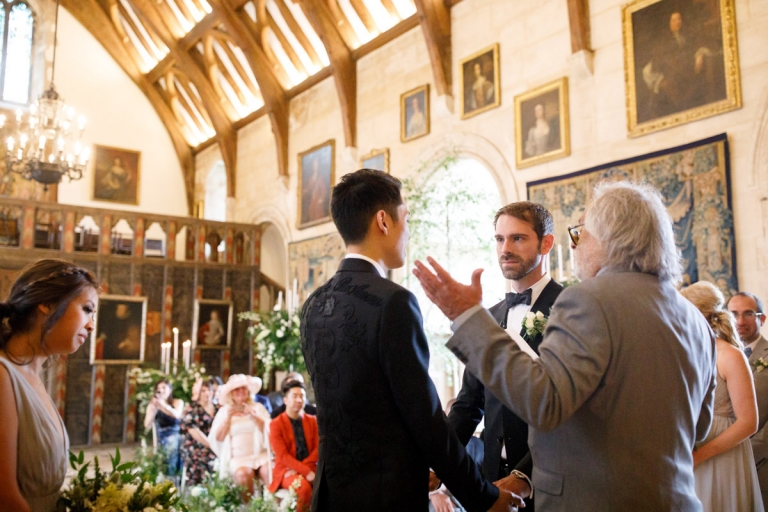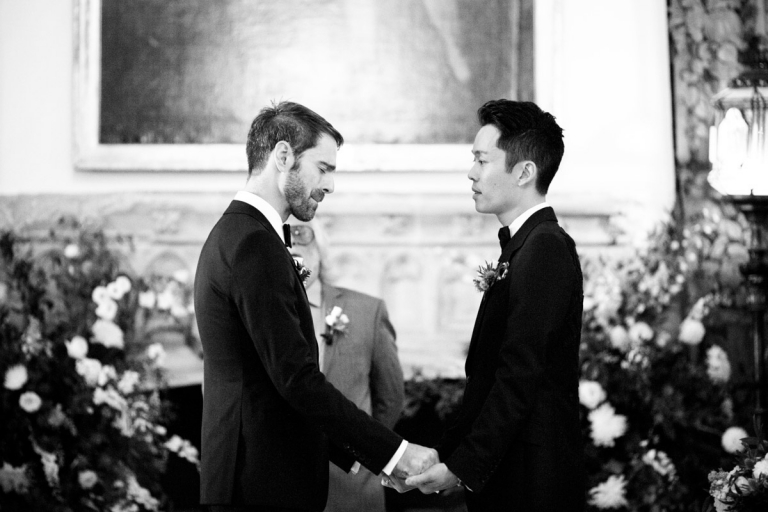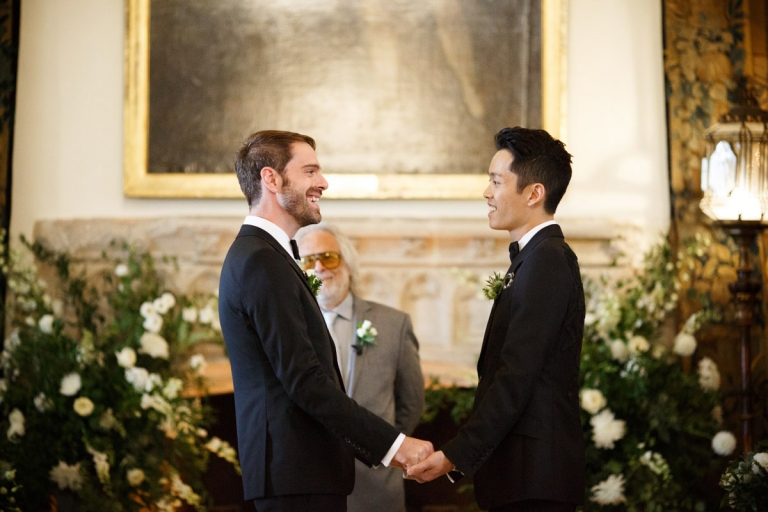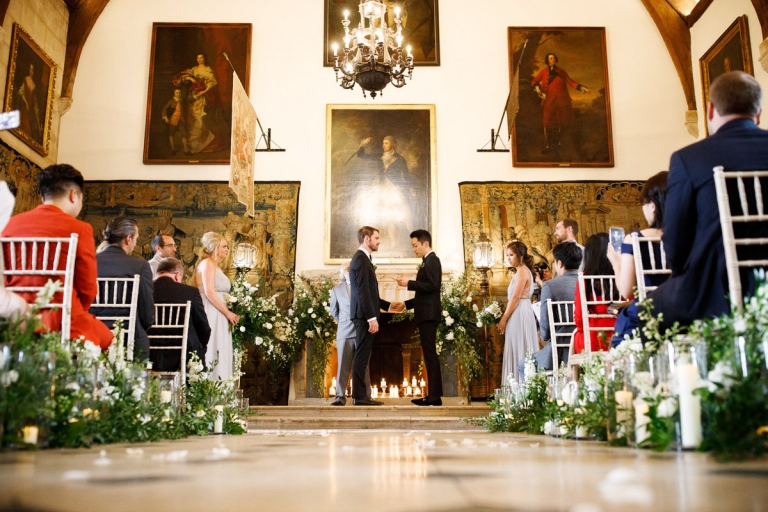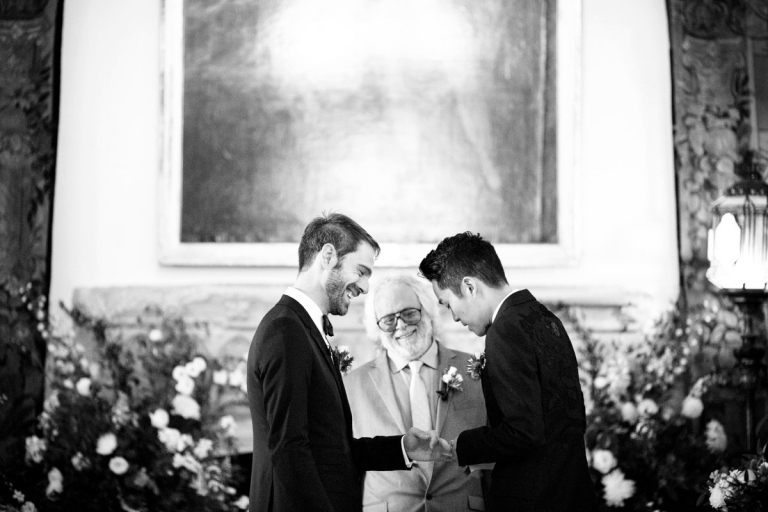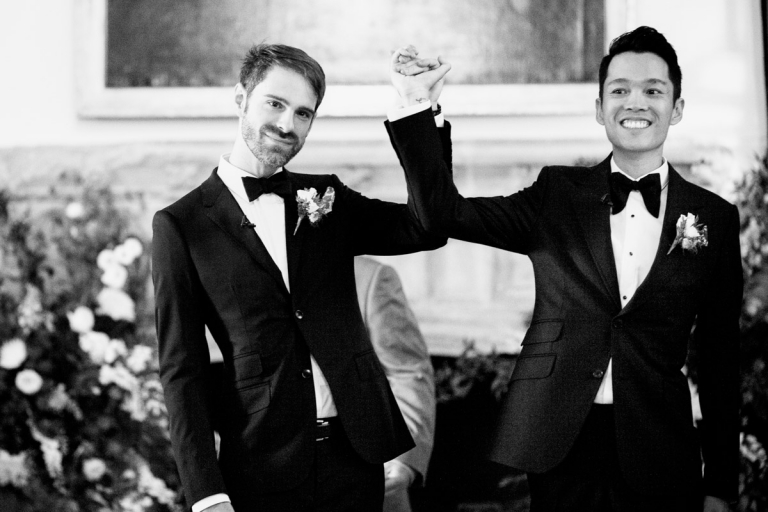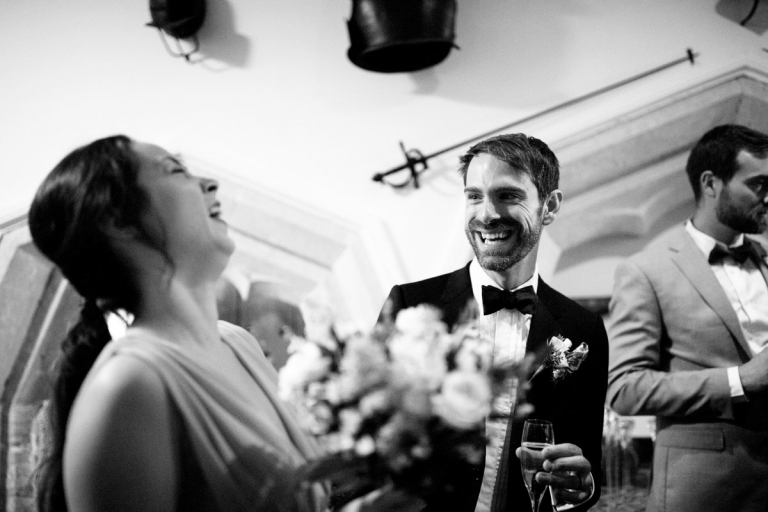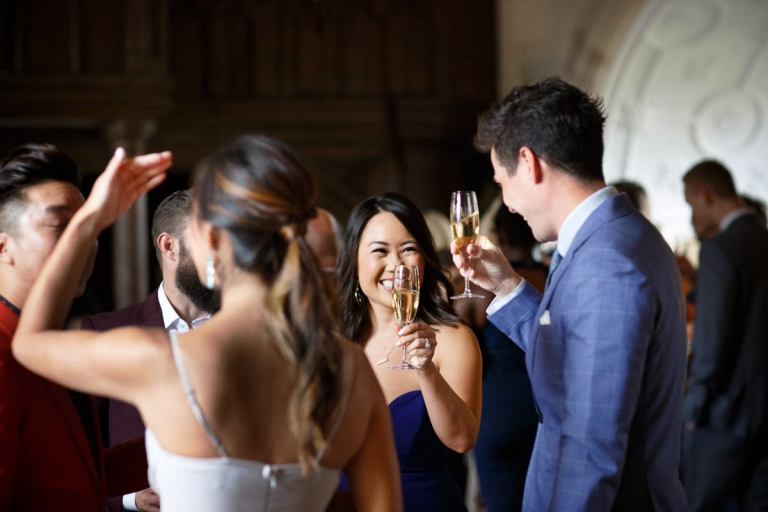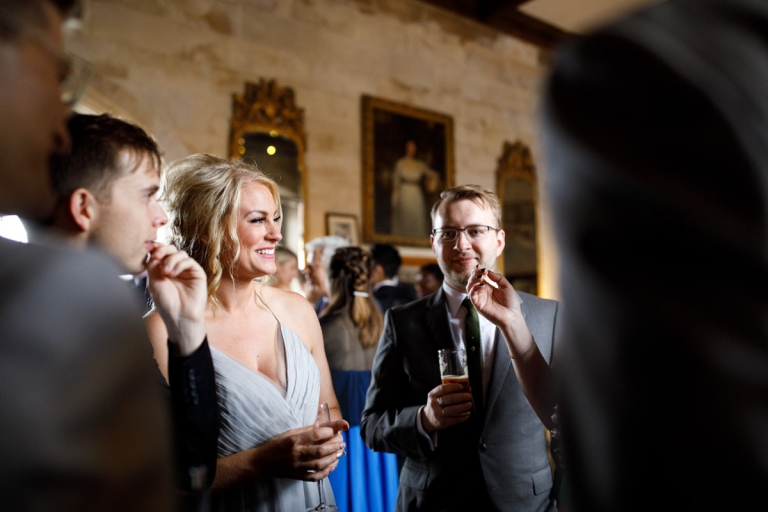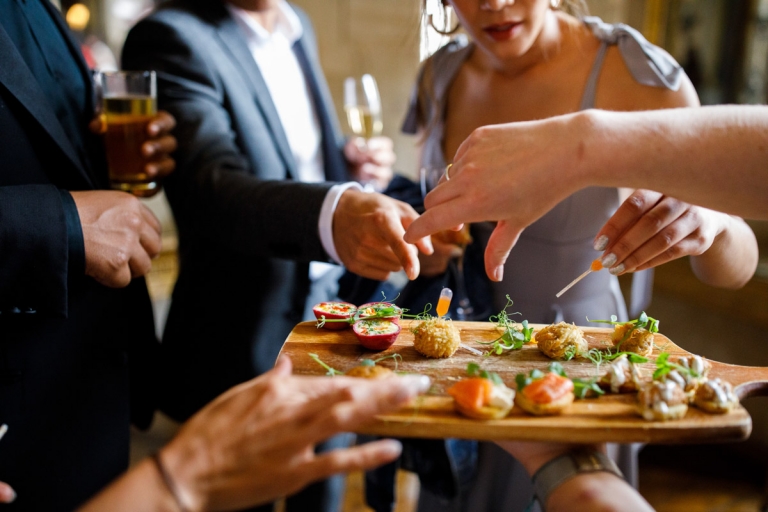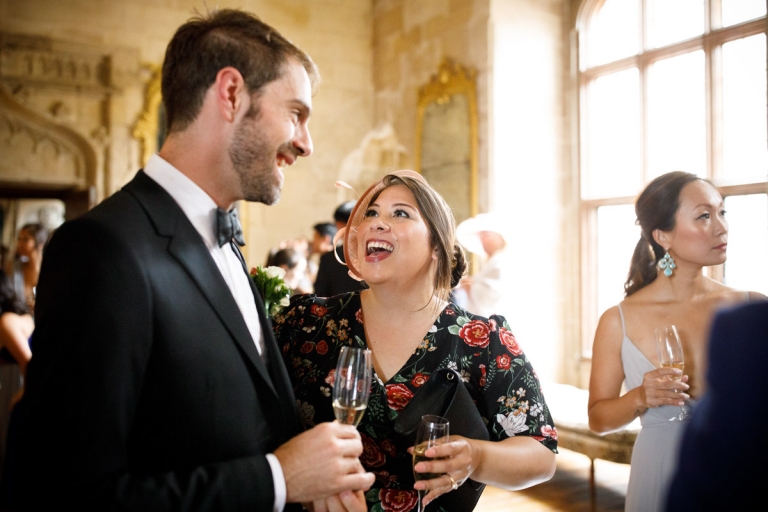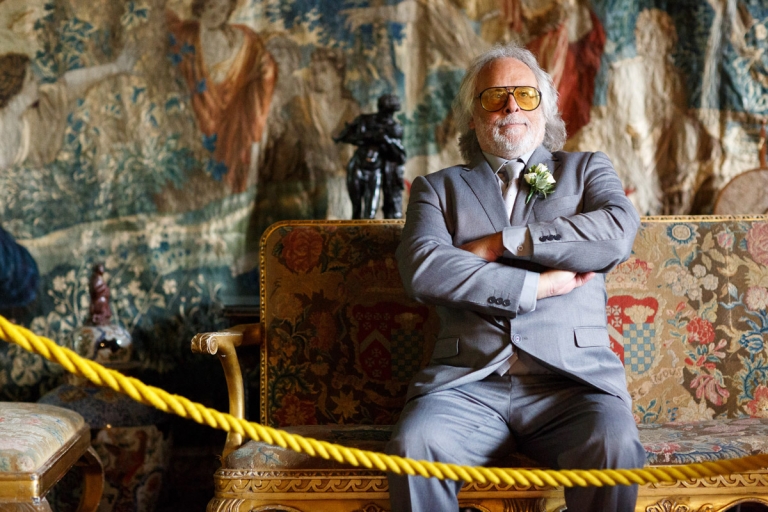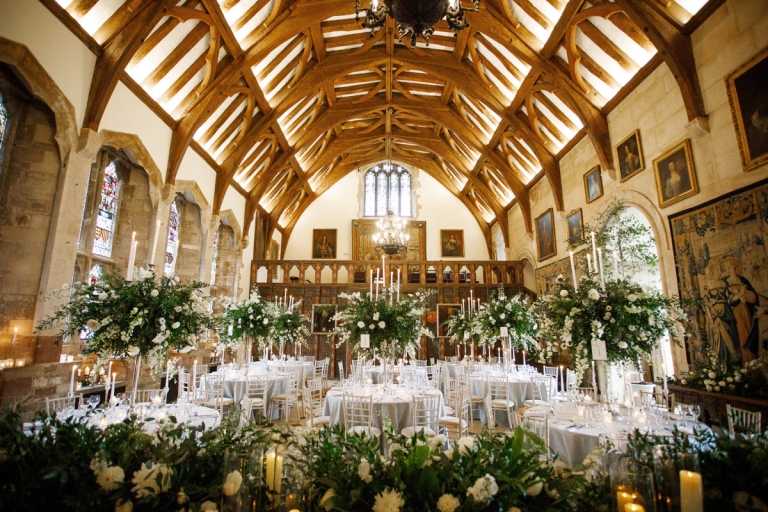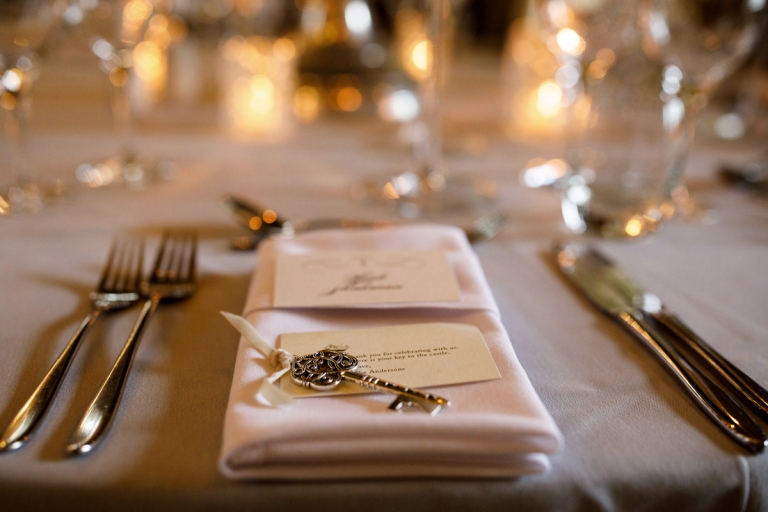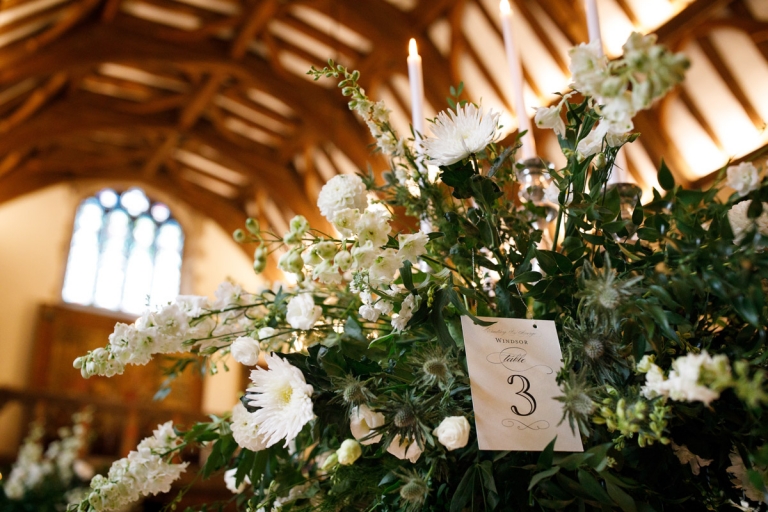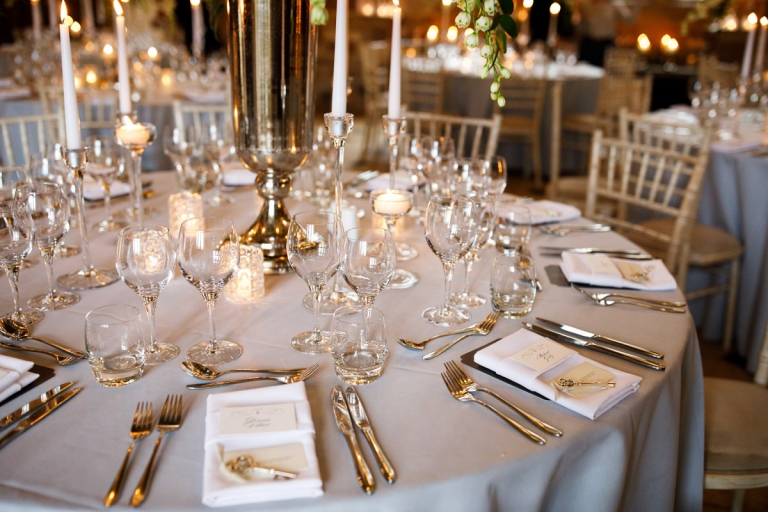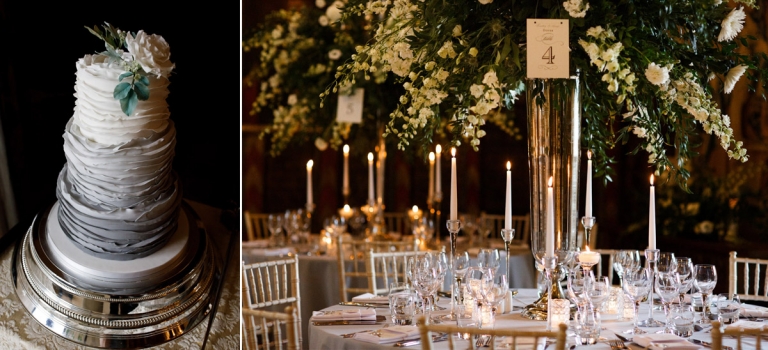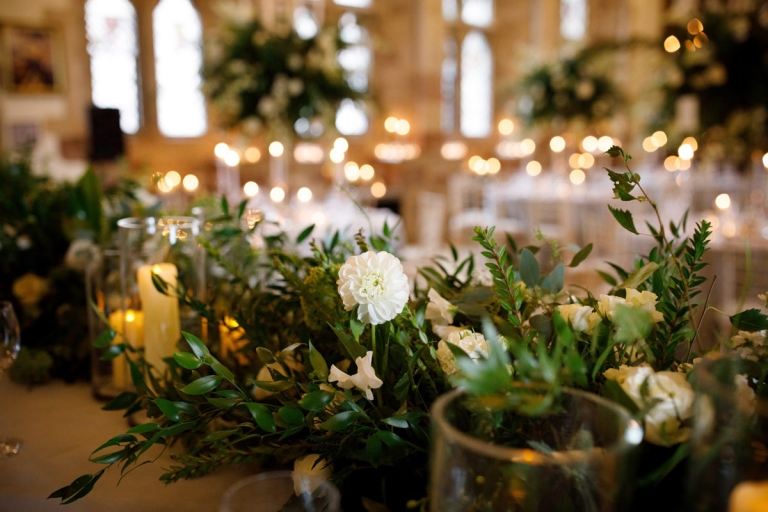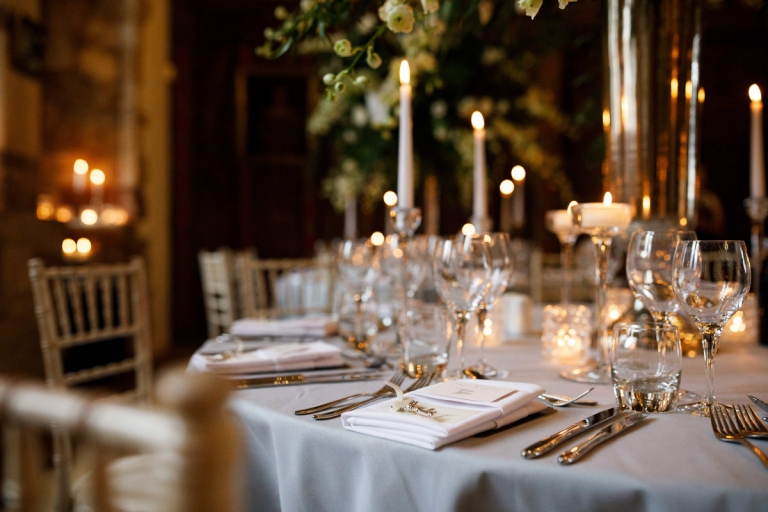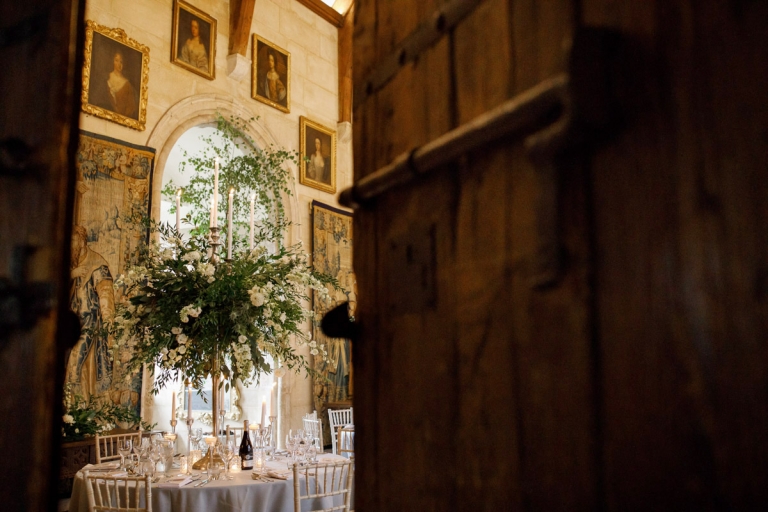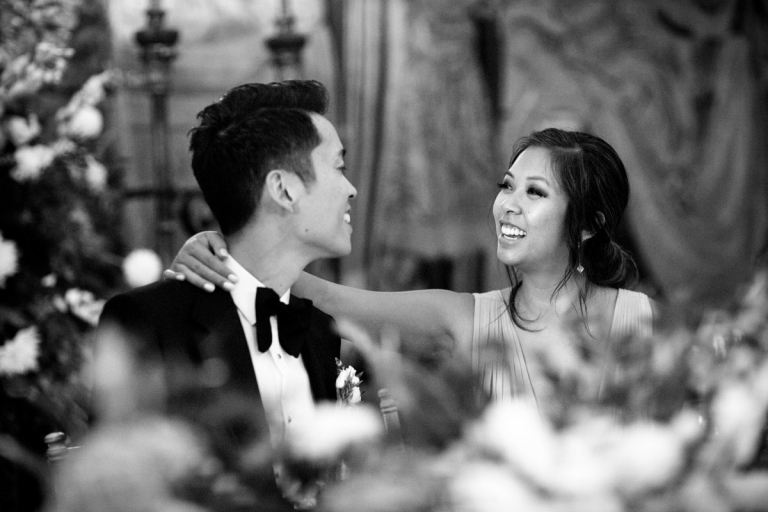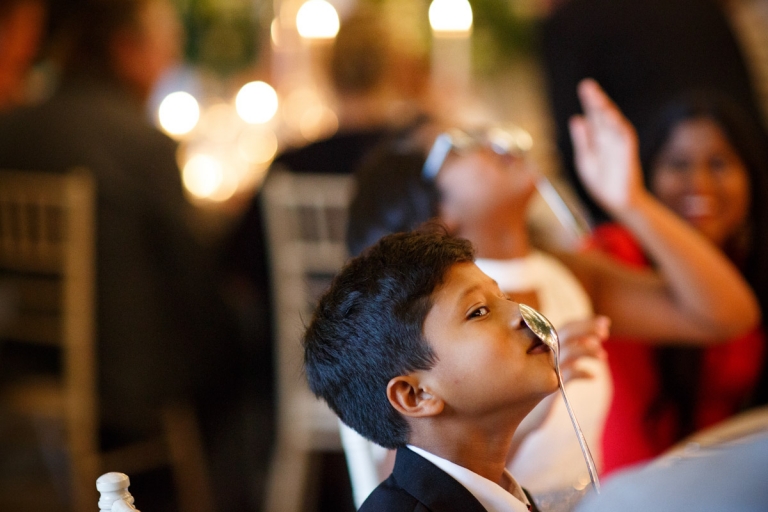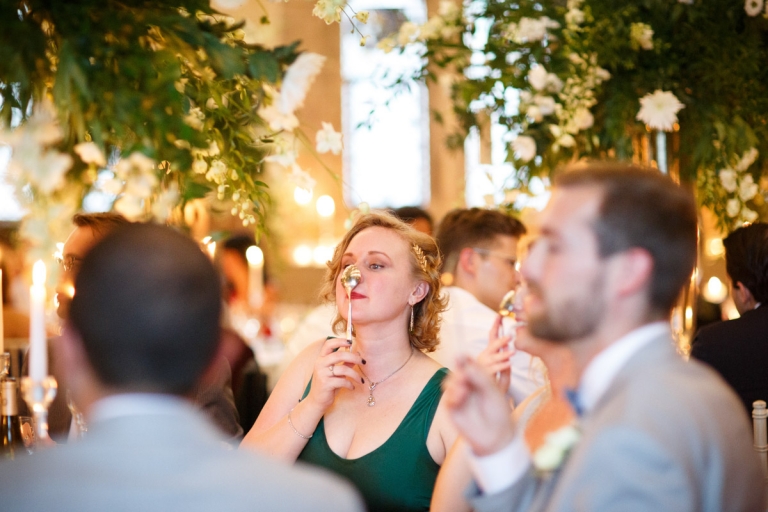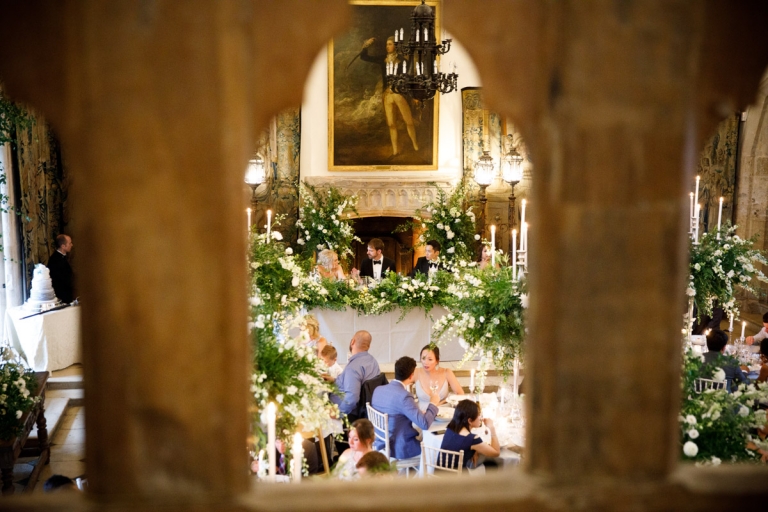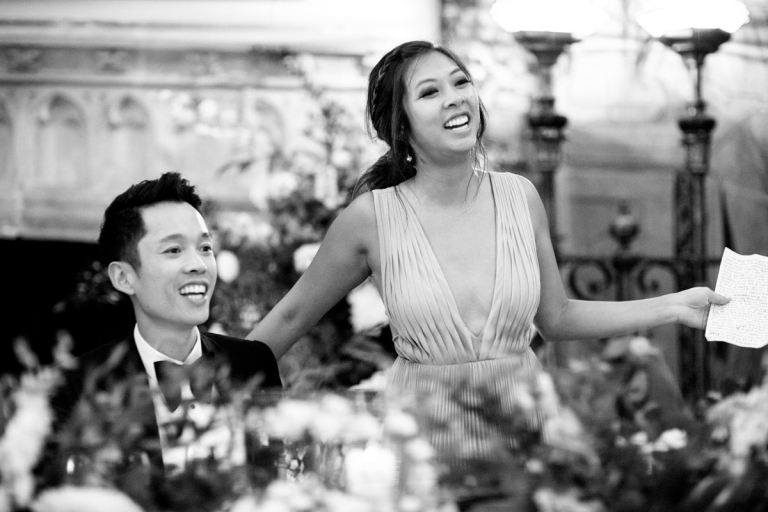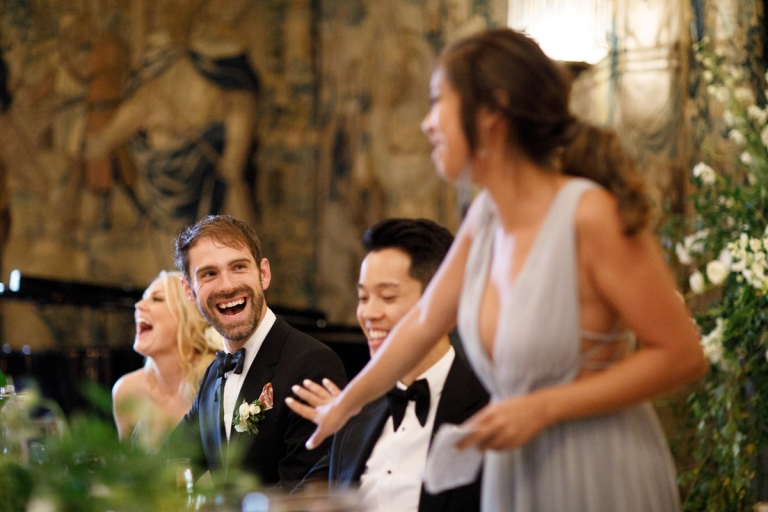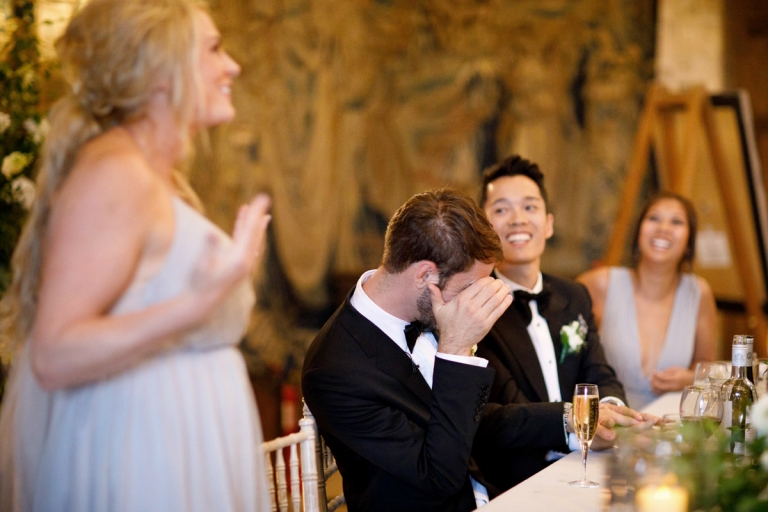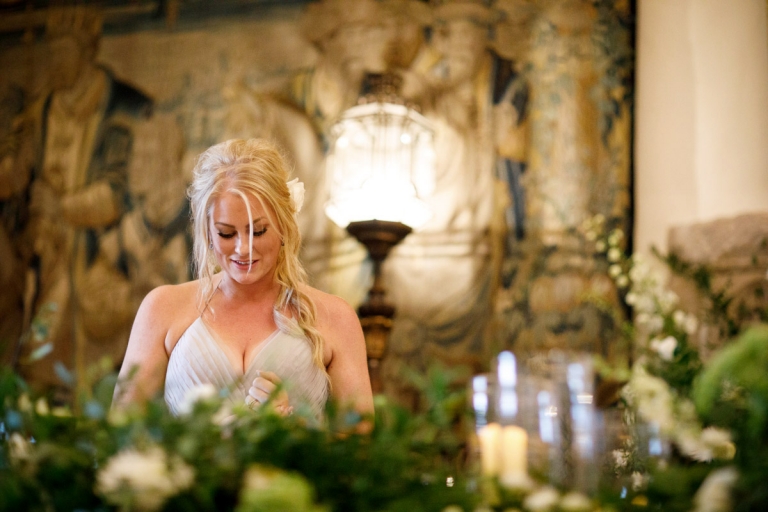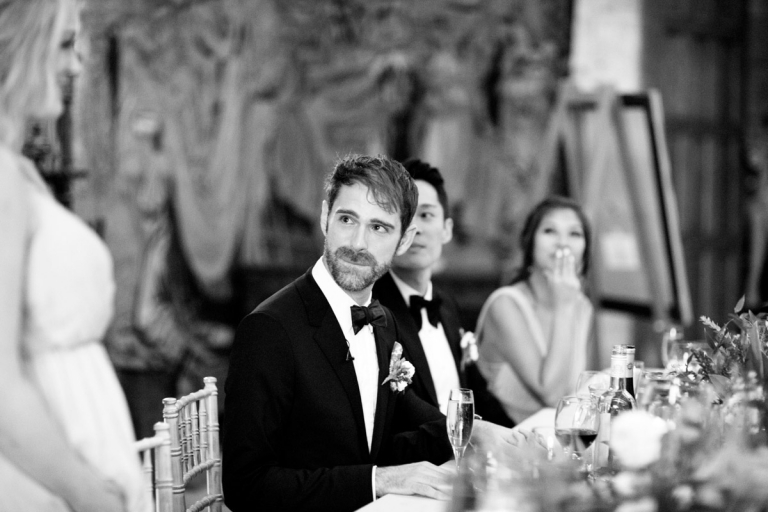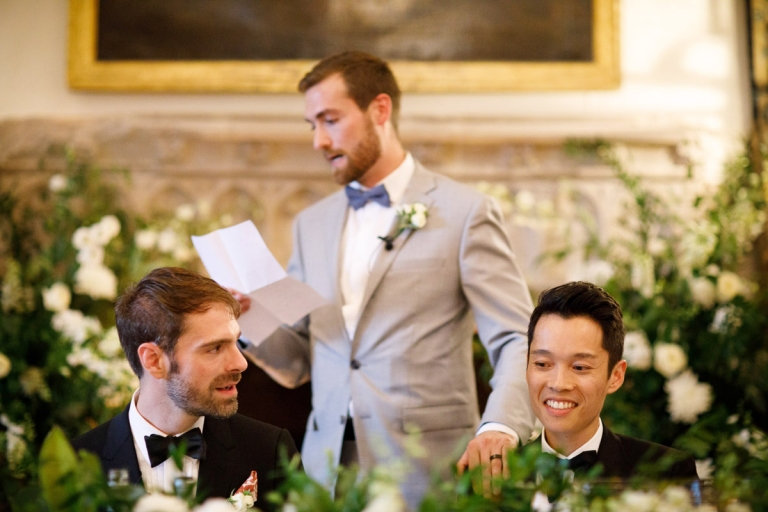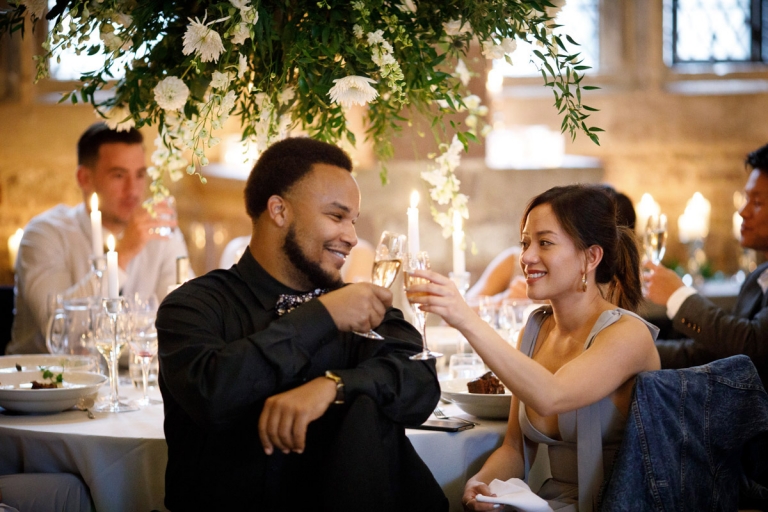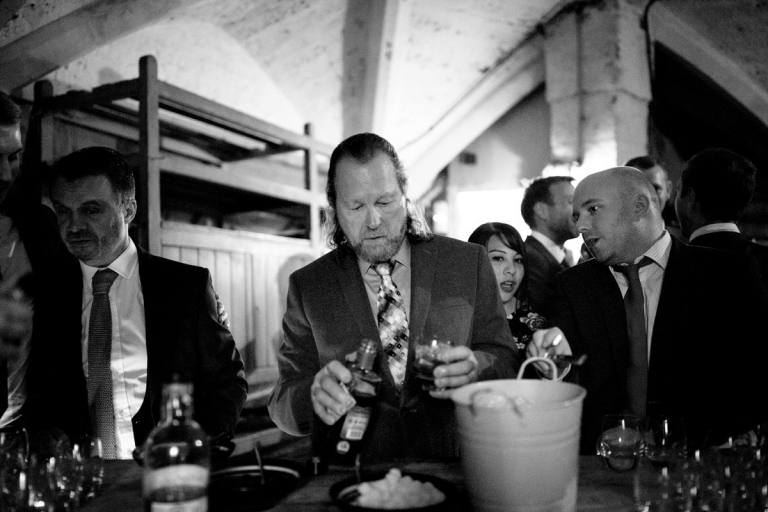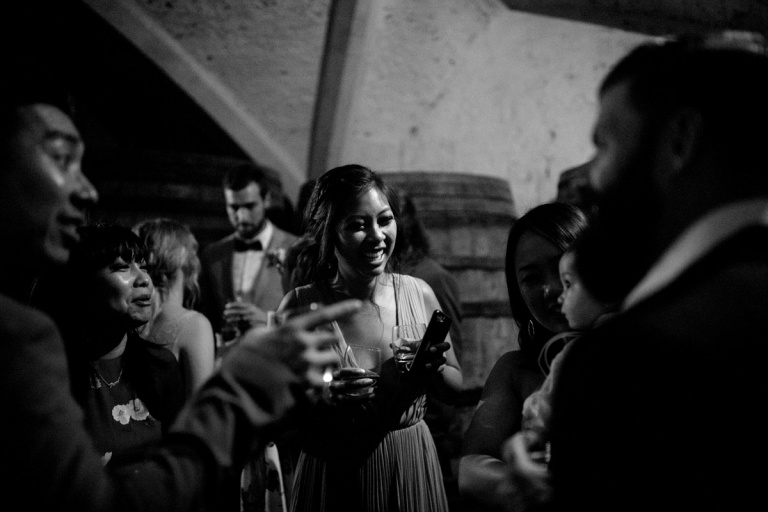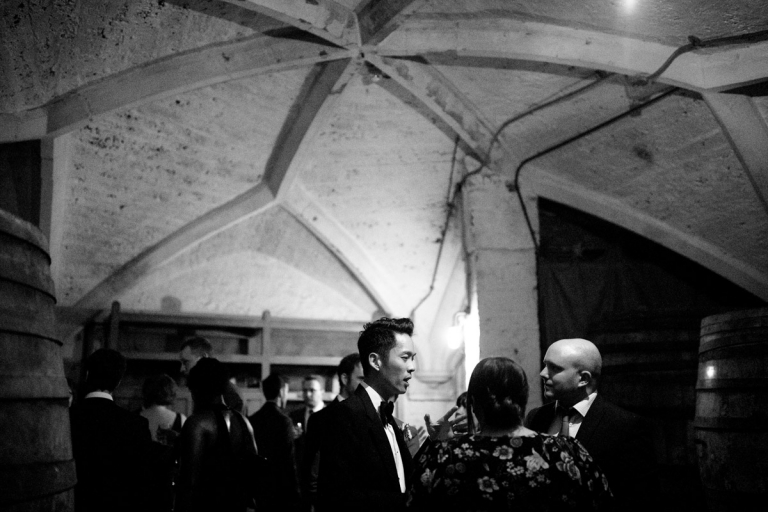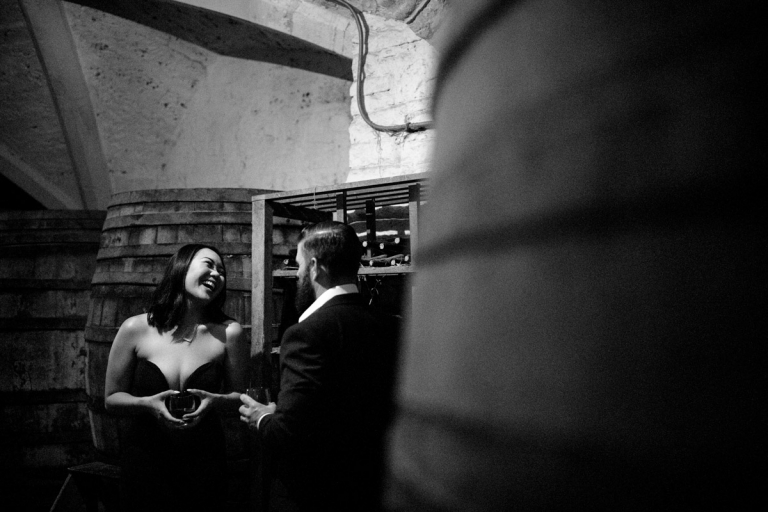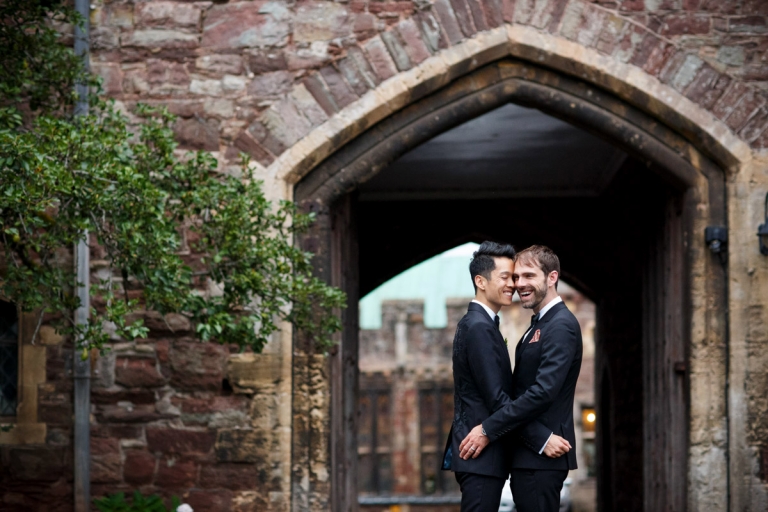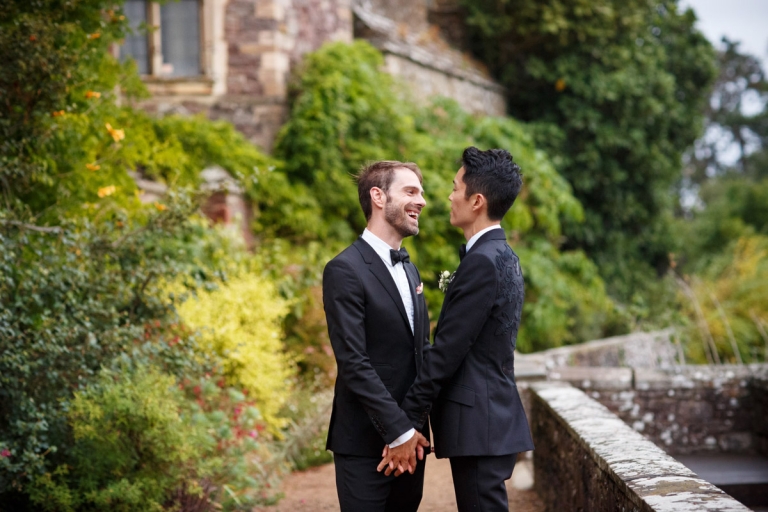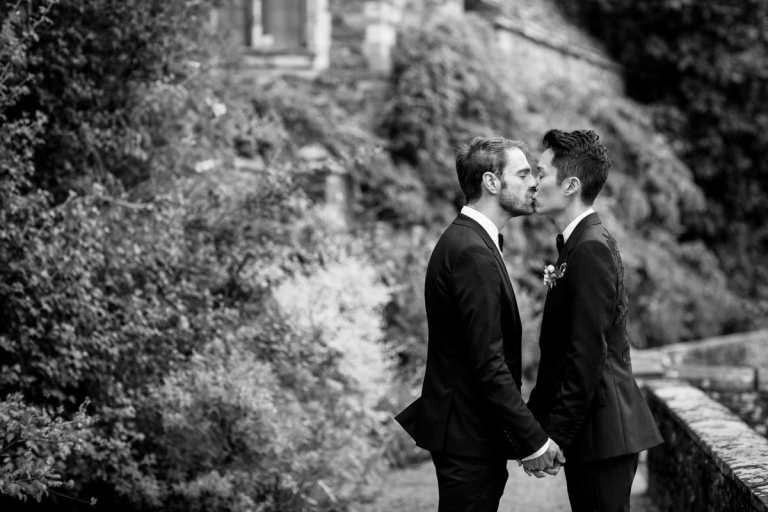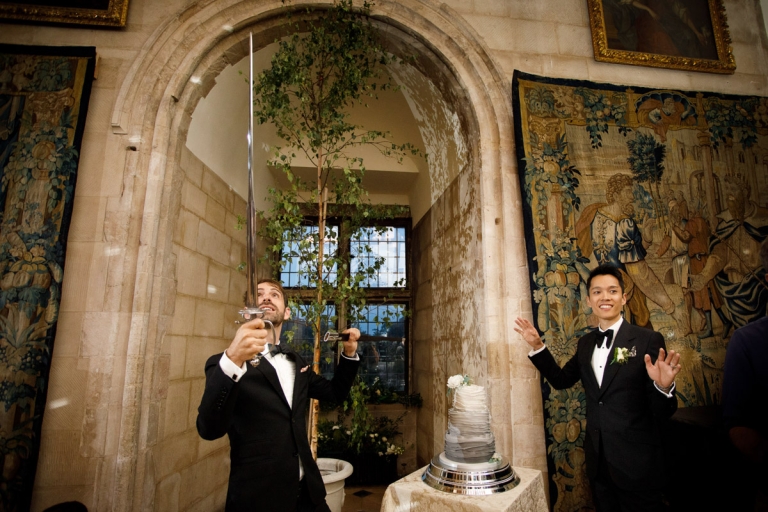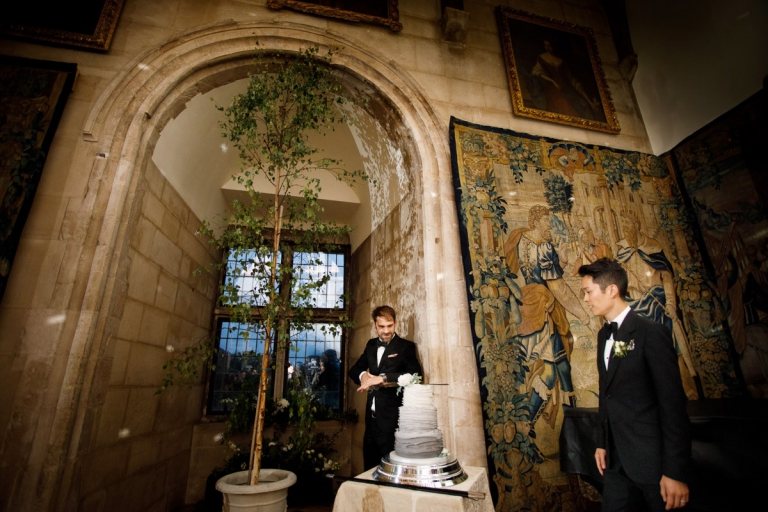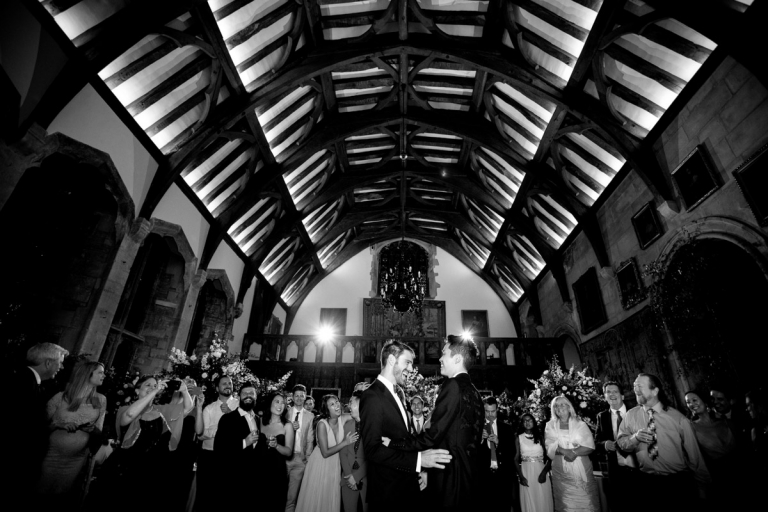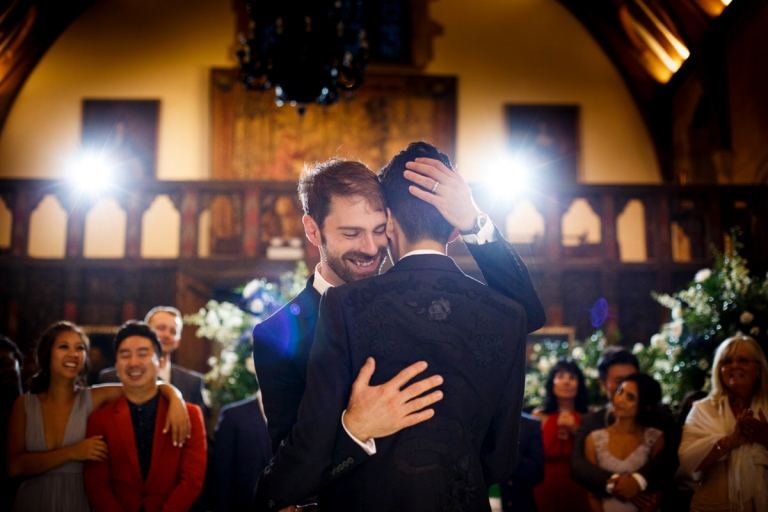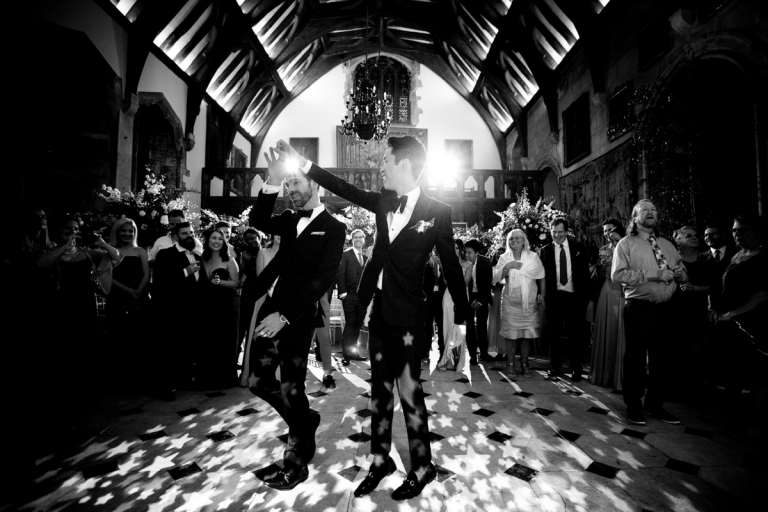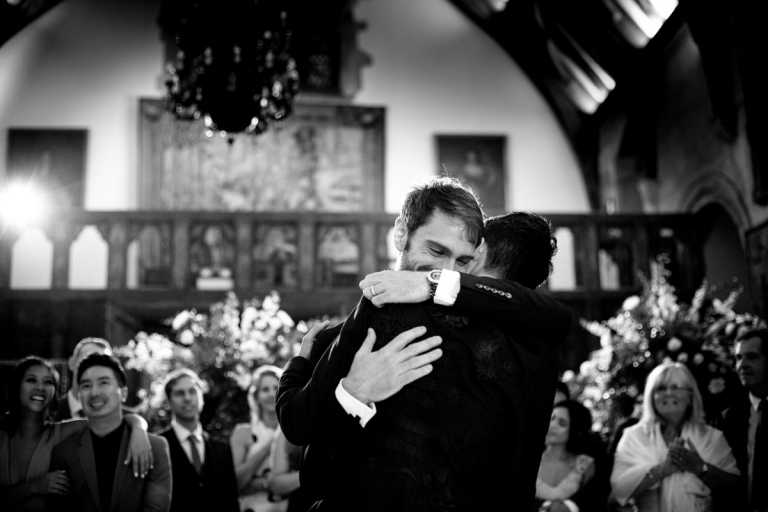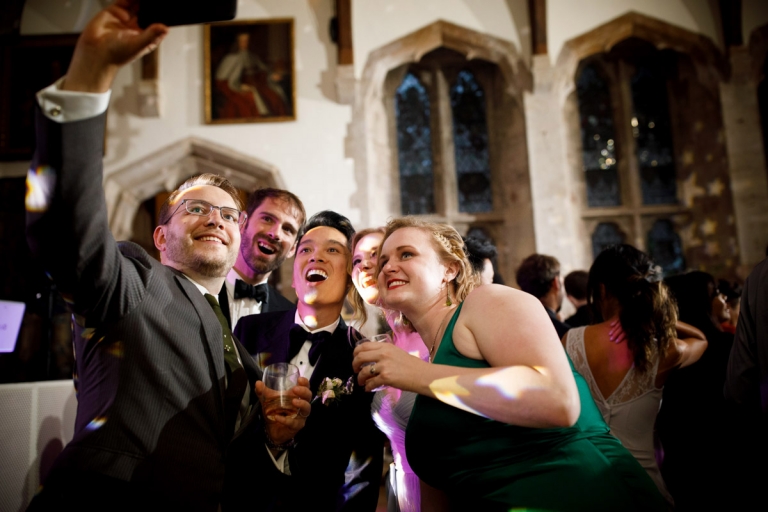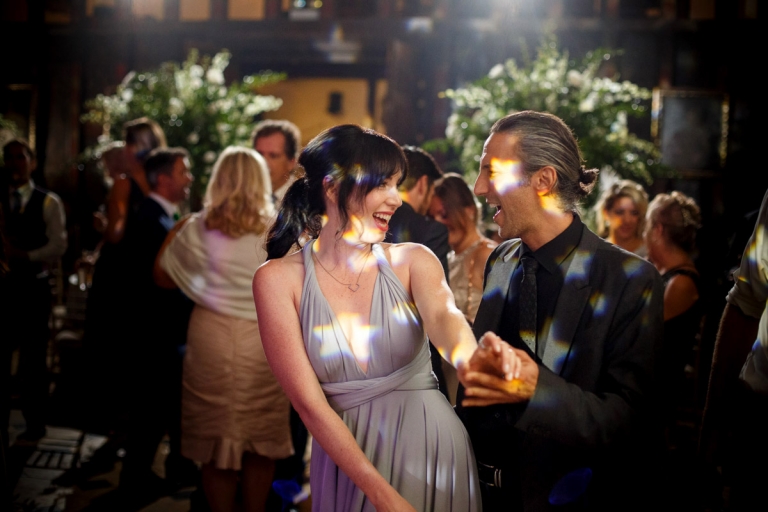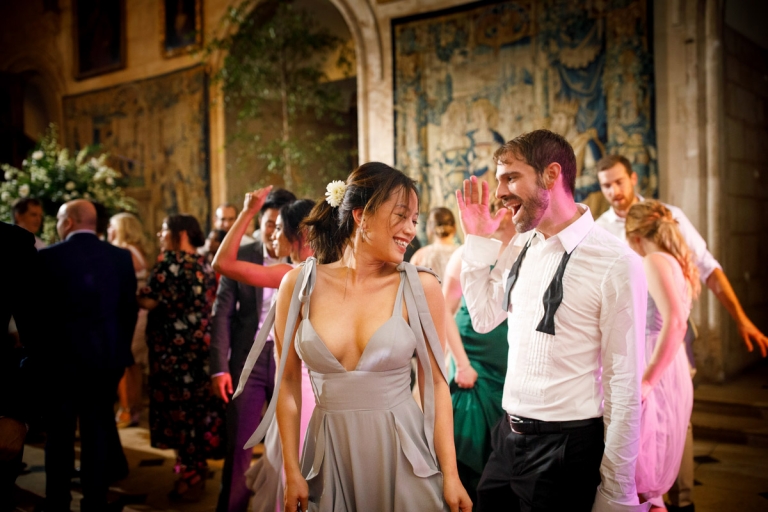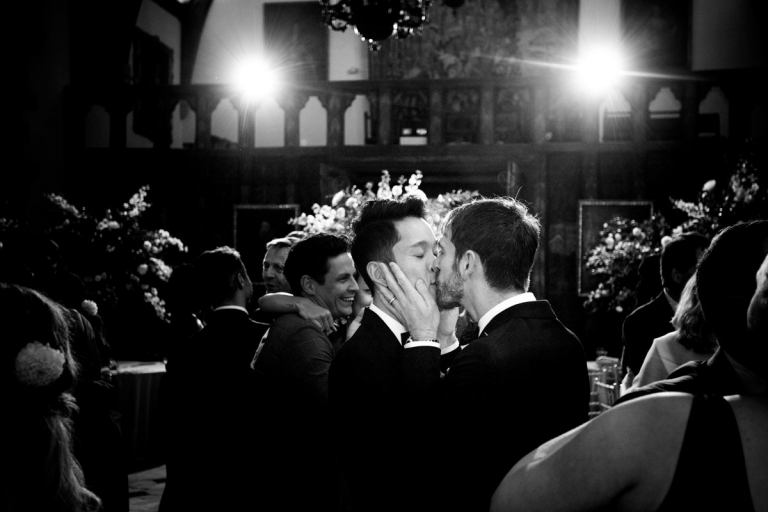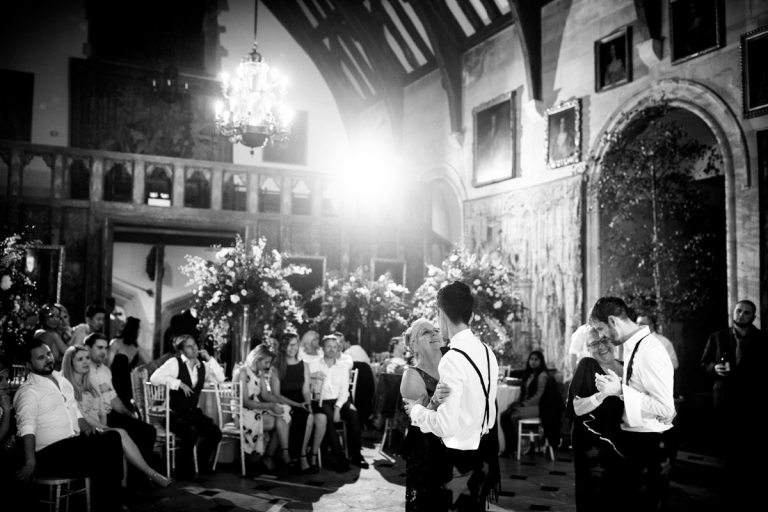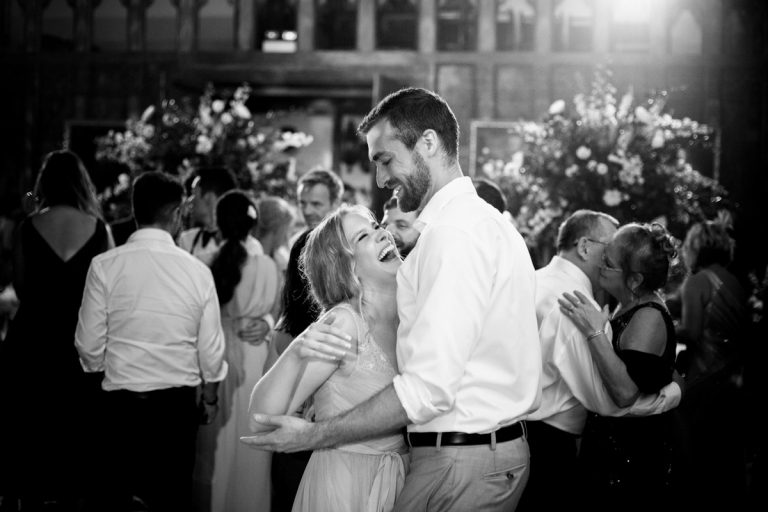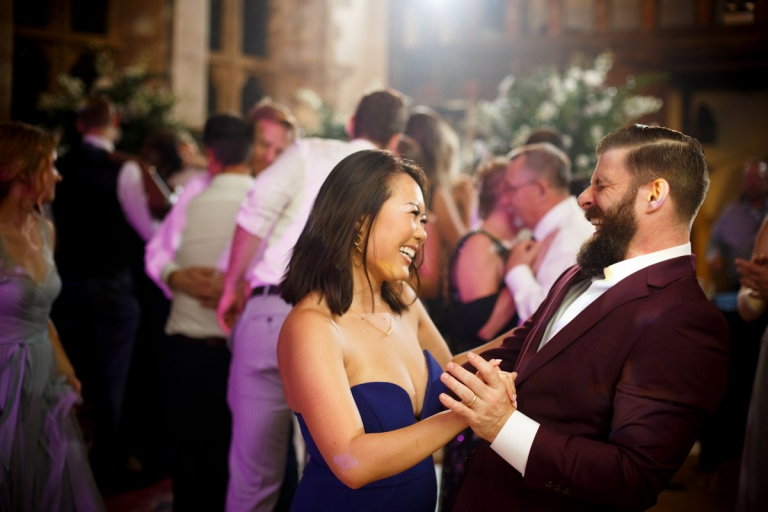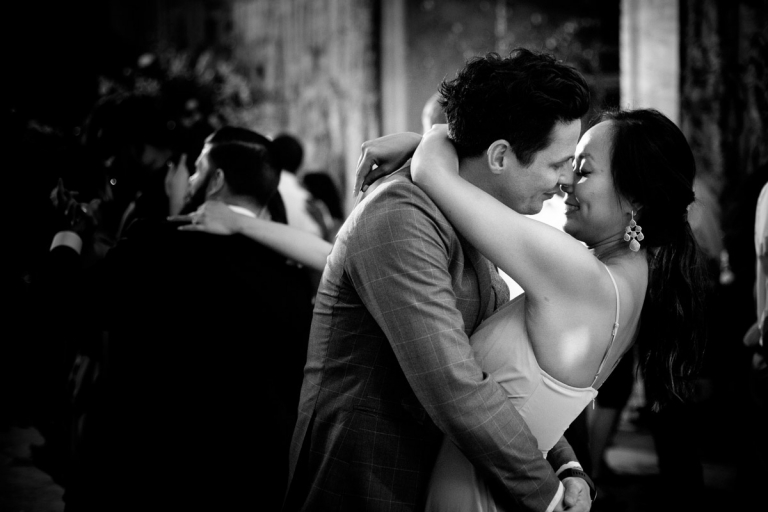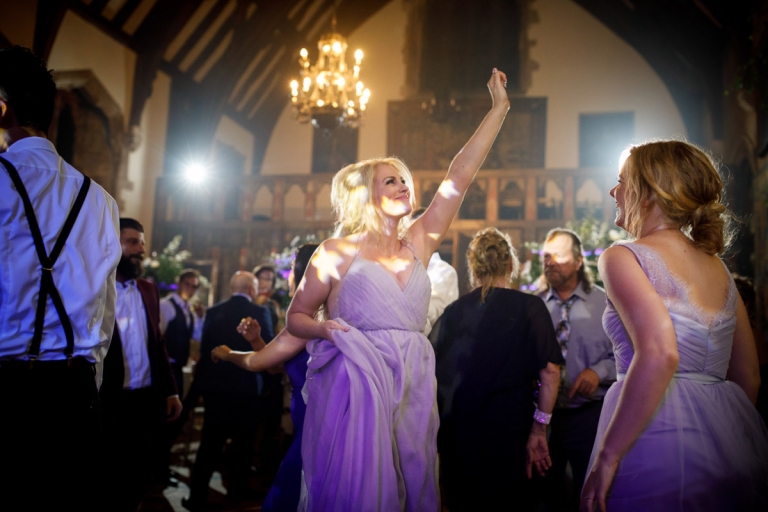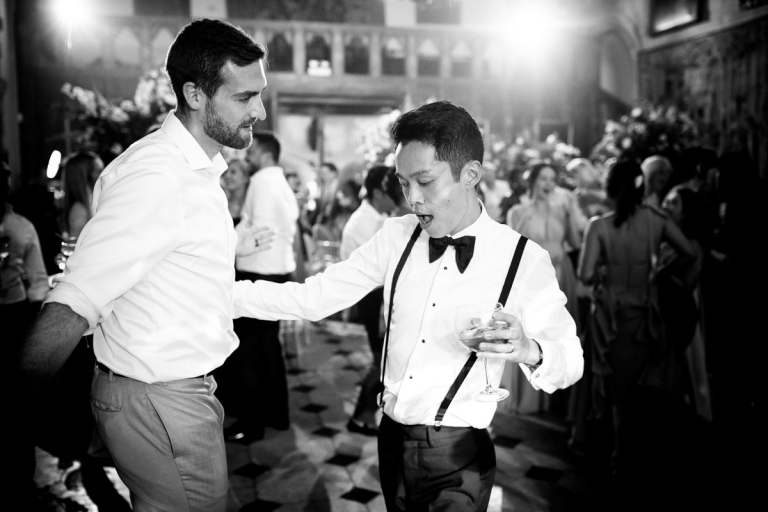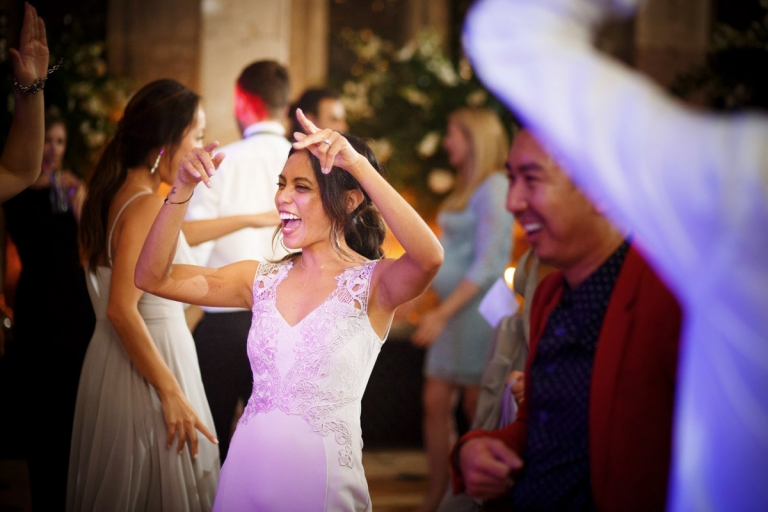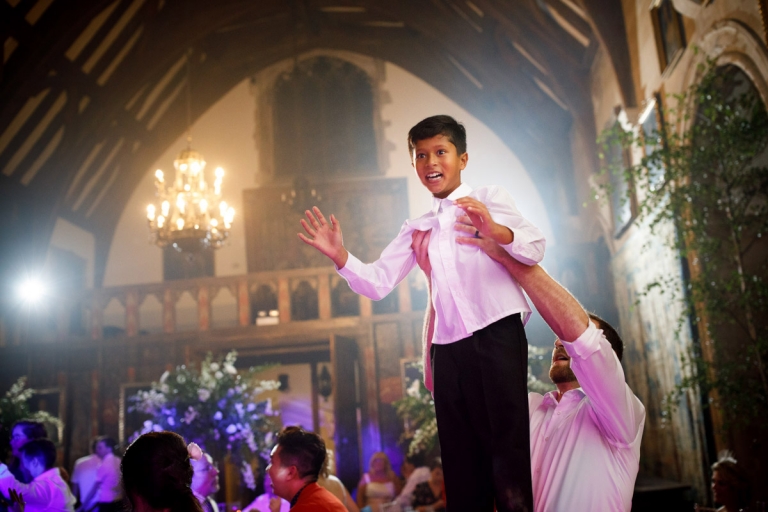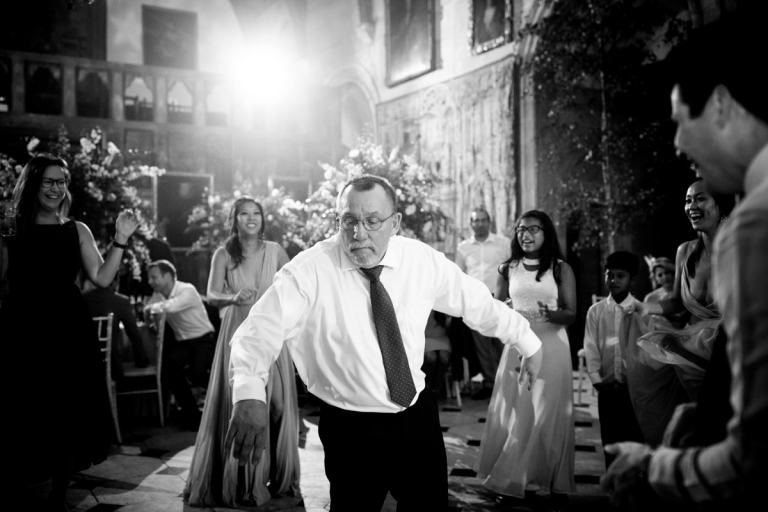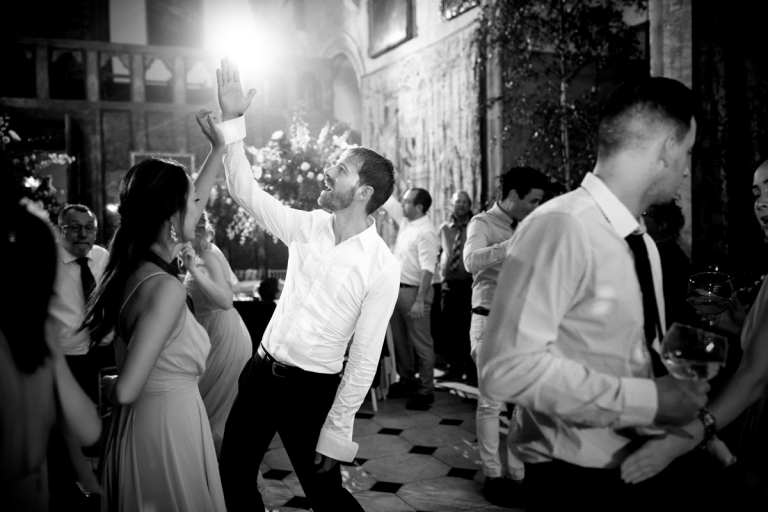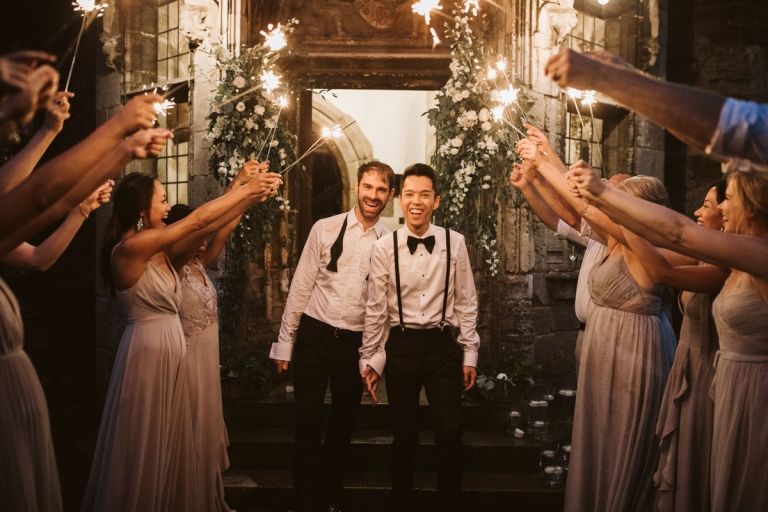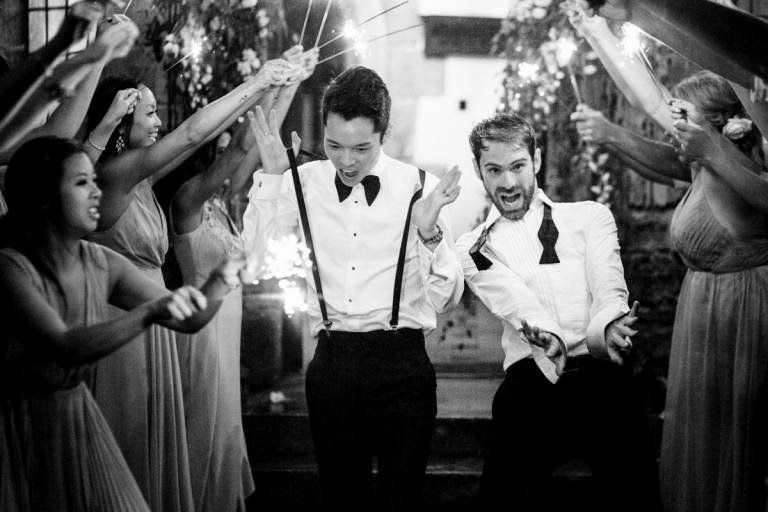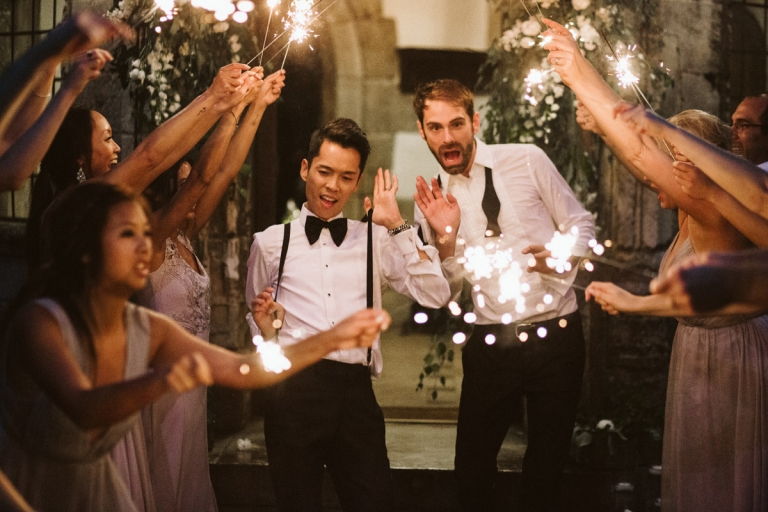 Berkeley Castle Wedding