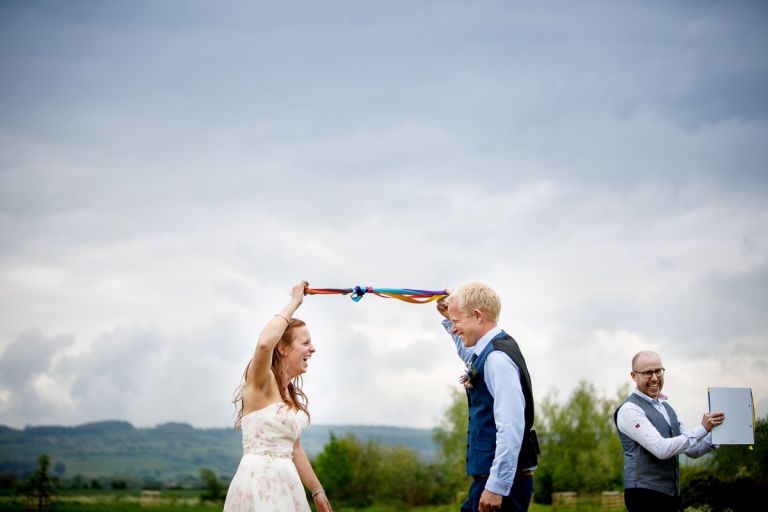 I'm so excited to bring to the blog today this Humanist outside wedding of Emma and Rick!! There are many reasons for my excitement, the fact that it is as outside as it's possible to get in the UK, the COLOUR, the smiling faces you see pulling the knot above here <3 and also because it was a joint wedding with my husband MAD Ceremonies, the humanist celebrant you see clapping to the side of the photo.
"Thank you so much to such wonderful people, you made our day so extraordinarily special and you both will forever be a part of our memories! Huge love to you both"
The wedding took place at Rick's parents home in Worcestershire. They had a tipi in the garden for their meal but otherwise the whole wedding took place outside. The ceremony was in the next field which they had spent a long time clearing with the help of friends and family. It was super personal ceremony with their love and lives at the centre, all written bespoke for them by Martin of MAD Ceremonies (my awesome husband). My favourite parts included their Dog of Honour wearing bags full of confetti, a ring warming with their beautiful Eco Wood Rings (where the rings are passed around the guests during the ceremony for everyone to see, touch and give wishes to), the super colourful handfasting, all the laughing and the sense of intimacy created in a group of people all experiencing the same life-affirming moment together crafted by Martin.
After the ceremony guests drank Mojitos and ate tasty sausages, then made their way back to the tipi for speeches. Emma, Rick and I snuck off for a few photos in the hard earned landscape there while the guests were seated. They returned for four speeches, which had a lot of talk of poo, just before they had their meal, haha!! The rest of the day was exactly what I feel a wedding should be, so laid back! Guests were free to play games and enjoy the good weather in the garden before they had an outside Ceilidh. I love a Ceilidh anyway, but having one outside is genius as the extra space makes it so much better!! They could all throw each other around with less fear of pain and it also meant they could do big dances that involved everyone which would normally be impossible. This lead to the amazing final photos of all of their guests running and jumping towards the couple in "worship" – it was hilarious. In the middle of all of that, when the sun was peaking out, we jumped into the next field for a few golden hour couple shots before the sun dipped away.
Enjoy my favourites!!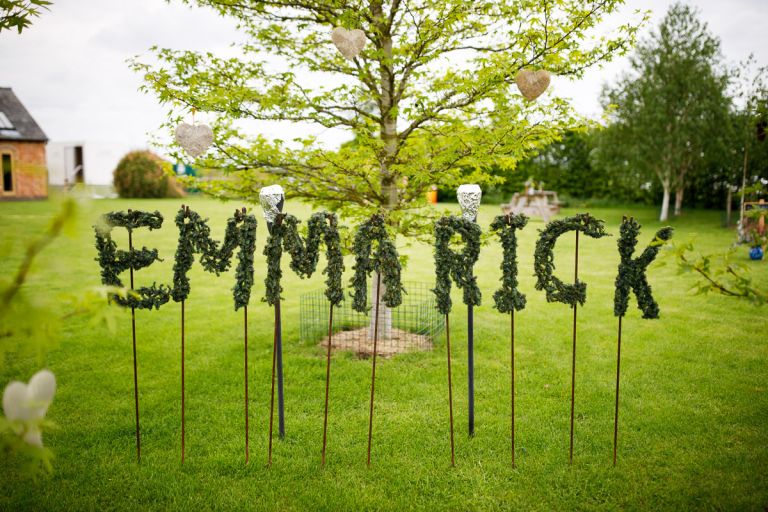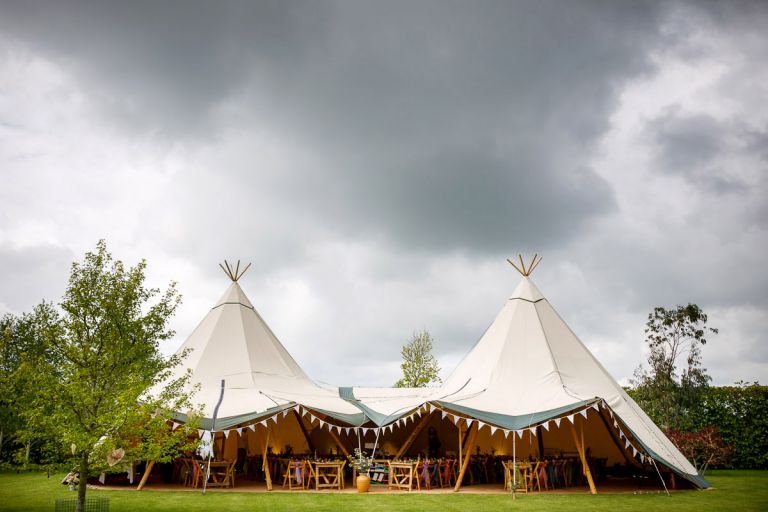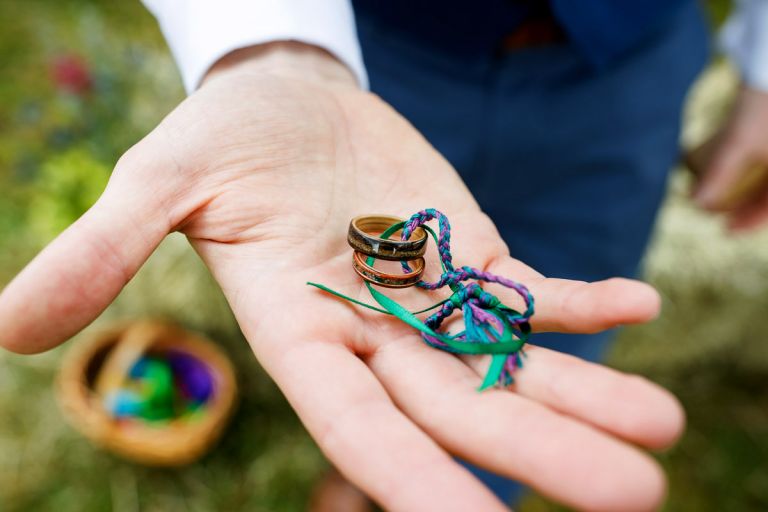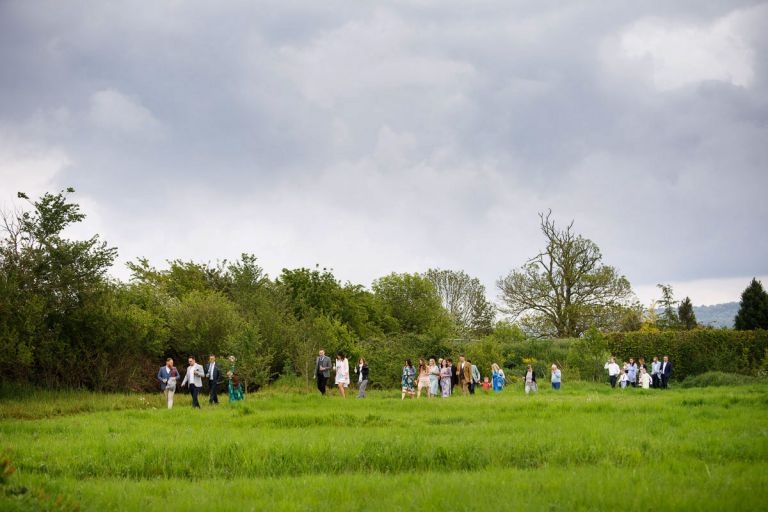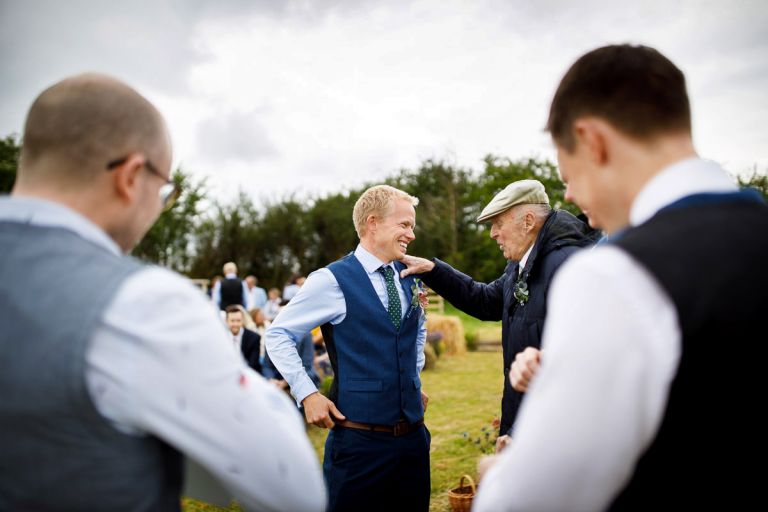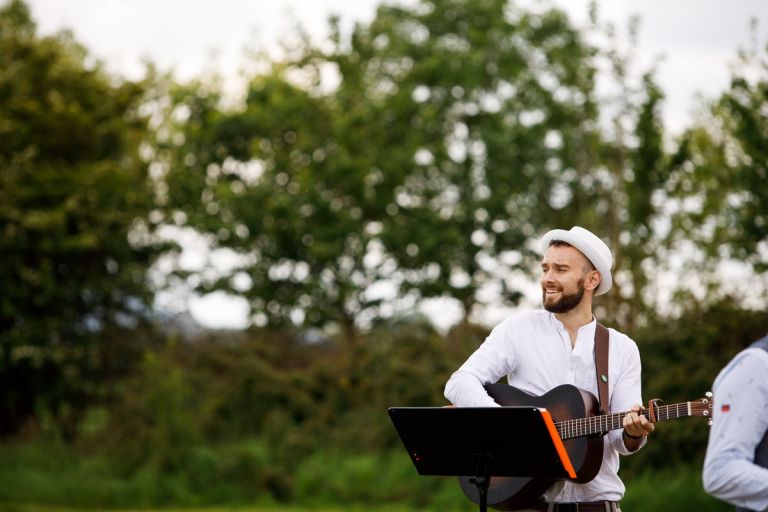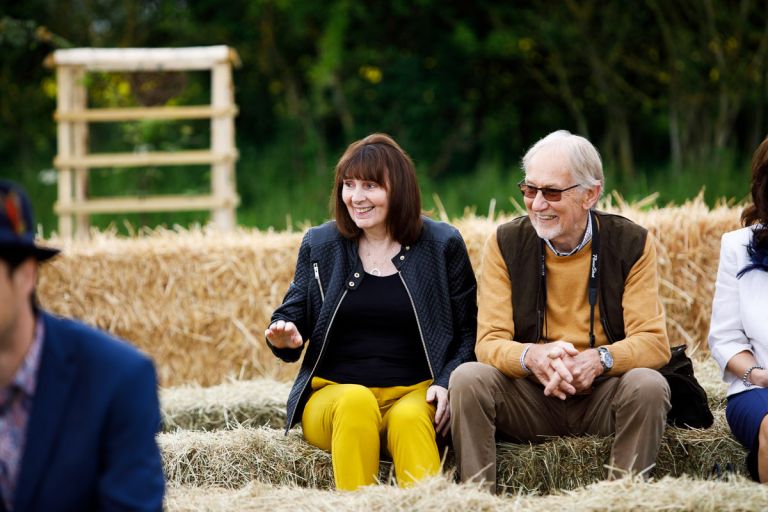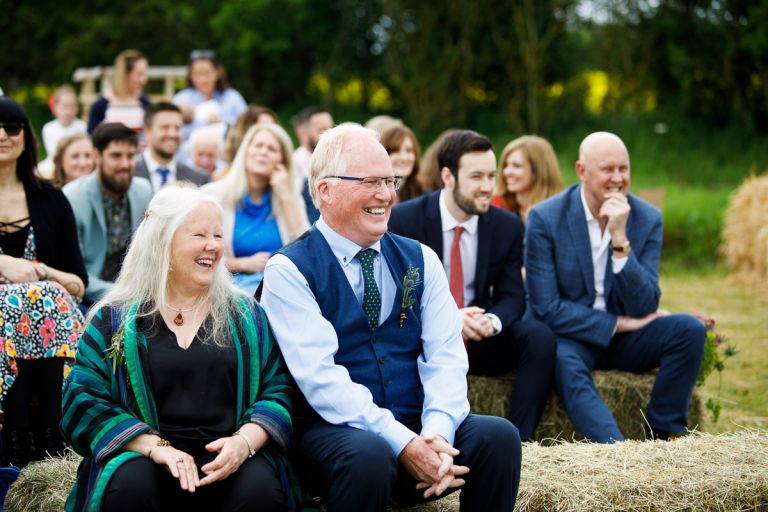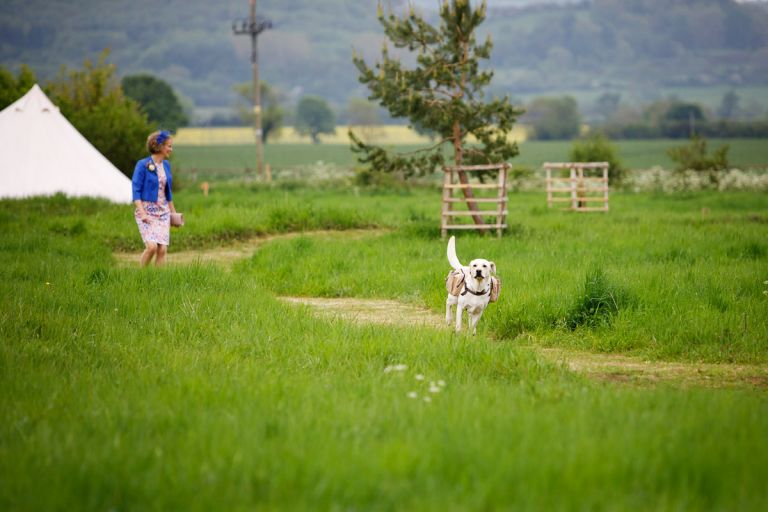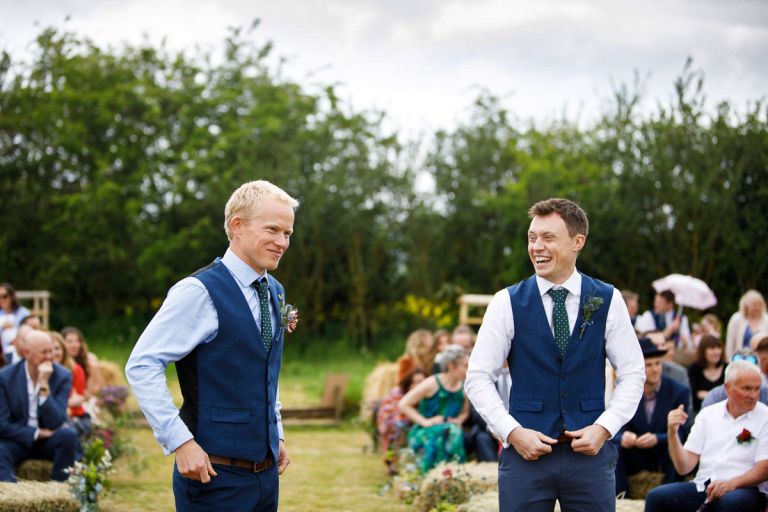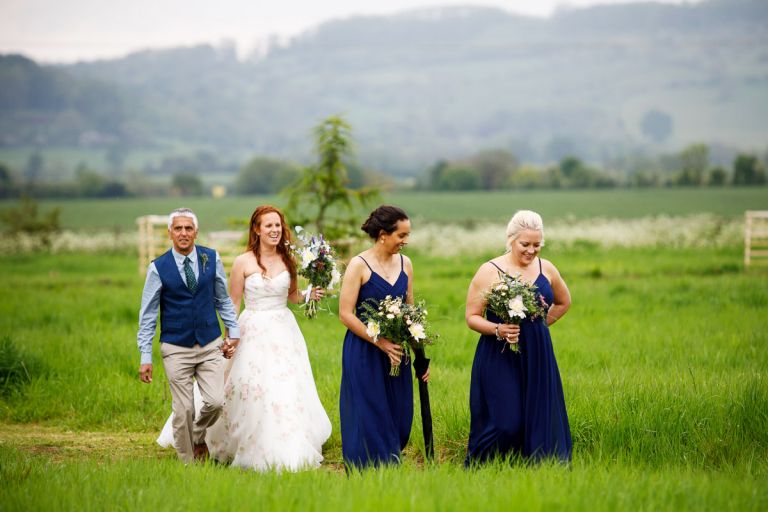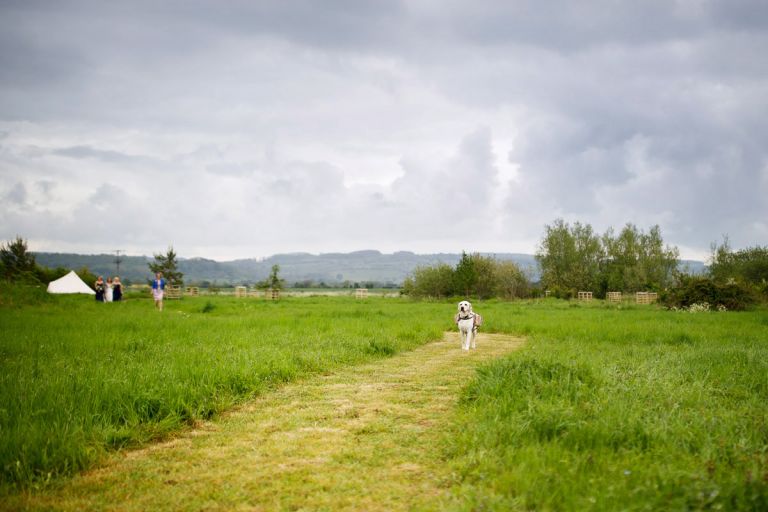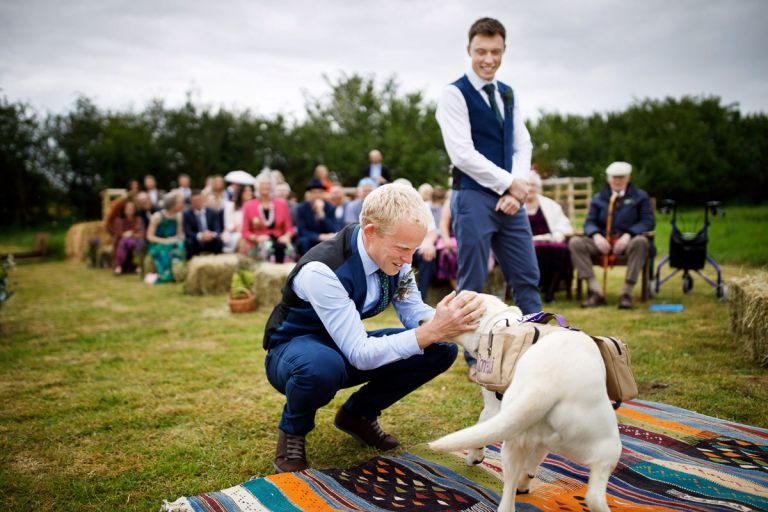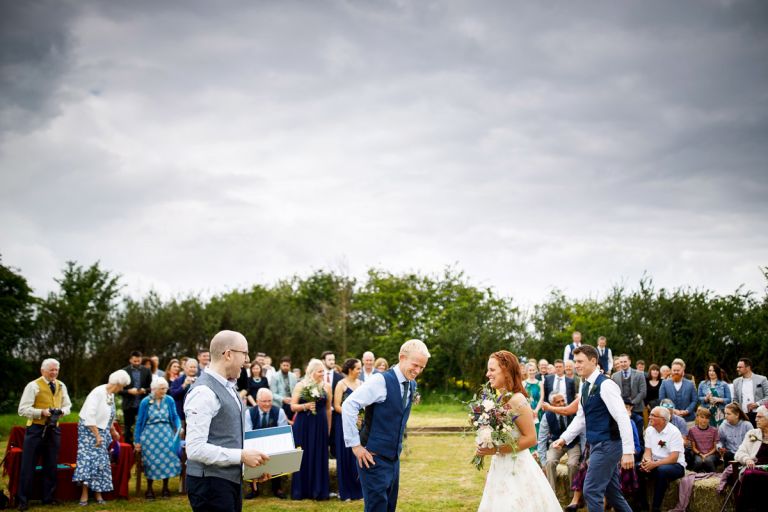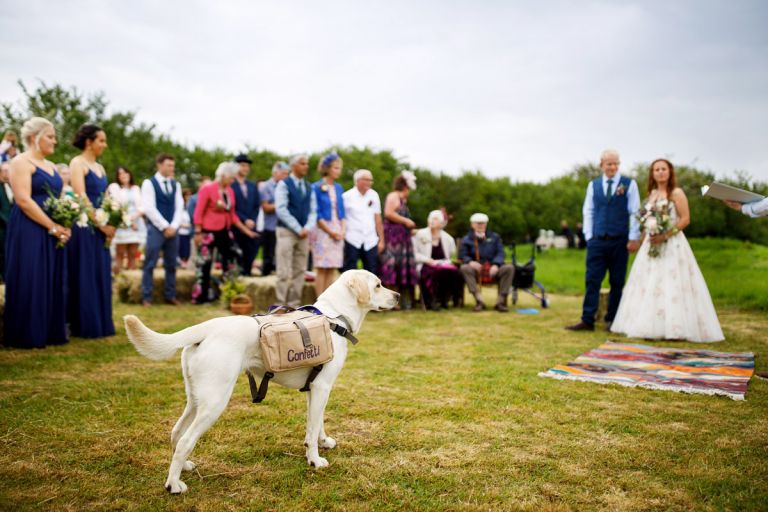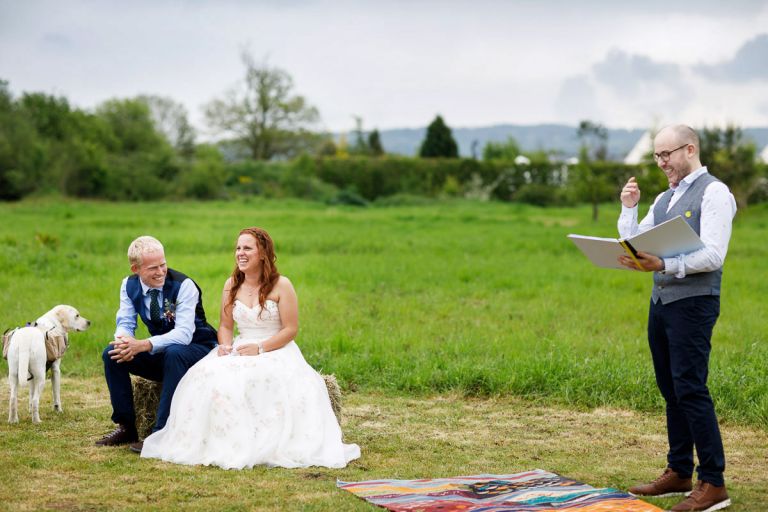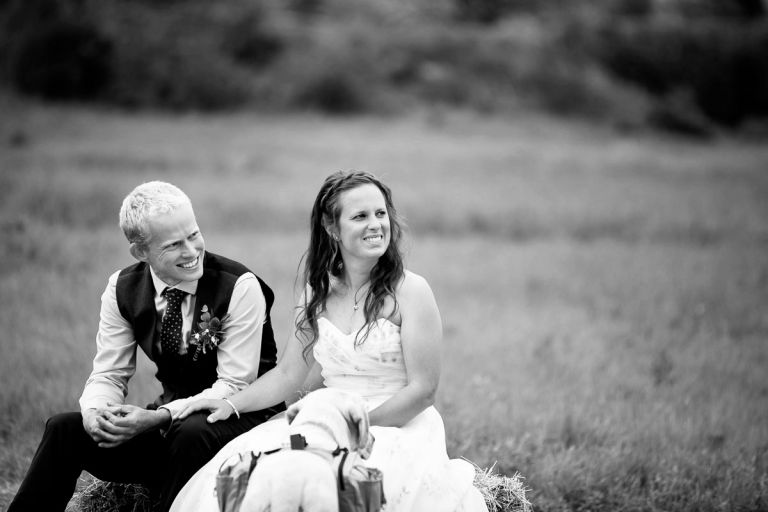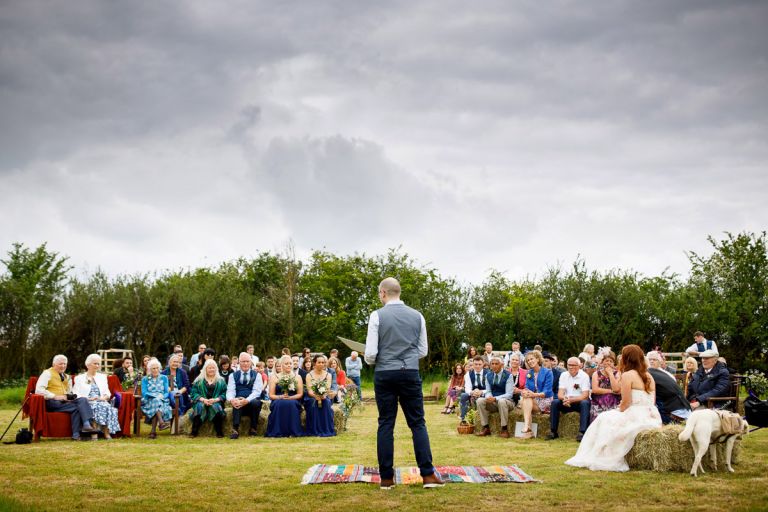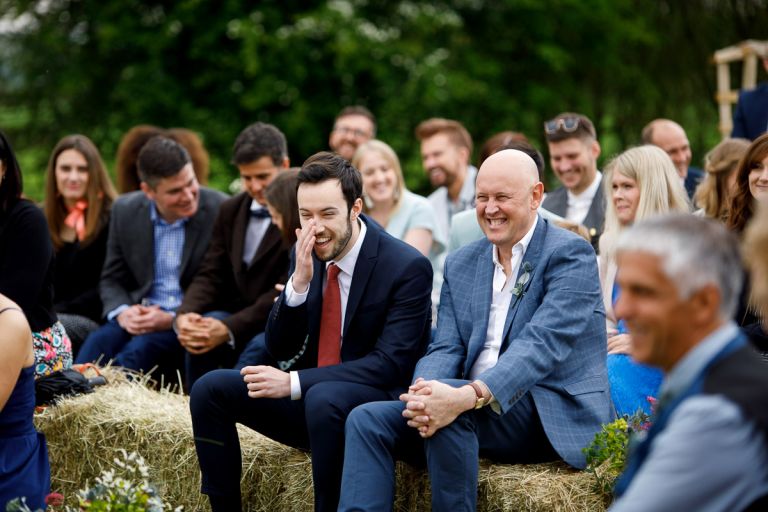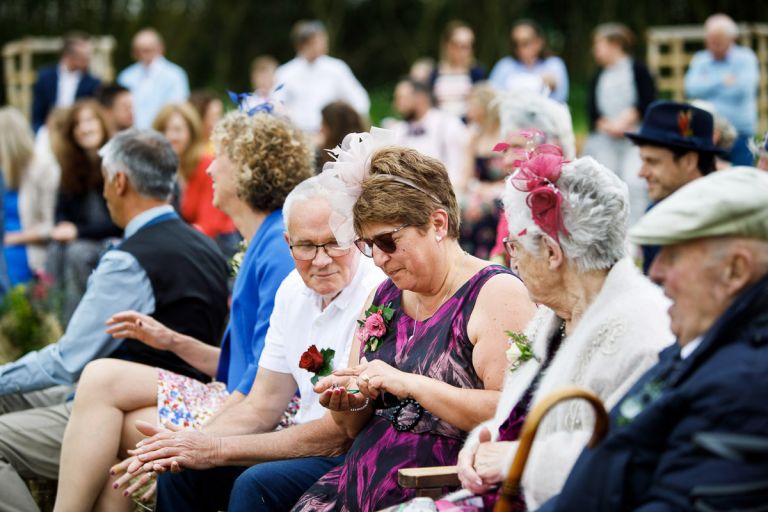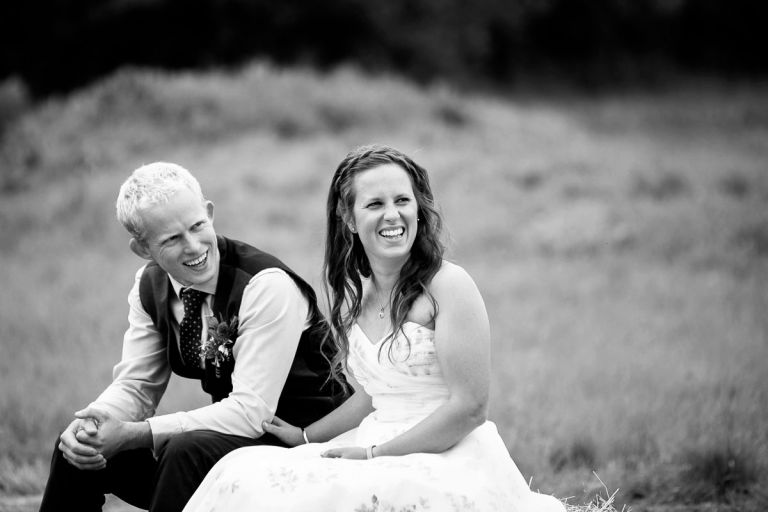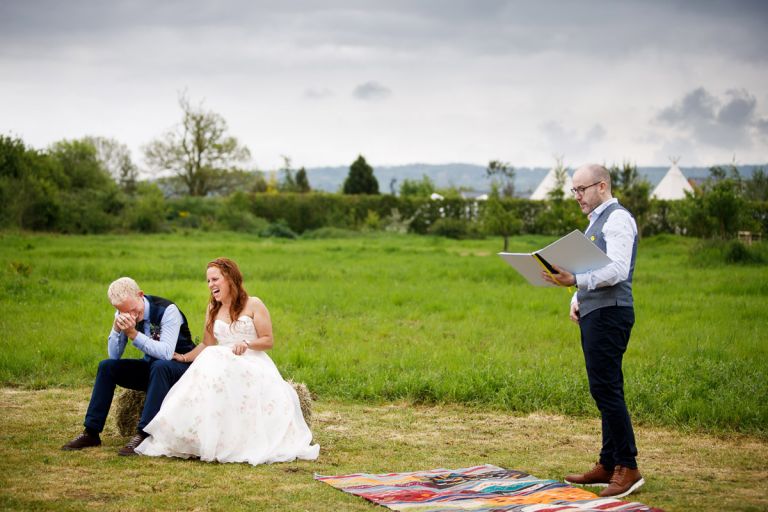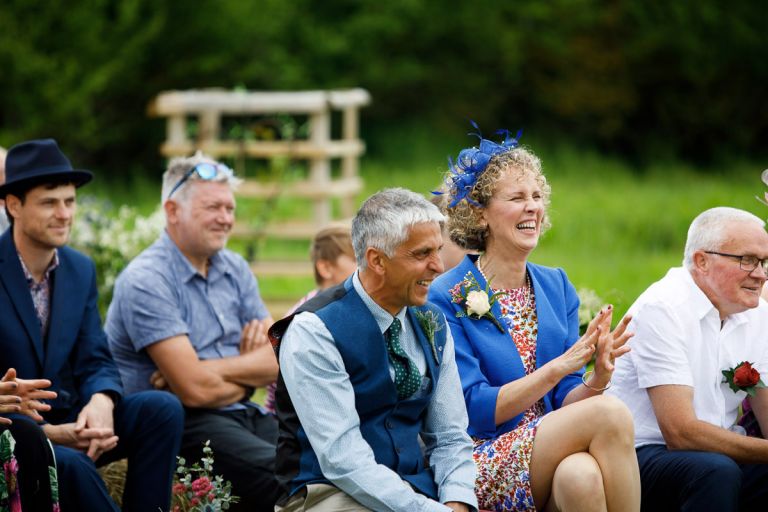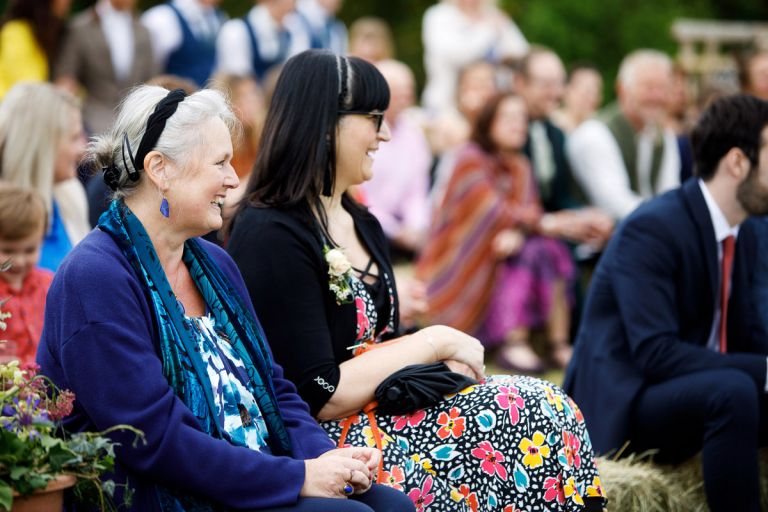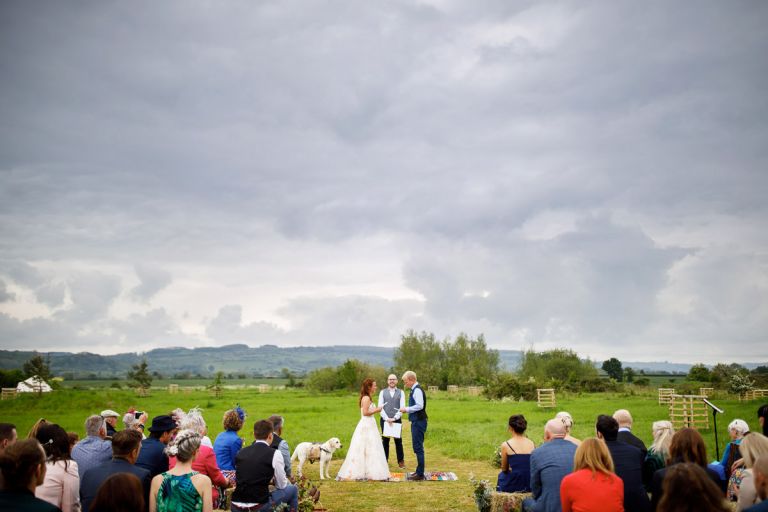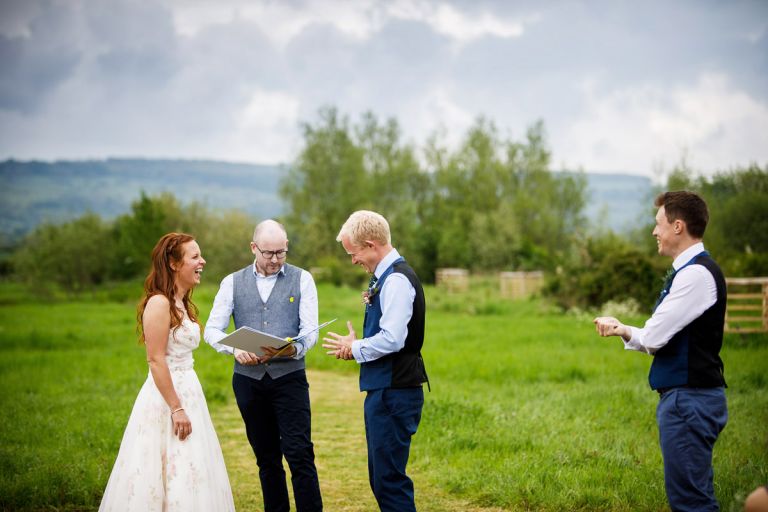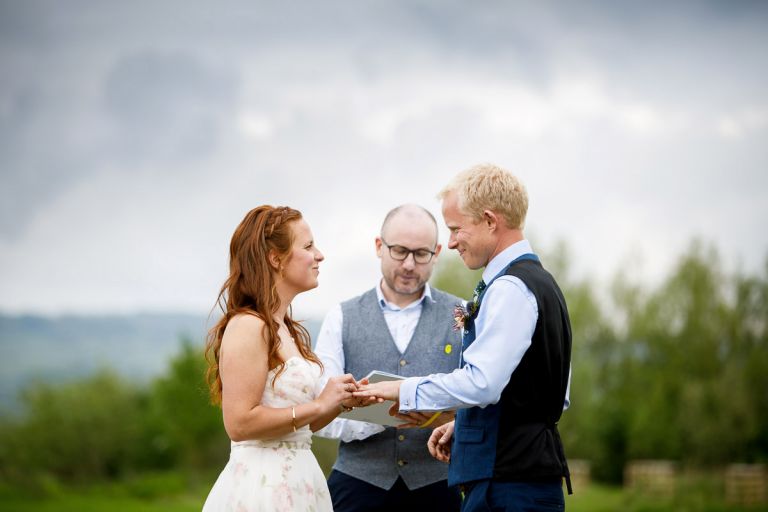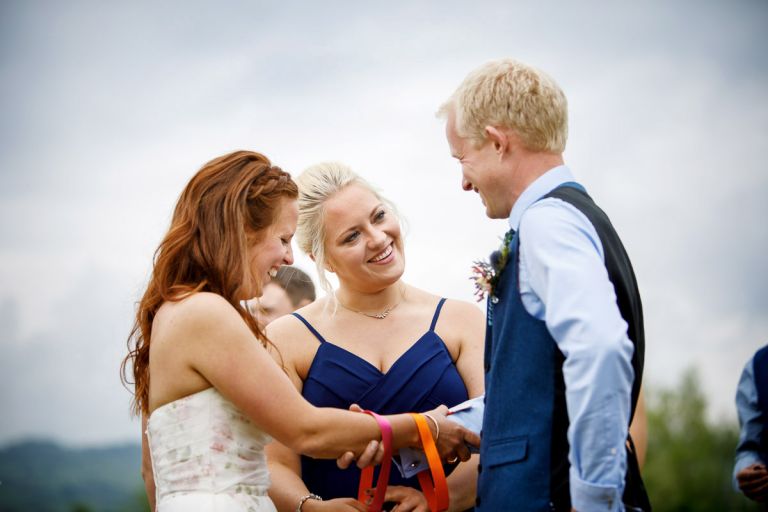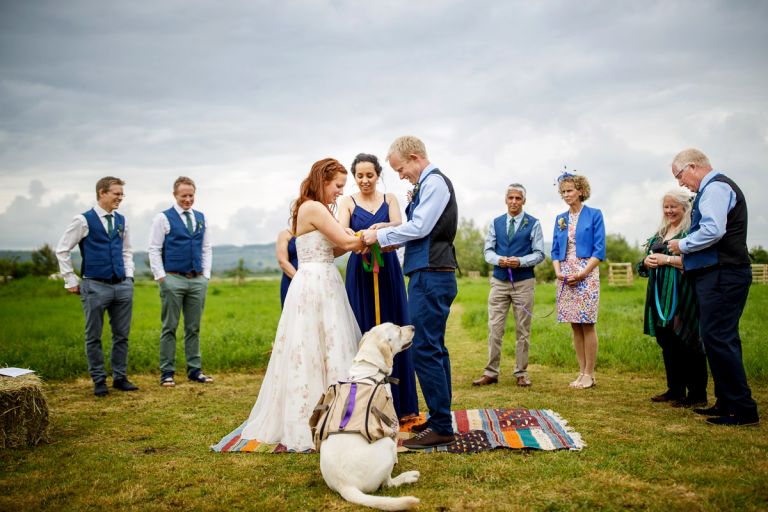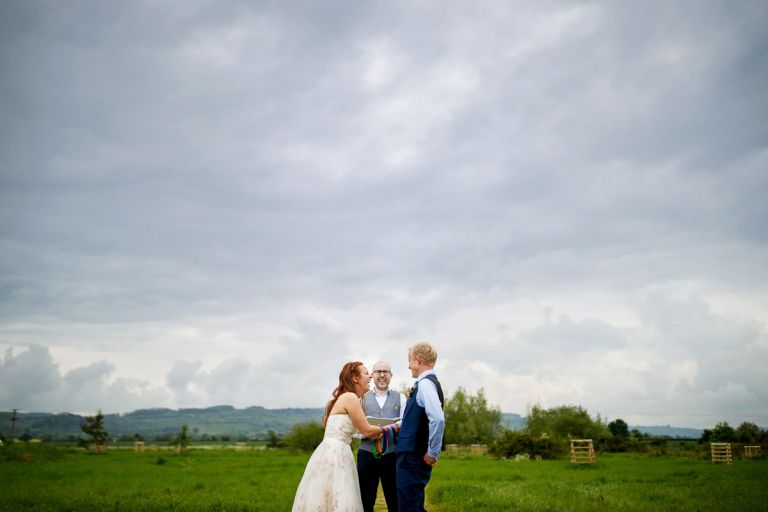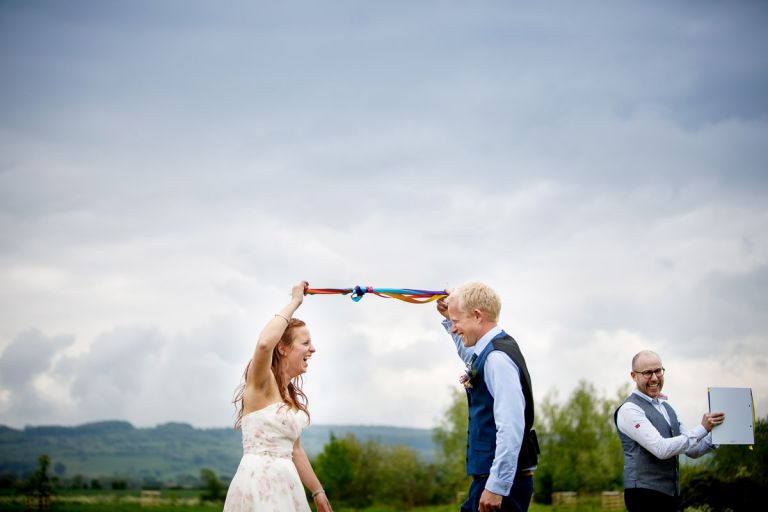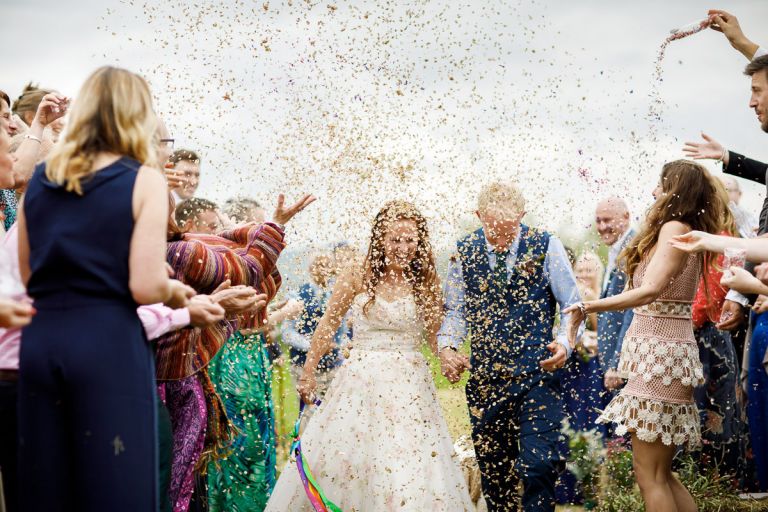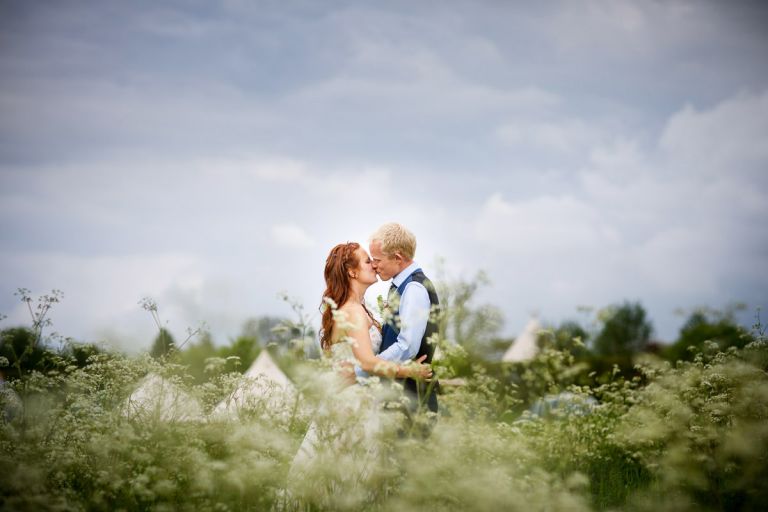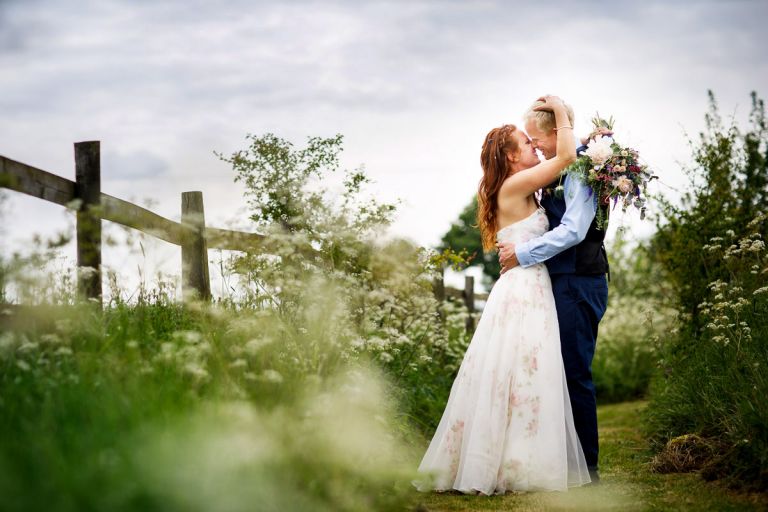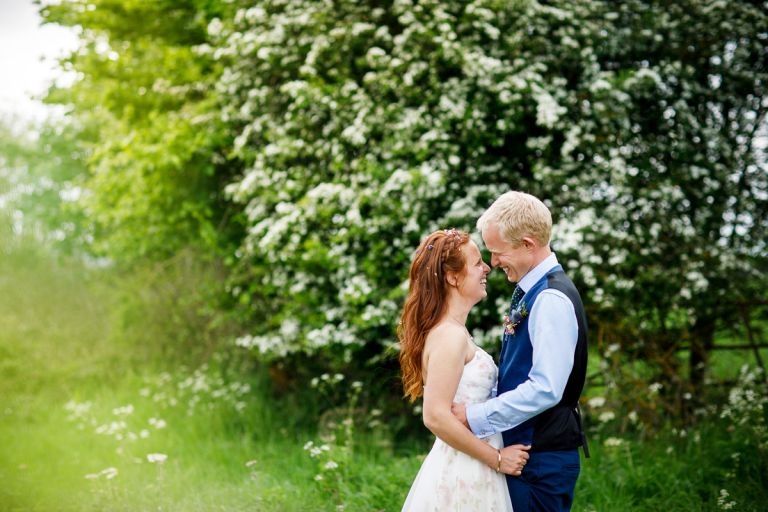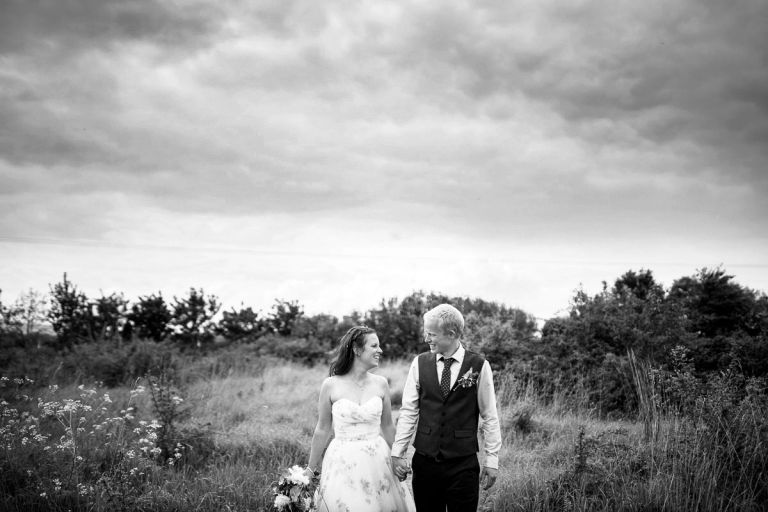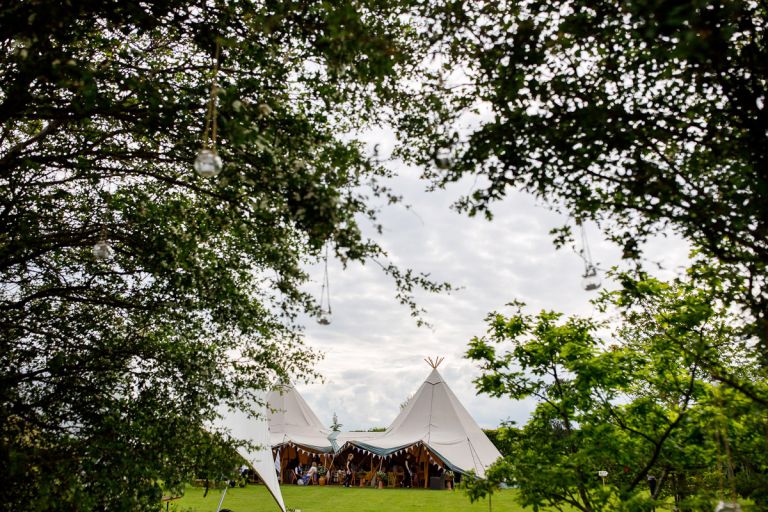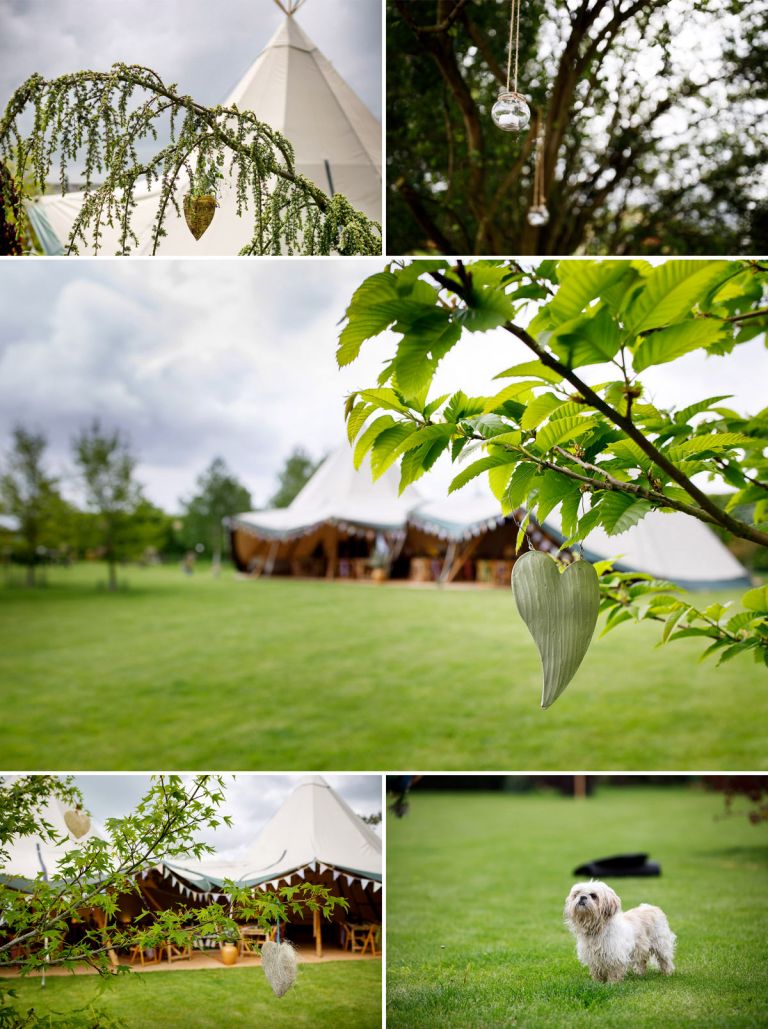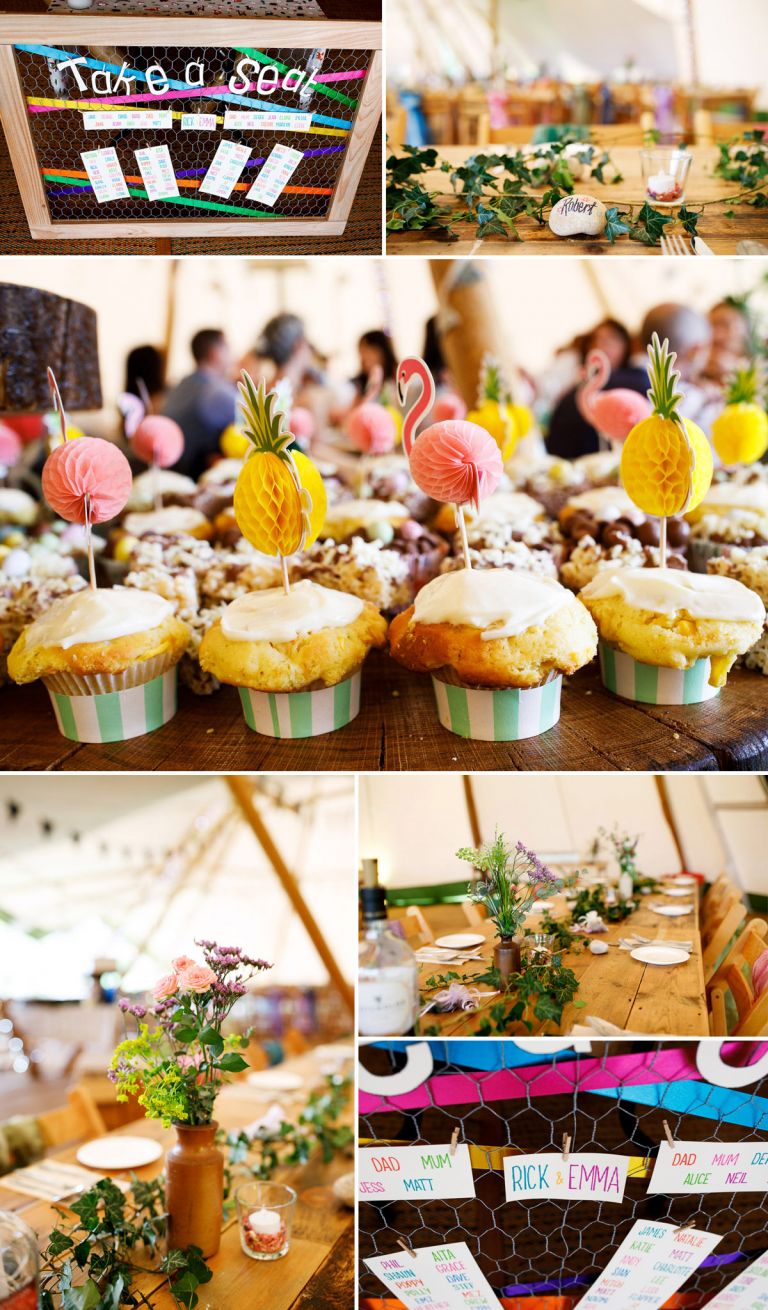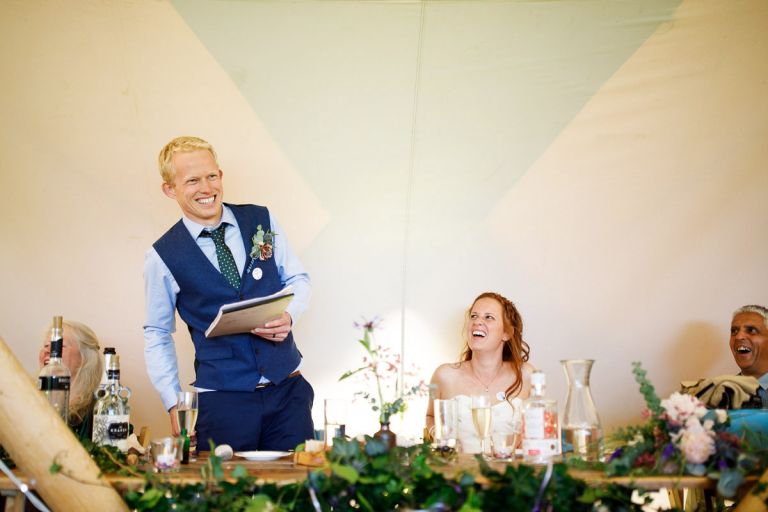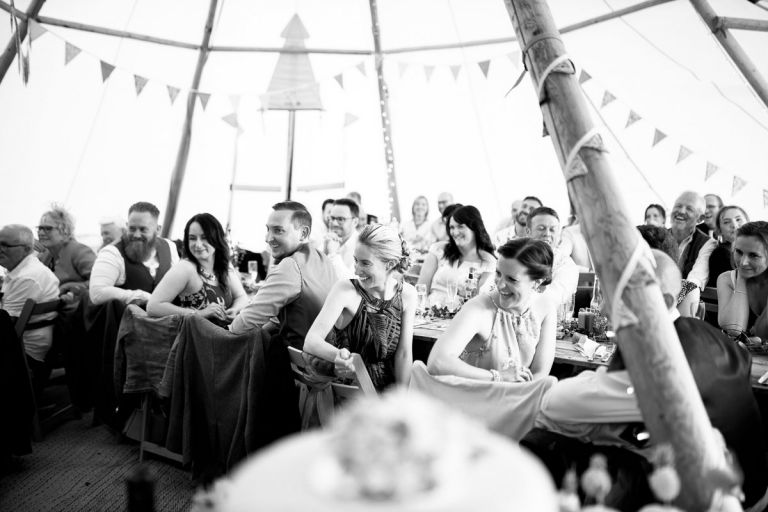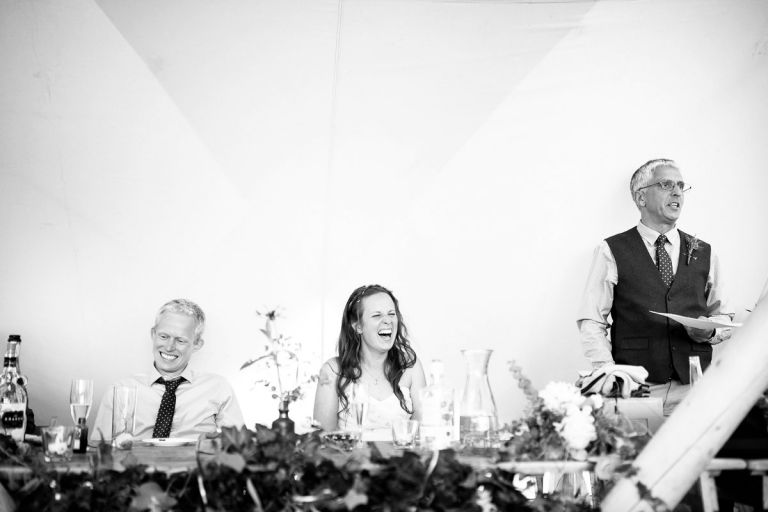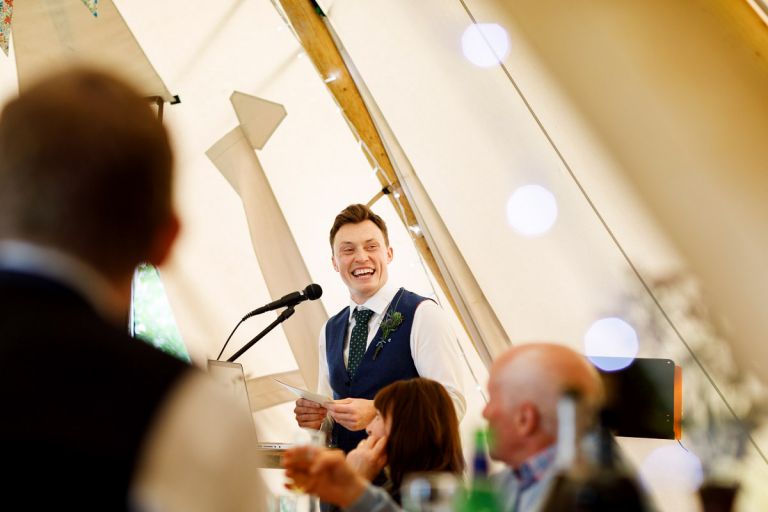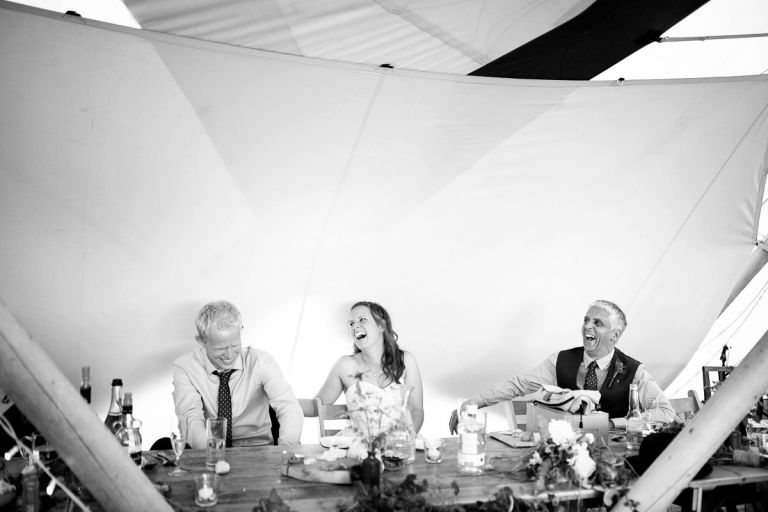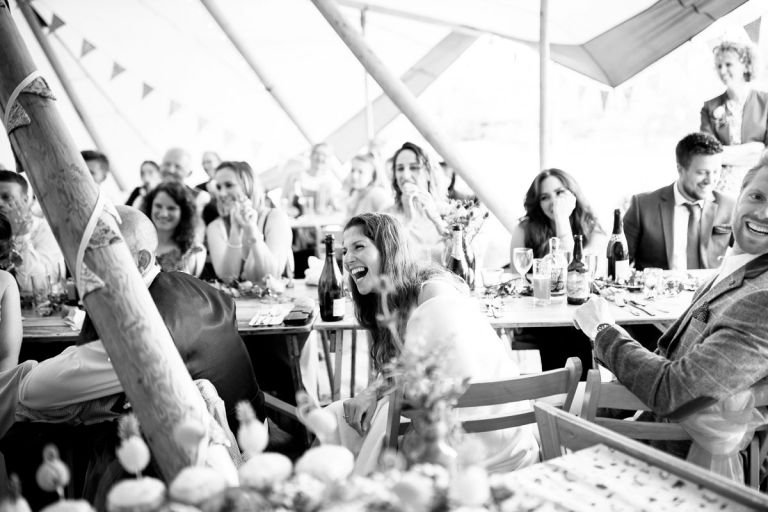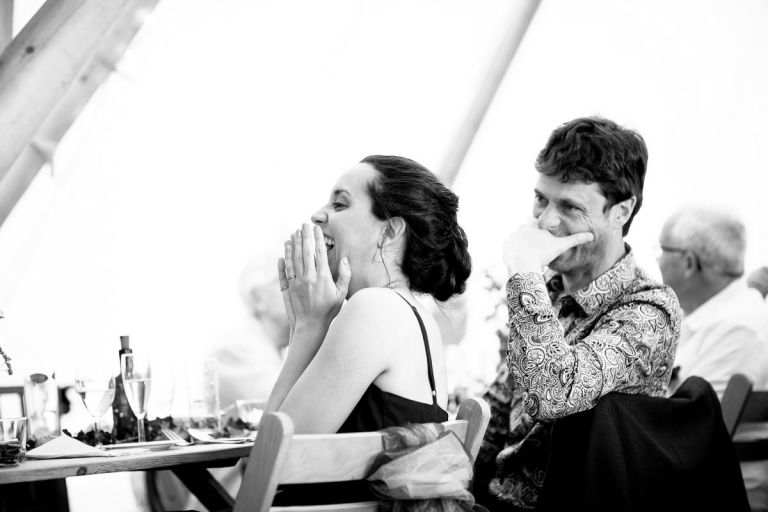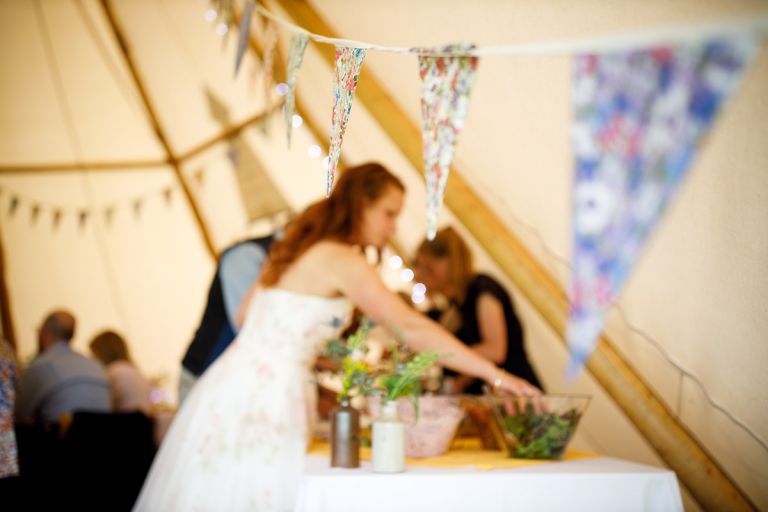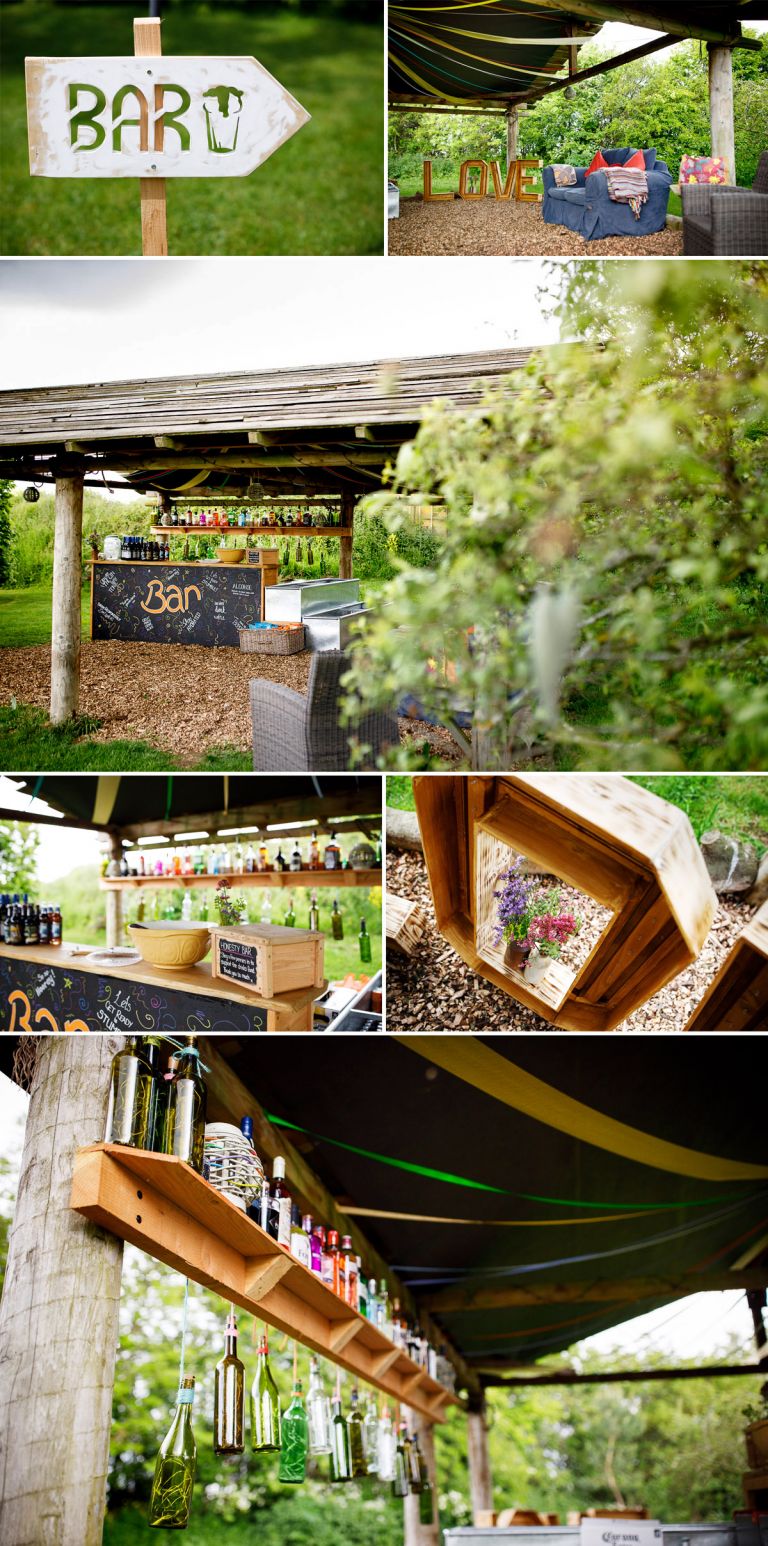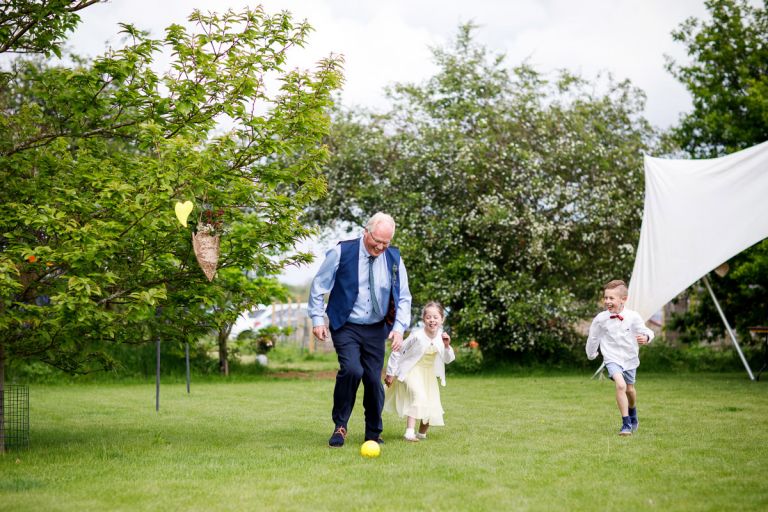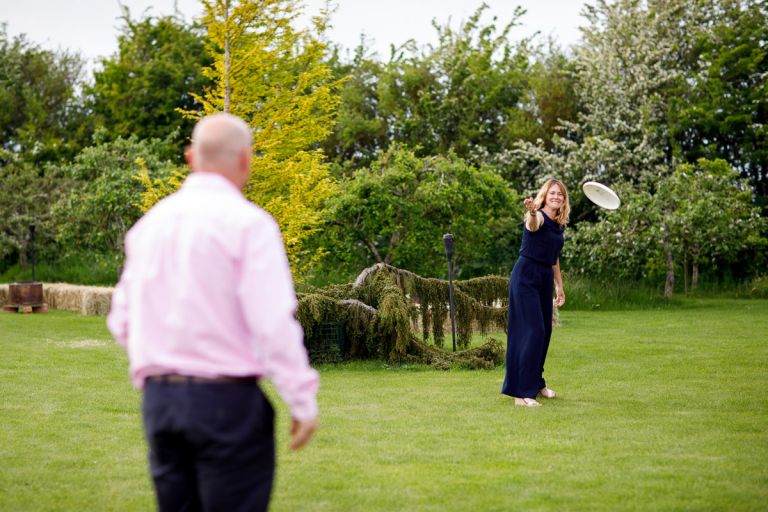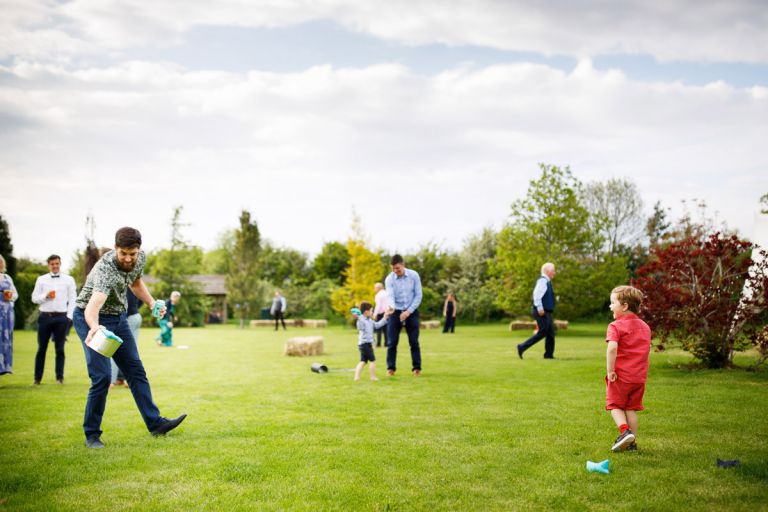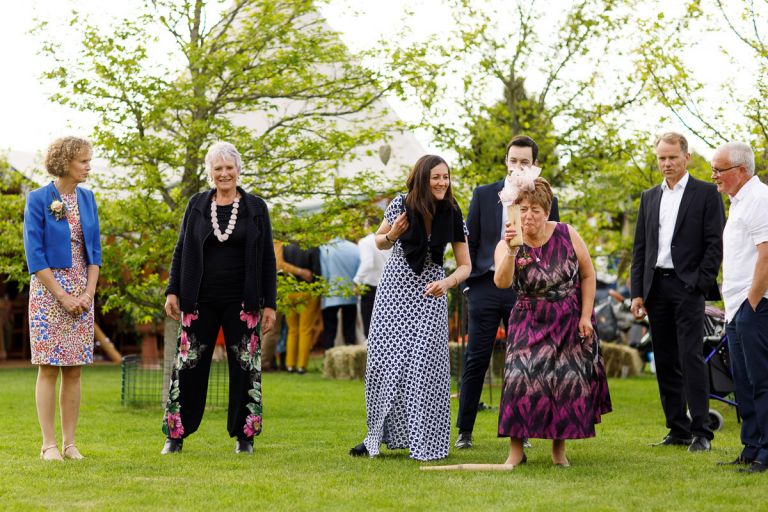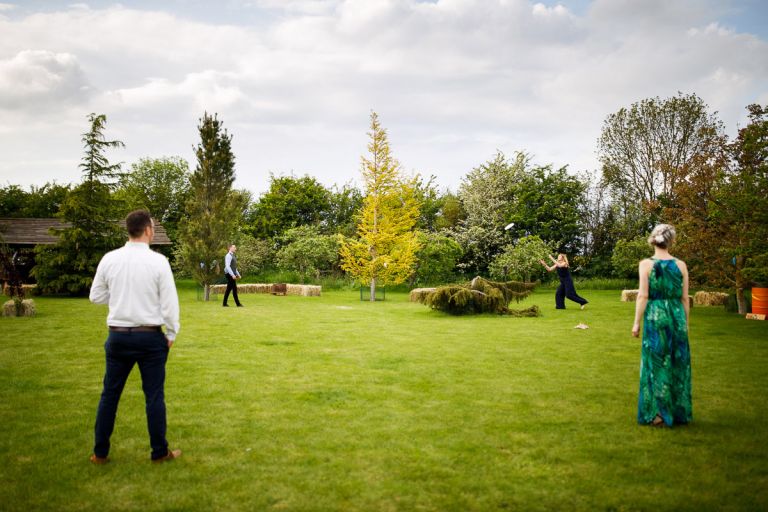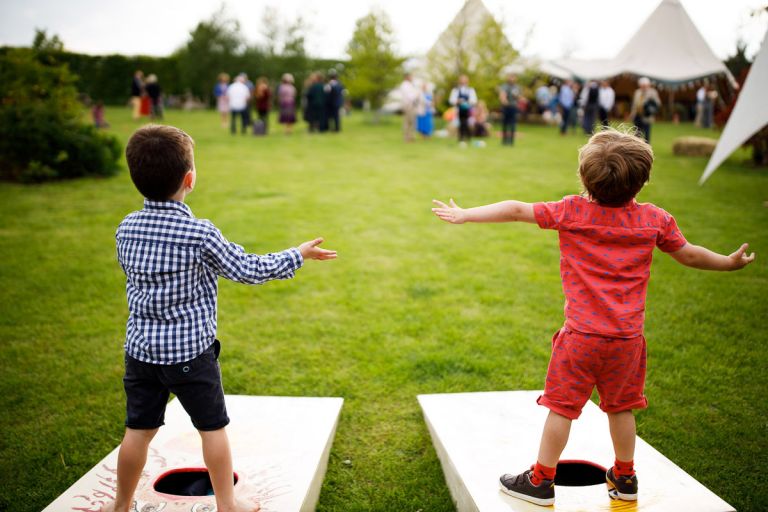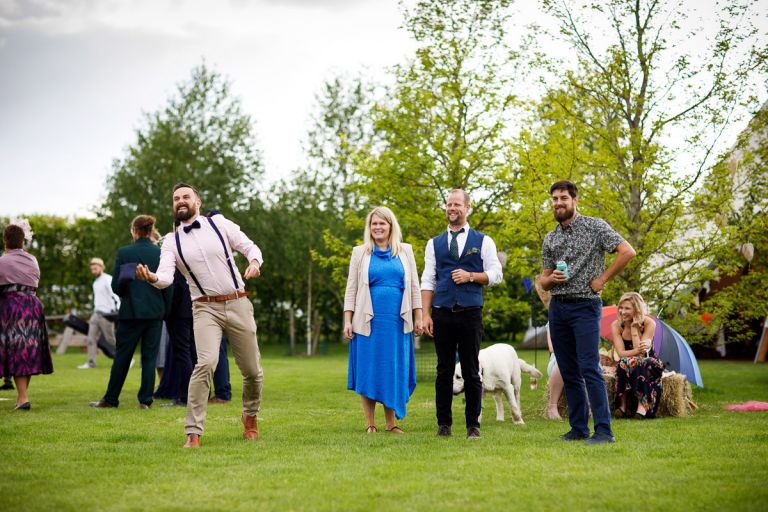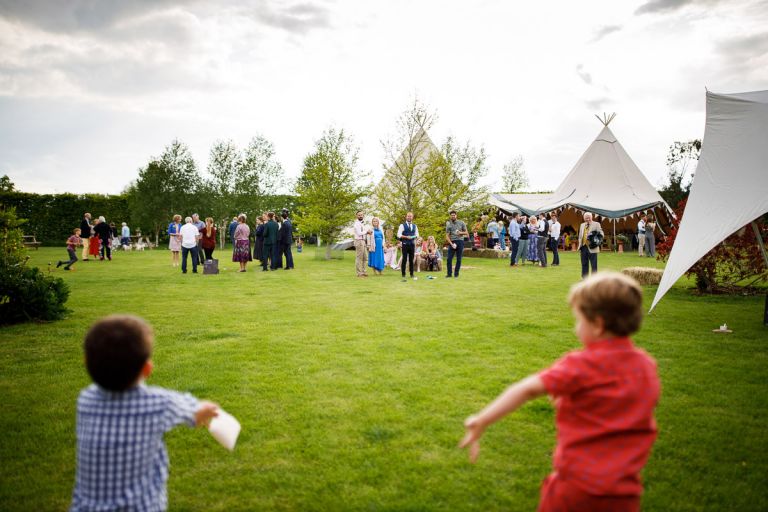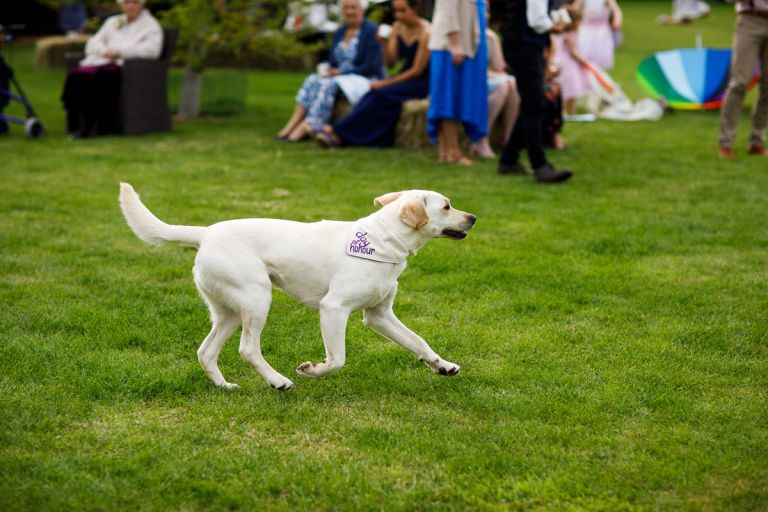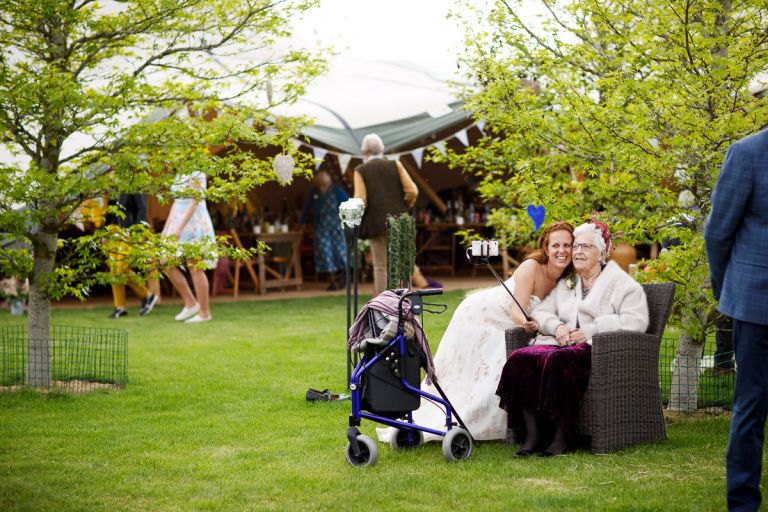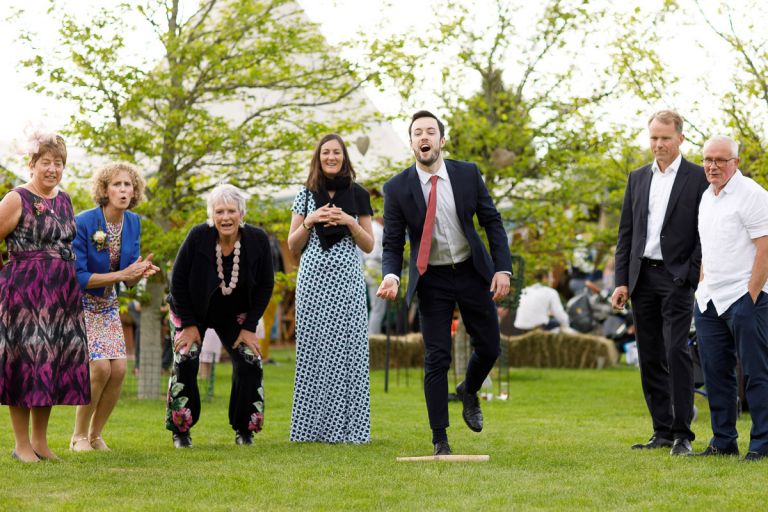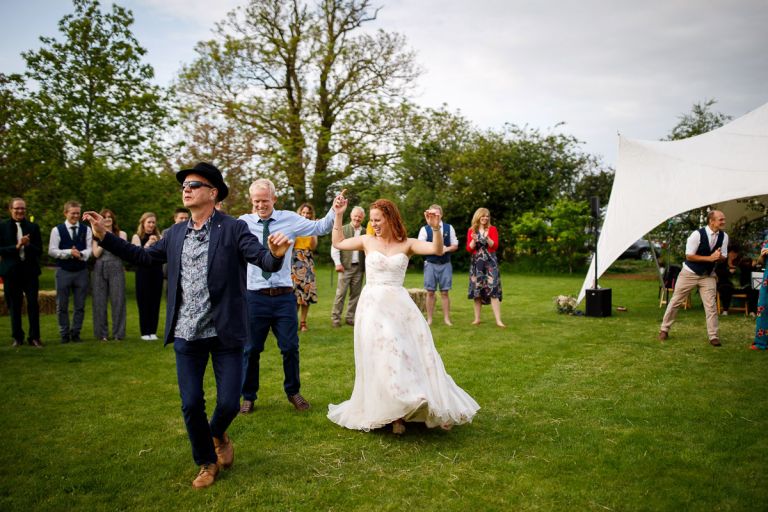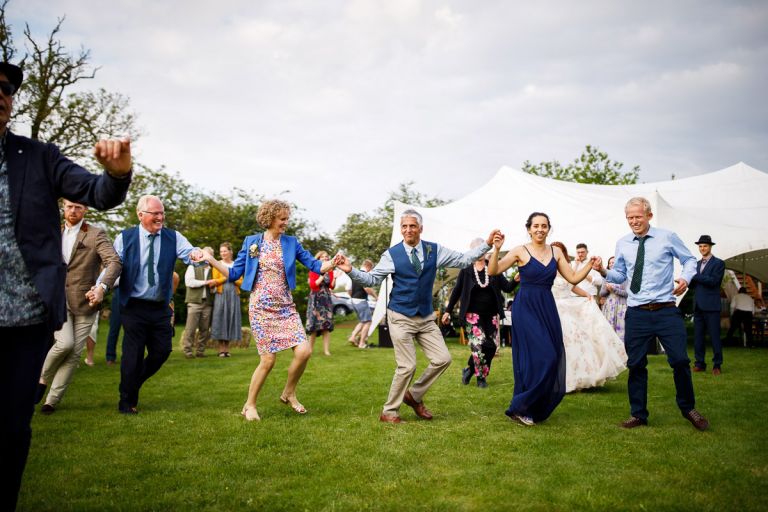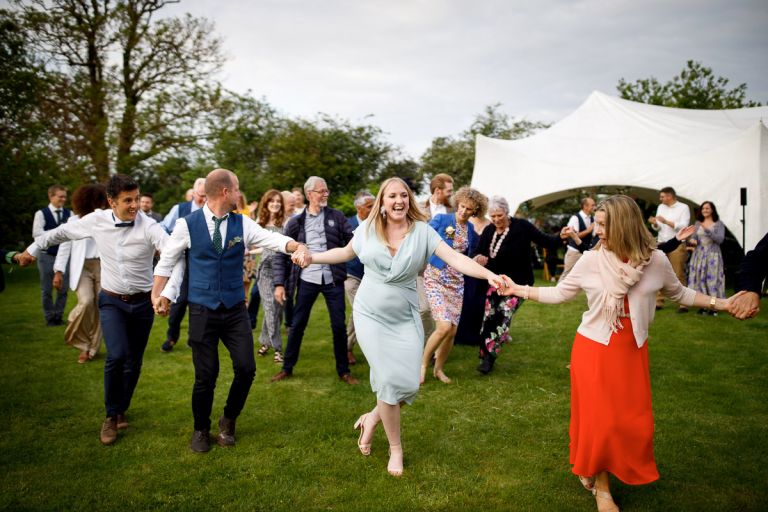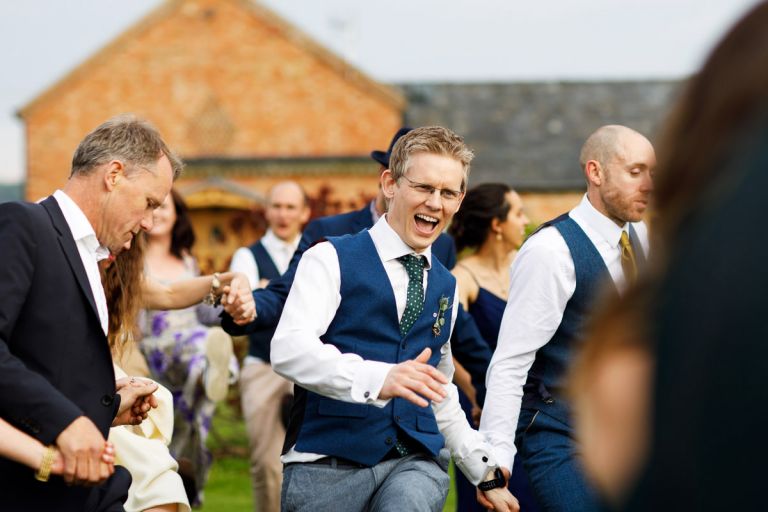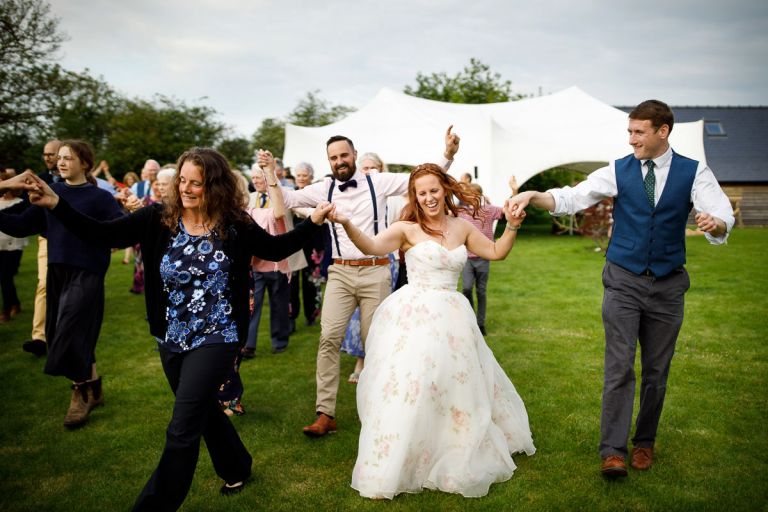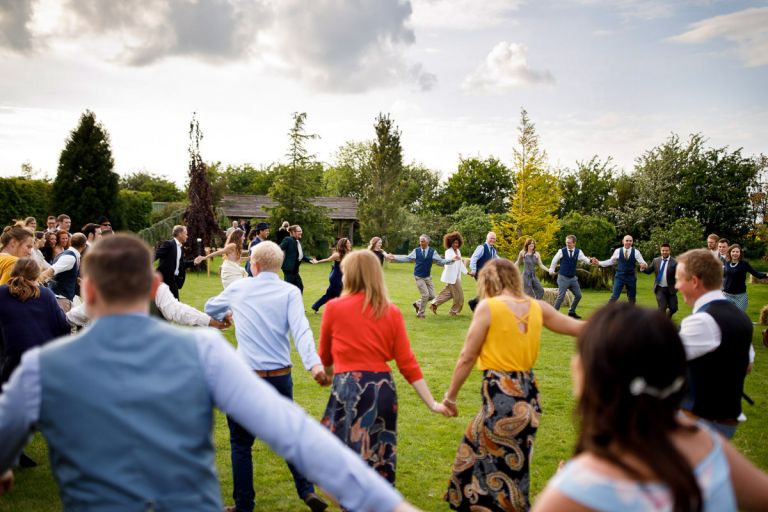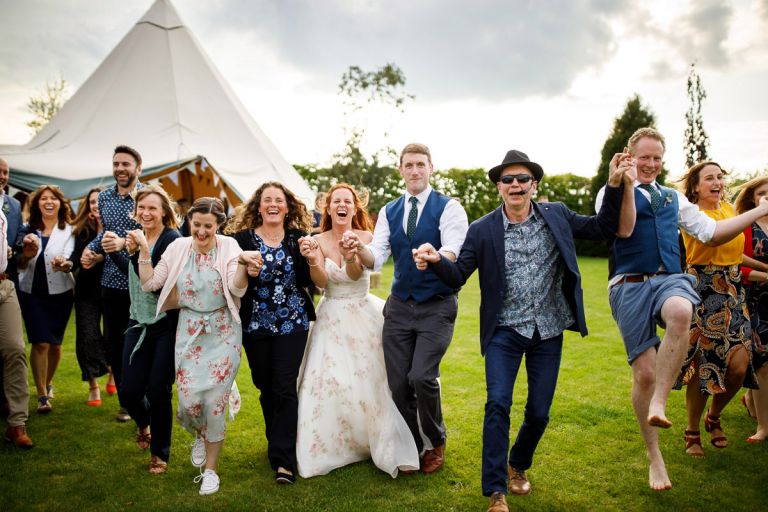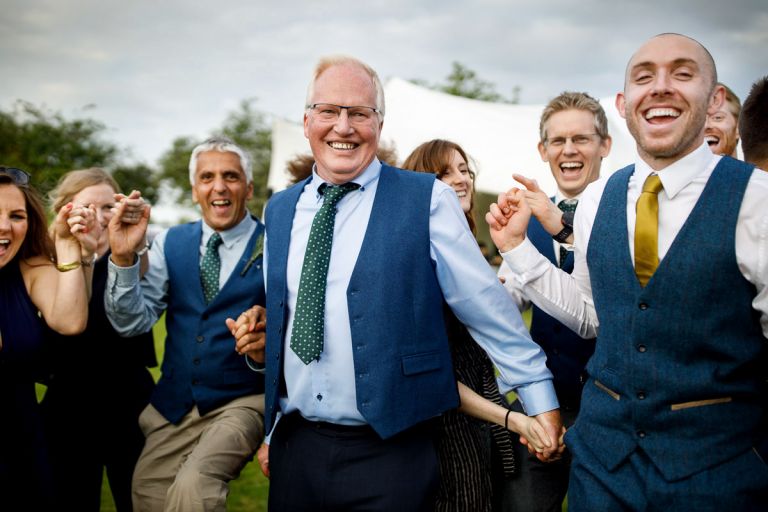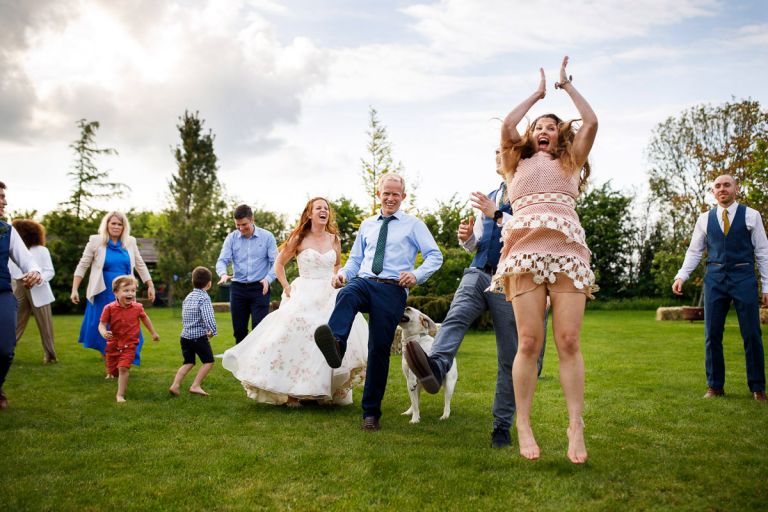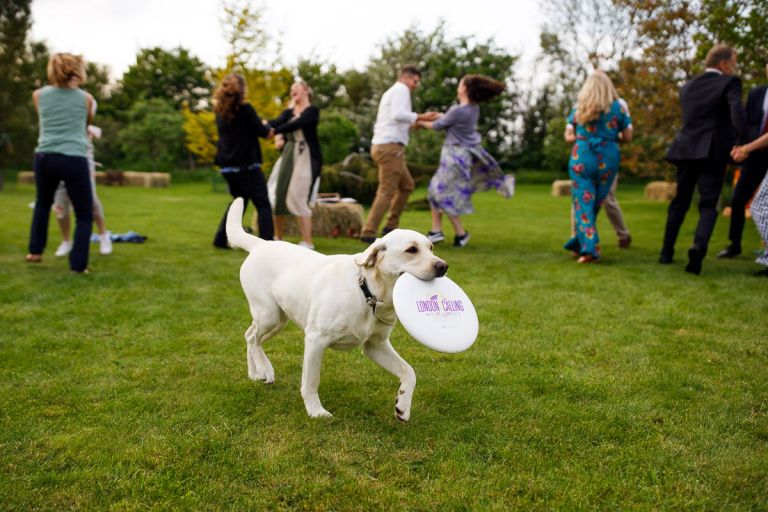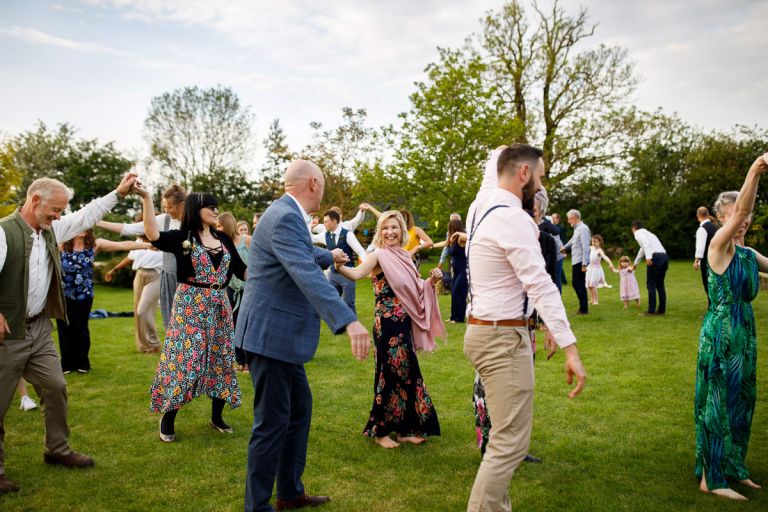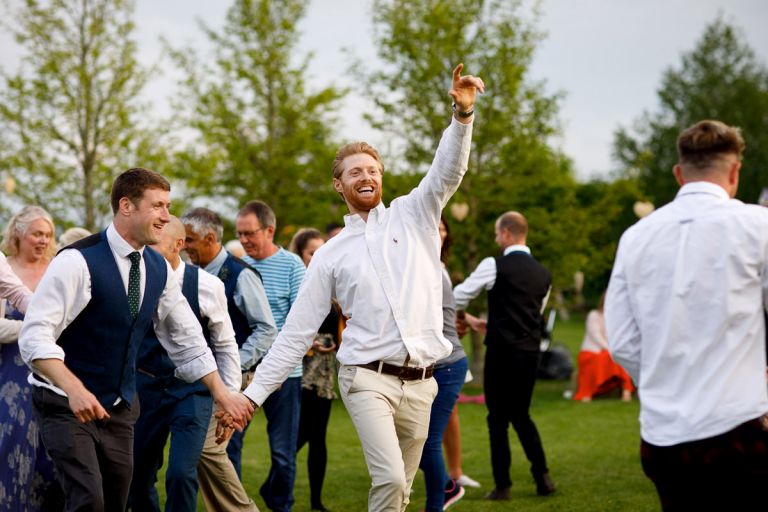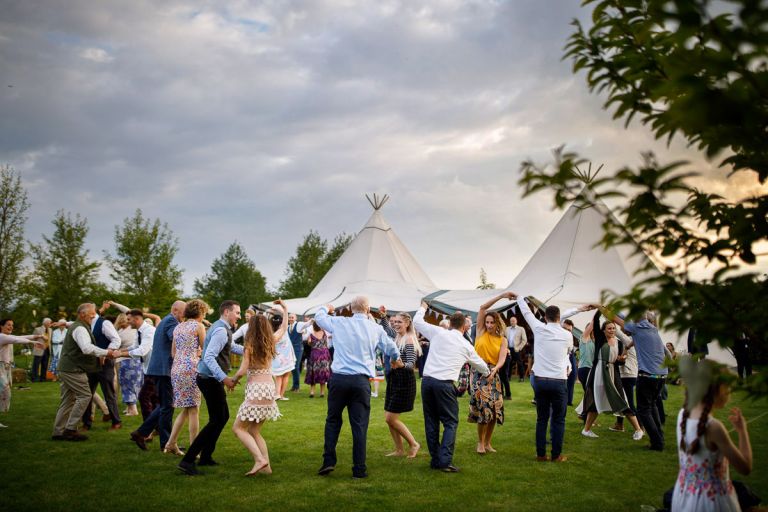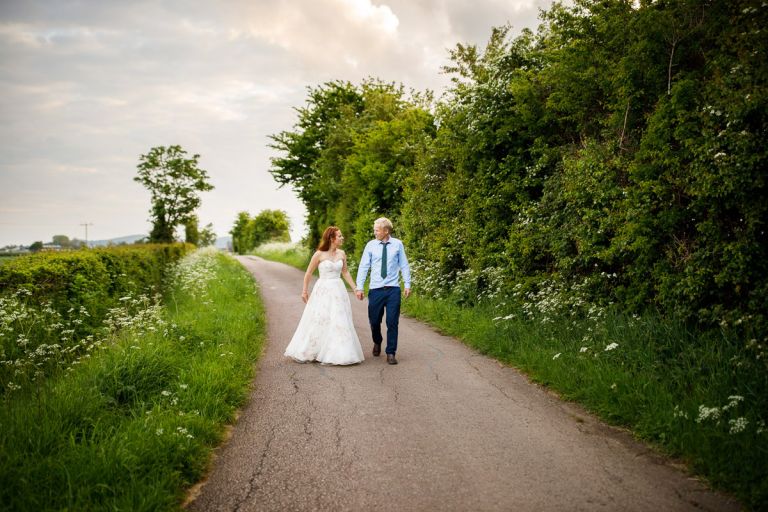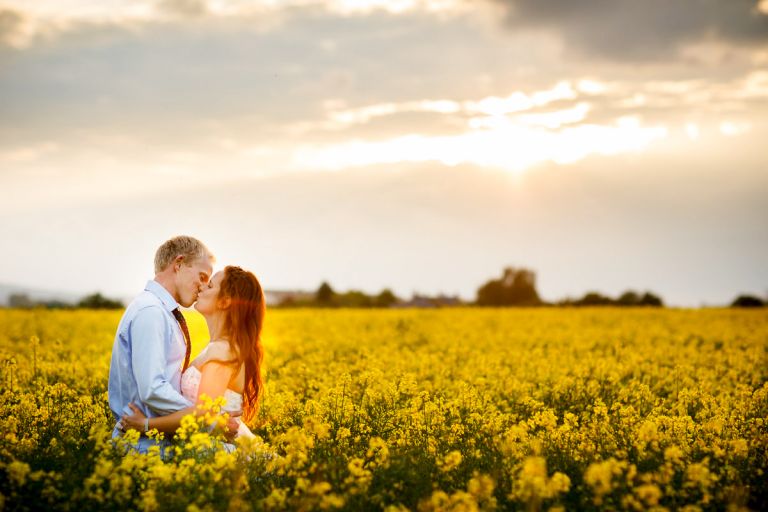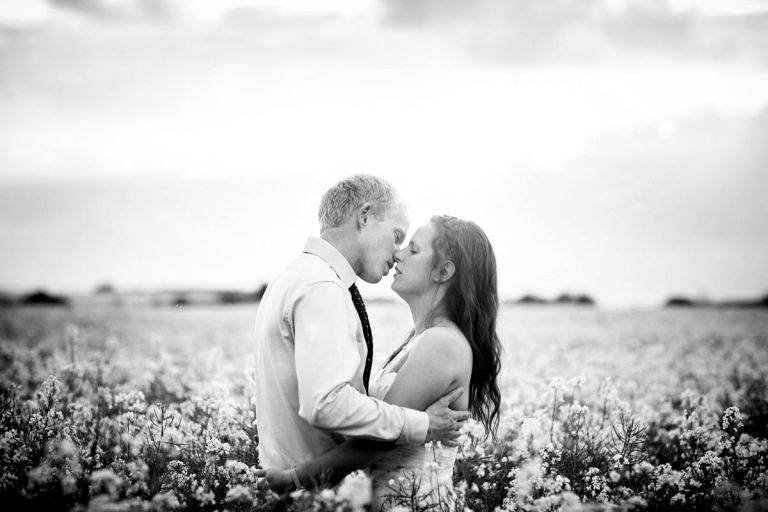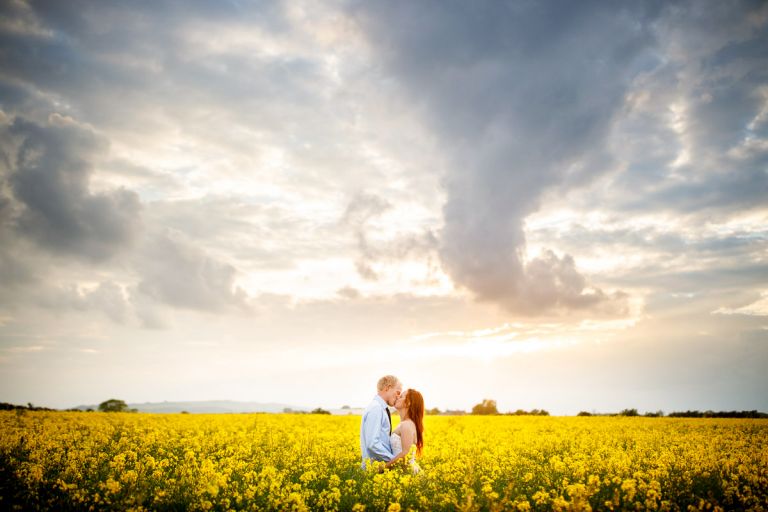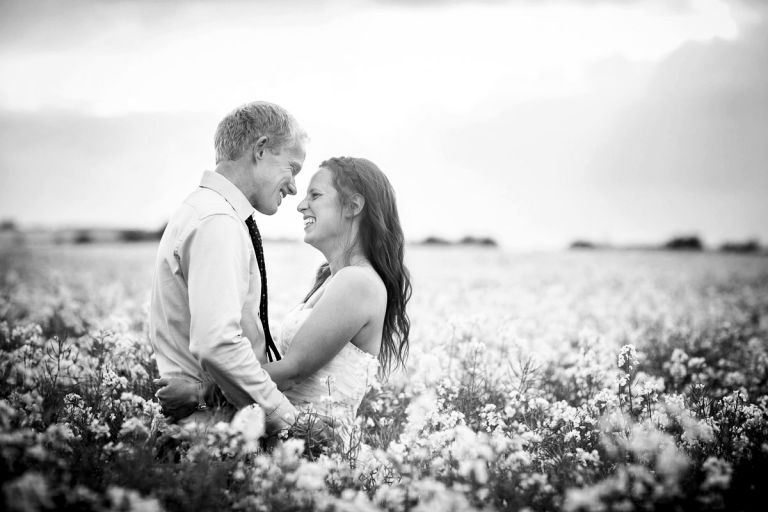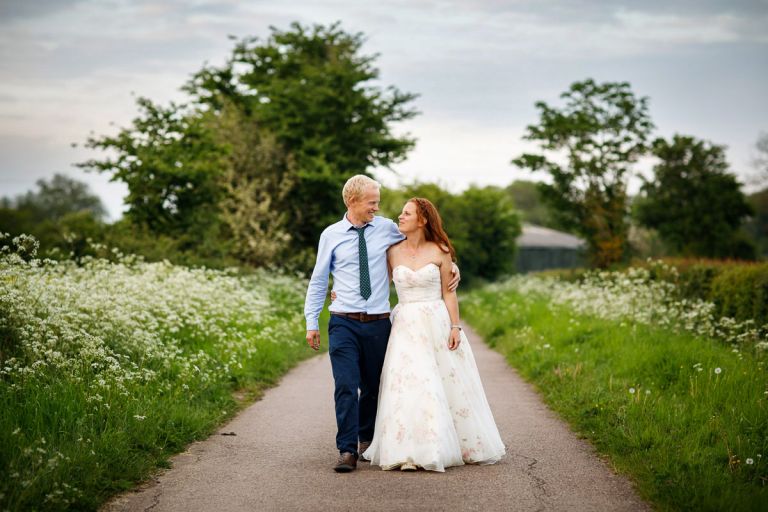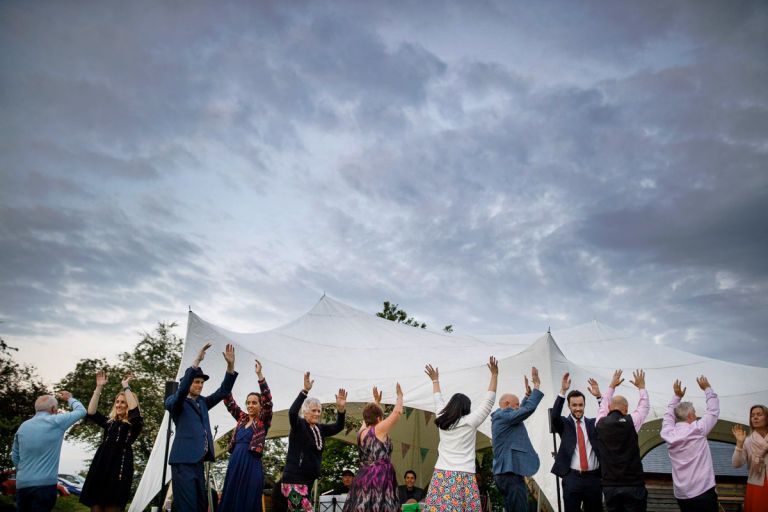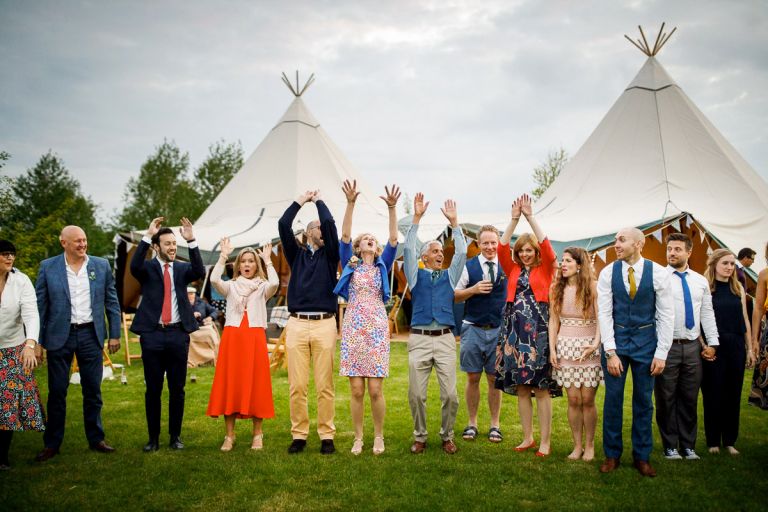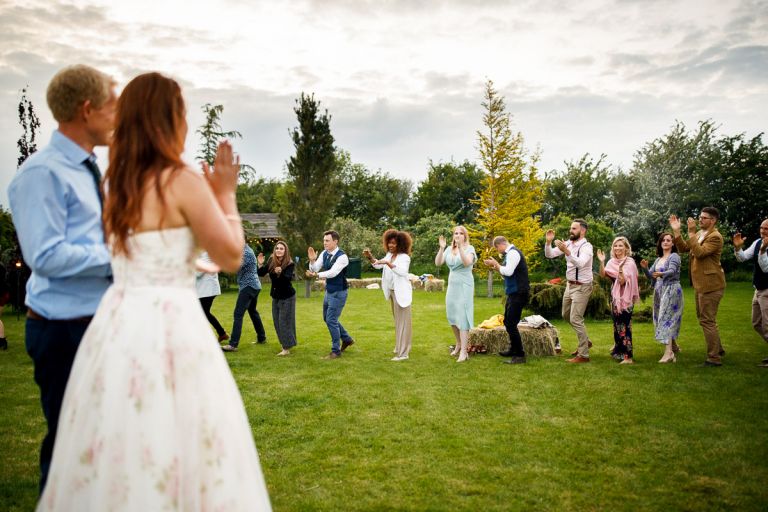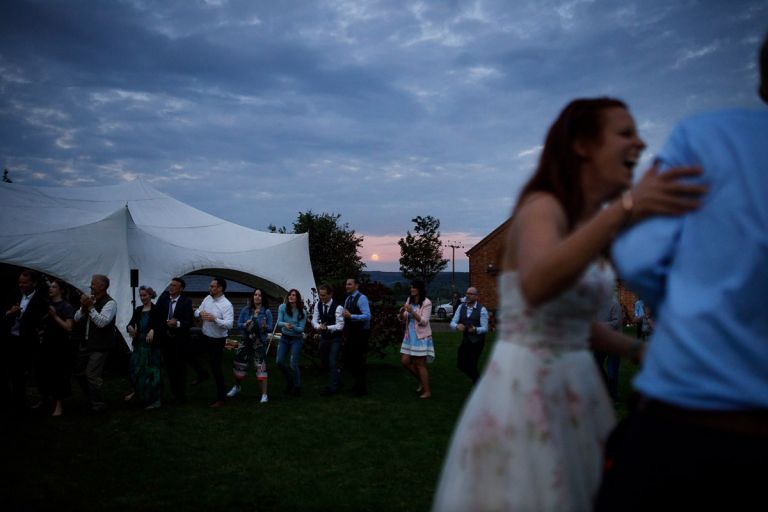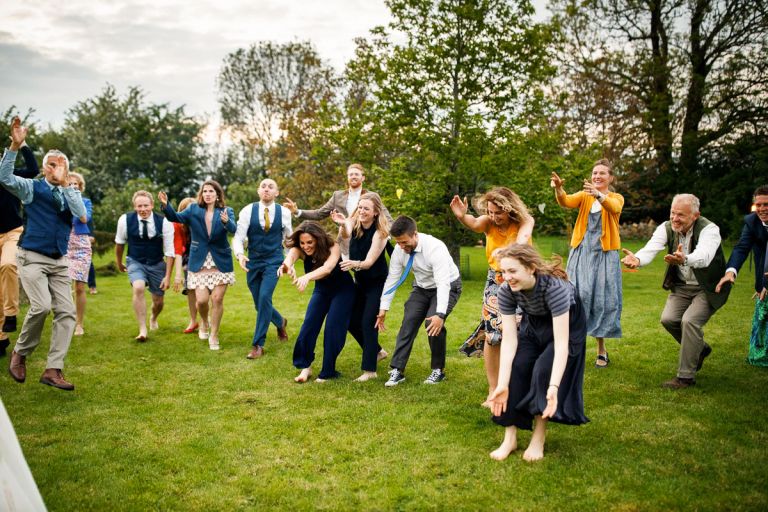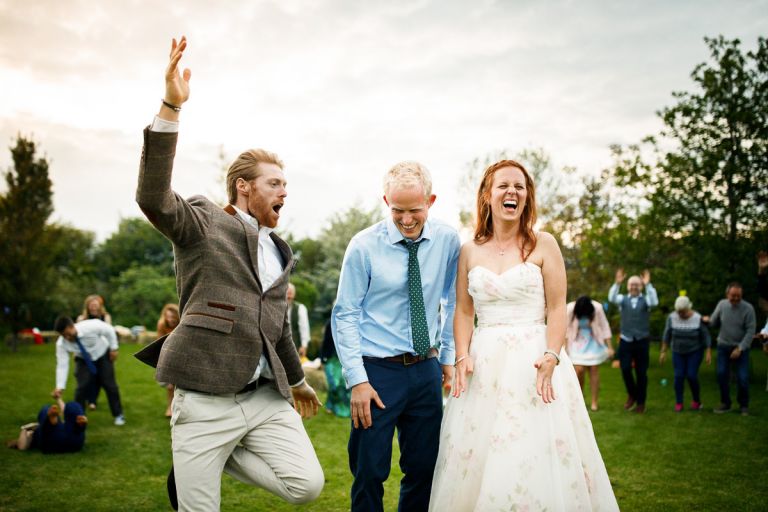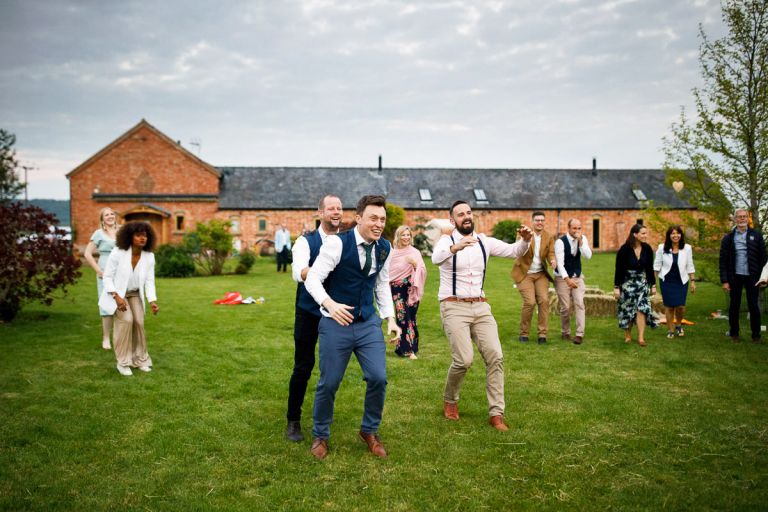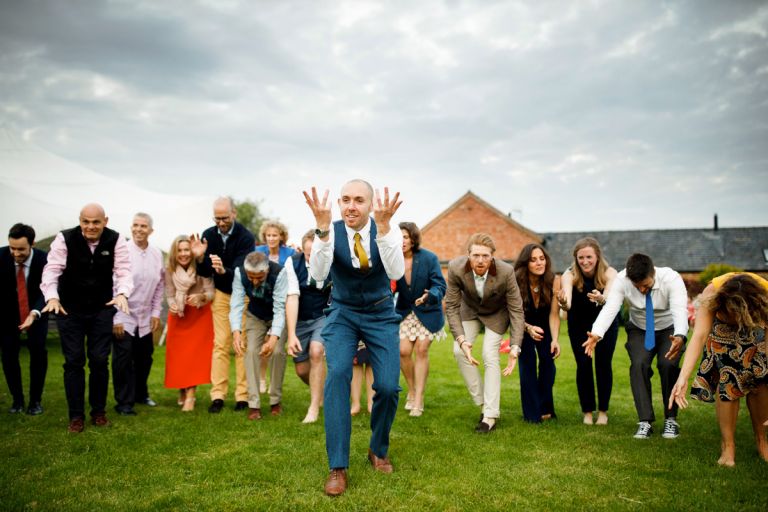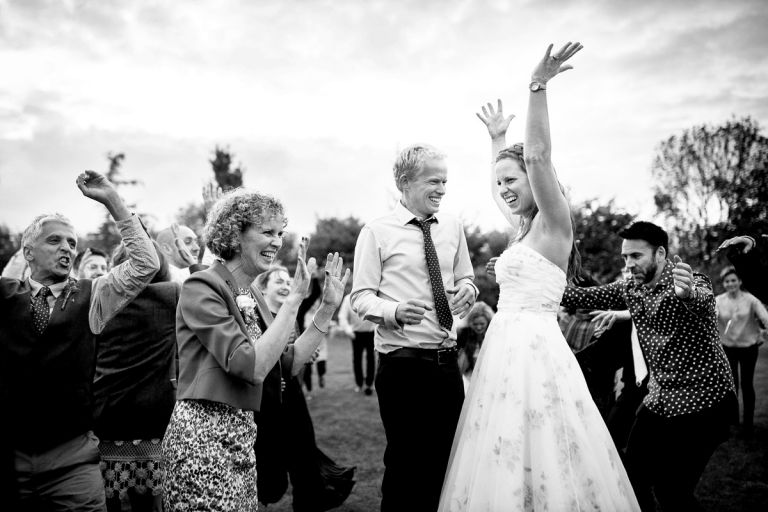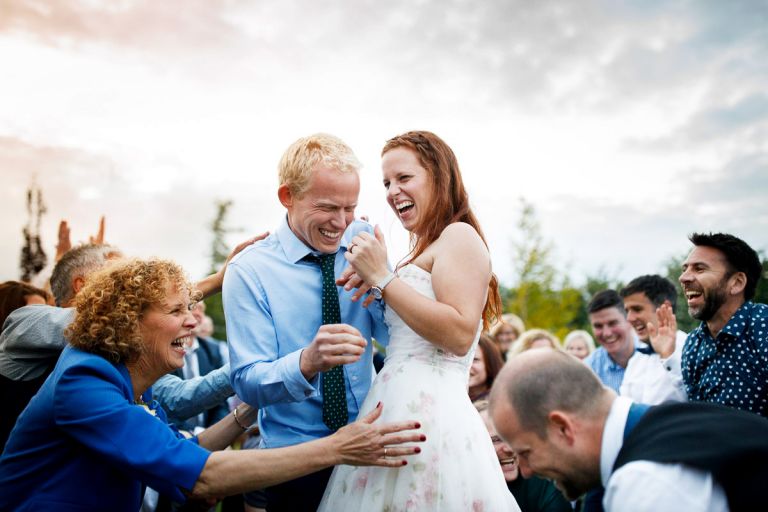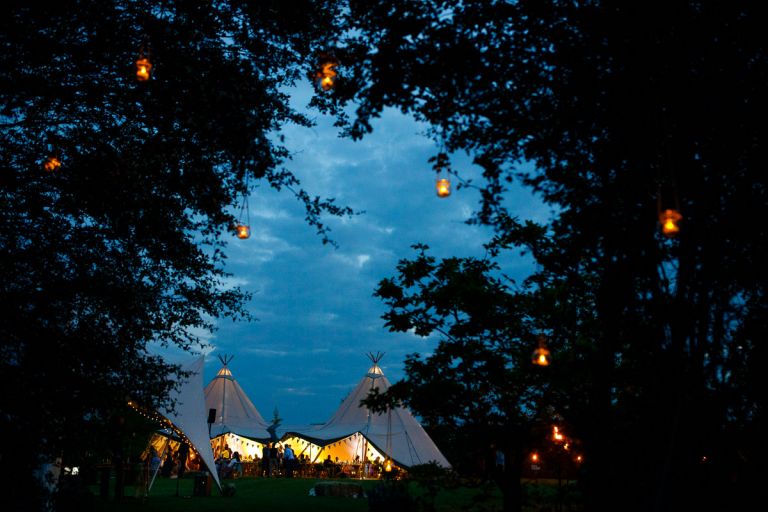 I hope you enjoyed their Humanist outside wedding – to see more photos by me check out my portfolio here or see more weddings on the blog here. Also, to see and learn more about my awesome Humanist Wedding Celebrant husband you can visit his site www.madceremonies.com